This is one of my favorite Fall treats.
And so easy!
There's no pumpkin in it. But the flavors we love are really not about the pumpkin anyway, are they? They're about the spices.
Before you brew coffee, sprinkle cinnamon, pumpkin pie spice, and cloves in with the coffee grounds.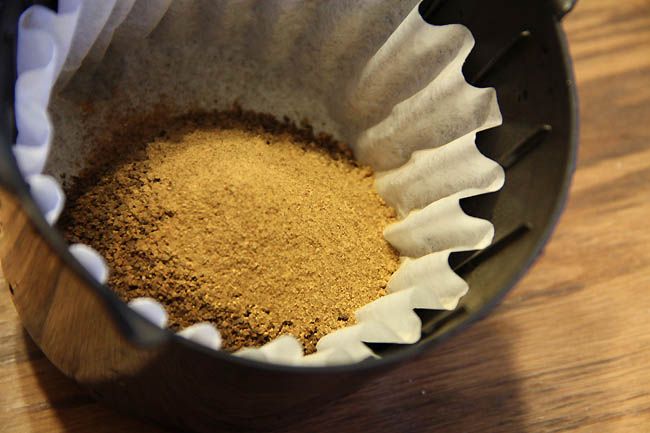 I wish I could tell you precise measurements but I don't measure anything. And I don't know how much coffee you're making.
So just put a healthy helping of spices in with your coffee.
You don't want it to have wimpy flavors. Wimpy coffee is for wimps.
Brew as normal and then add Vanilla or Pumpkin Spice creamer!
Yes, I do have a ridiculous amount of cream in my coffee. And I'm good with that.
Enjoy!