This came from a Pillsbury Bake Off Cookie Book from 1967.
We use this recipe all the time, particularly in Fall and Winter.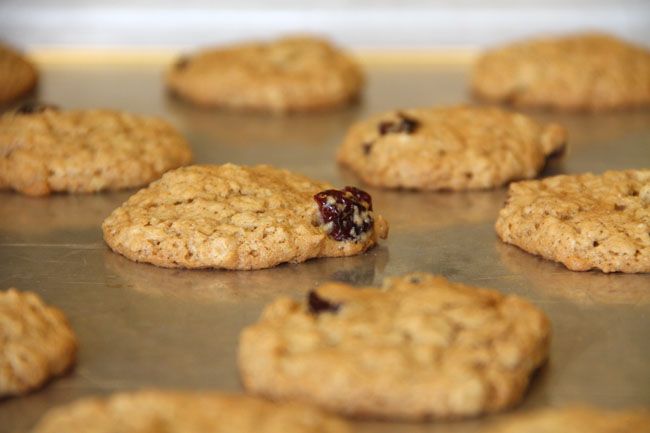 It turns out perfect cookies every single time.
Not too thick, not too thin. Not too crunchy, not too squishy. Just soft enough.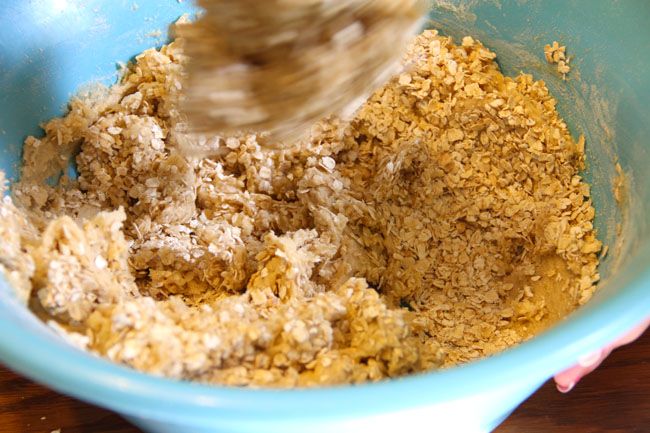 Here's the deal. The original recipe is for Oatmeal Chocolate Chip Cookies.
And as much as I looooove me some chocolate, these are easily transformed into a lovely Fall flavor by switching out the chips for
Craisins
, and adding cinnamon.
So we make 'em both ways. And they're wonderful both ways.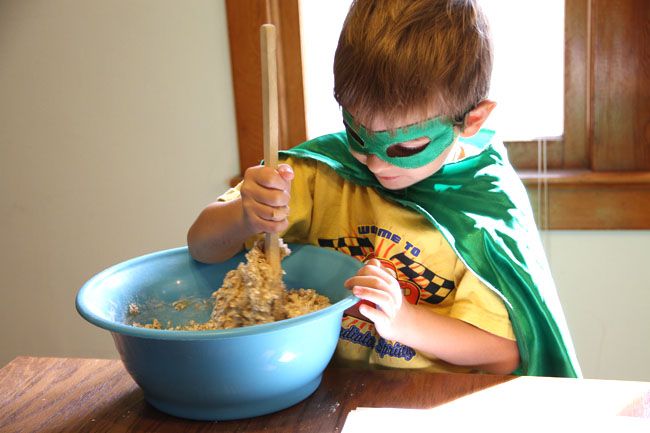 Perfect Oatmeal Cookies

Ingredients:
2 cups all purpose flour
1 tsp salt
1 tsp soda
1 cup sugar
1 cup packed brown sugar
1/2 cup butter, softened
1/2 cup shortening
2 eggs
2 cups quick cooking oats
1 cup
Craisins
(or to taste)
1 tsp cinnamon (or to taste)
Preheat oven to 375 degrees. Combine all ingredients except oats and
Craisins
. Mix well. Stir in remaining ingredients. Mix thoroughly. Shape into balls (we use a little ice cream scoop) and drop onto ungreased cookie sheet. Bake 10-12 minutes. Cool.
**Frequently I don't have shortening so we replace it with butter and they still work fine.
**You can also add 1 cup nuts (chopped almonds or walnuts) if you'd like.
**It's not necessary to have a superhero helping you in the kitchen, but it does make cooking baking more enjoyable.
Let me know if you try them!