I frequently get asked to review or promote products on my blog.
And it's always weird. I want to. But I always worry about how it will be perceived.
I don't want it to seem fake and forced.
Between now and Christmas I'm going to be telling you about some products I love, that just might make good gifts... not because I have to, but just because I want to!
The first one is
Krafty Kash
.
Kashoan is a Midwestern lady who makes cute things, and has a family full of people whose first names start with K. Kool, huh? (Ha.)
A while back I purchased a necklace from her just because it was calling my name.
It's made from a vintage dictionary page, and she can find just about any word you'd like!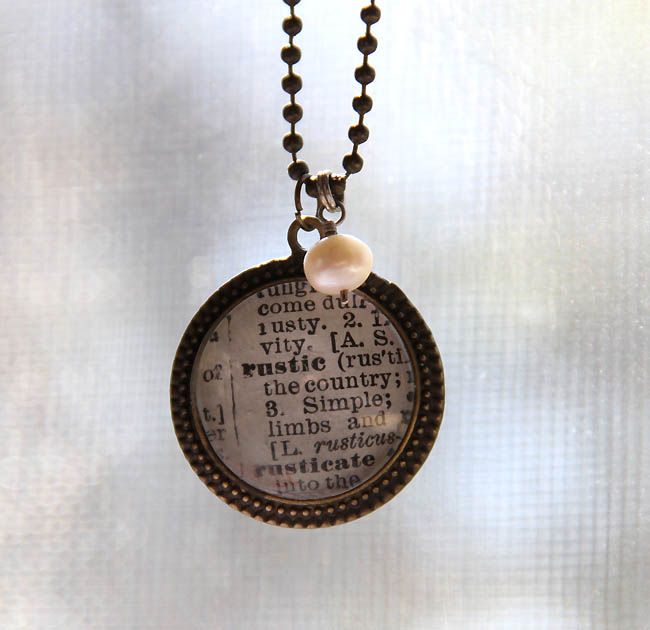 I love that it's long at 24". I wear it layered with my own stamped jewelry, or a string of fun colorful beads.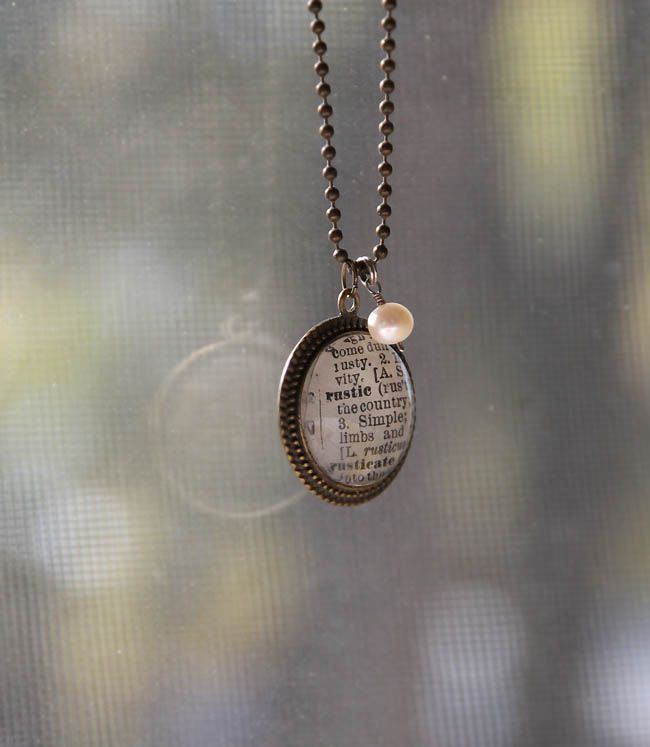 I added the pearl myself. Just because I love them. And it goes so well with the vintage brass color of the necklace.
You could pick a word that's meaningful to you, a scripture, or even your state!
You can also enter code
rustedchain
for 20% off!
Click here
to shop.
Which one would you get?
*KraftyKash did not pay me or sponsor this post in any way.