It may be a bit premature, but I have Christmas on the brain.
Big time.
We've been playing Christmas music since November 1 in our little
jewelry studio
.
While I am very excited for Thanksgiving next week, we don't really do Thanksgiving decorations so I keep thinking about Christmas decorations.
I don't have mine up yet, so you don't have to get all bothered and bunched up about that.
But I photographed a wedding recently that had some gorgeous Christmas decor up and I loved this idea so I wanted to show you.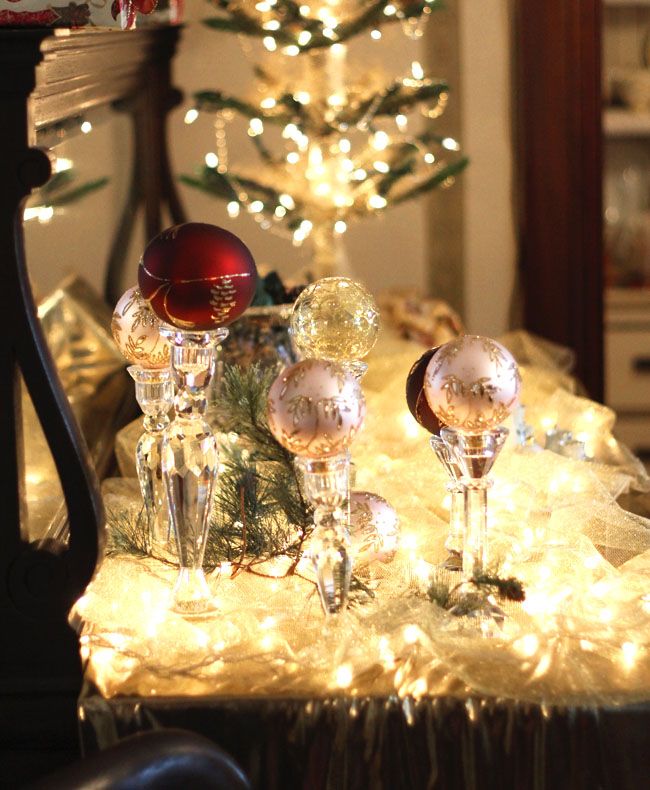 It was a sideboard table or buffet type piece of furniture, with a mirror back.
On it, there were lots of rows of white lights.
Over the white lights was several layers of glittery tulle.
And then vintage crystal candlesticks with ornaments turned upside down on them.
It was so sparkly and beautiful!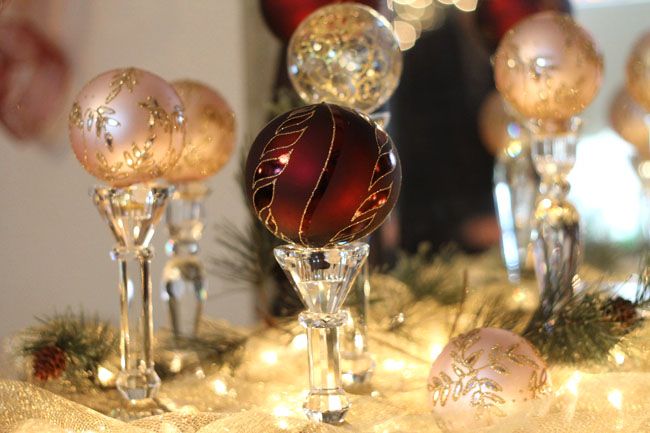 Such an easy little thing to do, but wow did it make a big impact in the room!
Talk to me: Do you have Christmas decor up yet? Are you thinking of any yet? Or are you annoyed with people like me who get excited for Christmas before Thanksgiving?