Yesterday was The Boy's birthday, but since it was going to be such a busy Monday, we celebrated over the weekend.
If you ever get the chance to have a baby 6 days before Christmas,
don't.
It makes it very hard to do parties.
So our annual tradition is an indoor pool party.
We do easy, relaxed birthdays anyway. We just gathered up a bunch of his friends and went to the local indoor pool.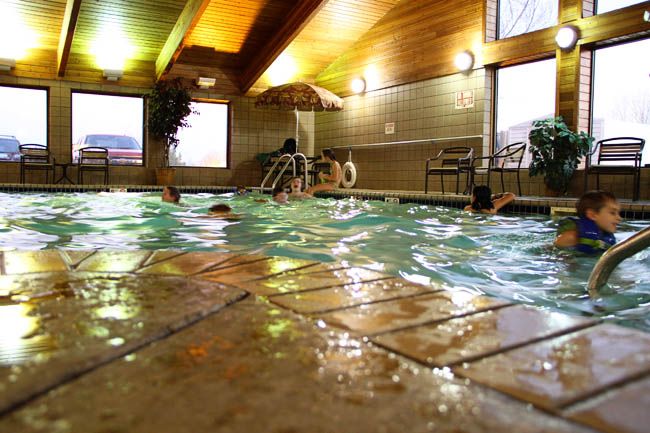 Then we headed back to our house for cake and presents. I seriously can't believe he's 10. I'm quite certain that I haven't aged a decade, even though he has.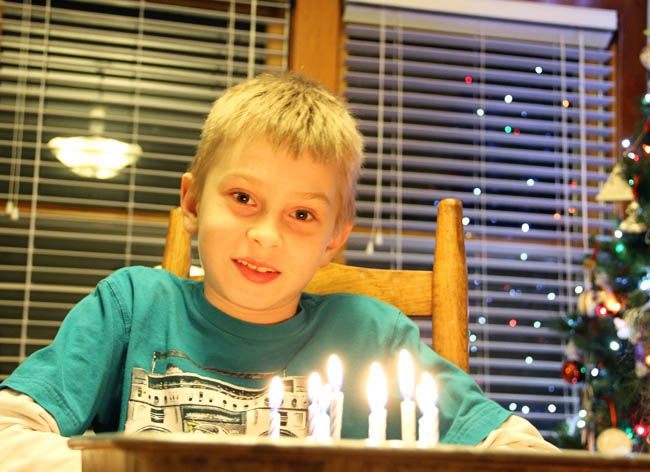 We've started a new family tradition where I take donuts, rather than cupcakes, to the kid's classroom on their birthdays.
Donuts = different. Donuts = fun. Donuts = everyone loves them. Donus = one less thing for me to worry about.
So yesterday morning I got around bright and early and took donuts to The Boy's class.
I came home, headed into the studio and started making the last of our jewelry orders.
The phone rang. It was a local journalist who wanted to do a story on me/us/our business. And he wanted to do it right away.
Oh emm gee...
Because we live in
the boondocks
, it would take him about 45 minutes to get here.
We scrambled a little, maybe shoved a few things in drawers and closets, threw on mascara and lipgloss, thanked God that I wasn't wearing yoga pants and that I actually had a bra on, and prepared for a tv camera to show up.
Then another call came in. Our journalist was stuck. In the mud.
Because we live in
THE BOONDOCKS!!
My assistant and I made numerous phone calls and finally found a local farmer who could go pull him out.
So about an hour and 45 minutes later, he arrived and we did an interview.
I'm not entirely sure what I said.
I think I spit and stumbled a lot.
Lilo goosed the cameraman.
I'm pretty sure we laughed a lot.
And it airs tonight on the 6:00 news. Local people, tune into KAKE channel 10.
And please don't laugh at me. Or my chins.
Not so local people, I'll try to get online video when it's available and post it soon.
Then last night (still The Boy's birthday...) was his Christmas concert.
Christmas at the OK Corall.
This was followed by more cake. And more presents. And a mommy drink.
Oh, and I keep meaning to tell you - The Rusted Chain was thrilled to be featured in
Pregnancy and Newborn Magazine's
Holiday Gift Guide! (Hello, number 9!)
That's the end.
(I lied. That wasn't really the end. The winner our our recent giveaway is
Danyelle
! Congrats!! Please email therustedchaininfo AT yahoo.com to claim your $50 gift certificate.
That's
the end. For real this time.)