A while back The Man won tickets to a concert with a group called Here Come The Mummies.
Yeah.
Last night was the concert... and it was really good!
The Mummies are all Grammy winning artists who travel in this group called Here Come The Mummies, but keep their identities hidden.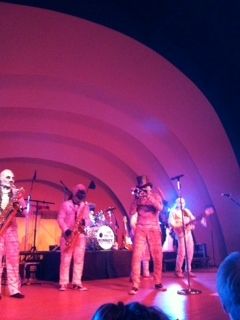 Their sound is really cool... A little New Orleans, heavy on the trumpets and saxaphones, a lot of drums, very funky with an Earth Wind and Fire kind of vibe.
They have a huge cult following.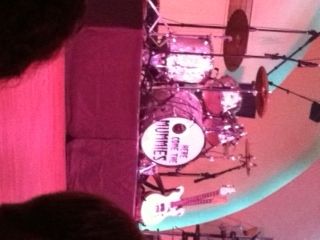 Here's the thing though... they're dirty. Naughty.
Not vulgar words, but definitely off color. You wouldn't want to take kids.
I don't really think I'd buy their music to listen to on a regular basis.
But I'd definitely see them in concert again!
If you have the chance, it's really fun.
They put on an amazing stage show!
If you ignore the dirty lyrics, the show is super cool. Ha!
Happy Weekend to you!!