*It's 10:49am and I smell popcorn. I wonder if I forgot to feed someone breakfast.
*This week we have a birthday for one of my kids.
*This week we have a concert for one of my kids.
*This week we have another concert for another one of my kids.
*This week we have 3 different dentist appointments.
*Thursday was National Cupcake Day. Did you know that? I'm a good blogger - telling you about it a few days late. I made cupcakes for my family.
*I'm nice sometimes.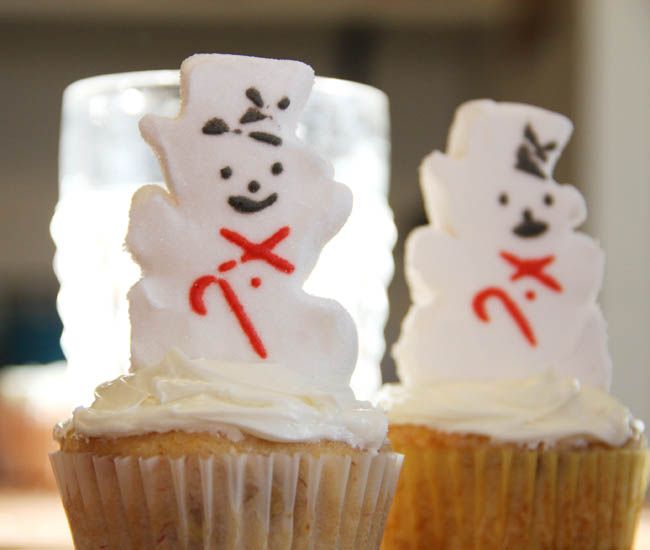 *Did you know they make snowman Peeps? Now you do.
*I miss blogging. And taking fun pictures. And feeling "normal."
*I think I'm going to stay in my pj's for all of January, curled up in bed playing on pinterest and catching up on your blogs. I miss you.
*I just changed my mind. I'm going to spend all of January on a beach somewhere, not connected to the internet at all.
*Don't take that personally. I still miss you. But a beach sounds better than my bed.
*We have a bunch of people coming over in just a bit and I'm still in my Mickey Mouse lounge pants... a.k.a. "Work Attire."
*It's funny how you can want something so badly and when you get it, it's different than what you thought it would be.
*I'm not complaining. At all. Just saying, things can be different than you expect.
*I should shower now.
*Bye.
*Happy Sunday.