If you still don't know what to ask your family for for Christmas, this is is what you need.
Commercial baking sheets.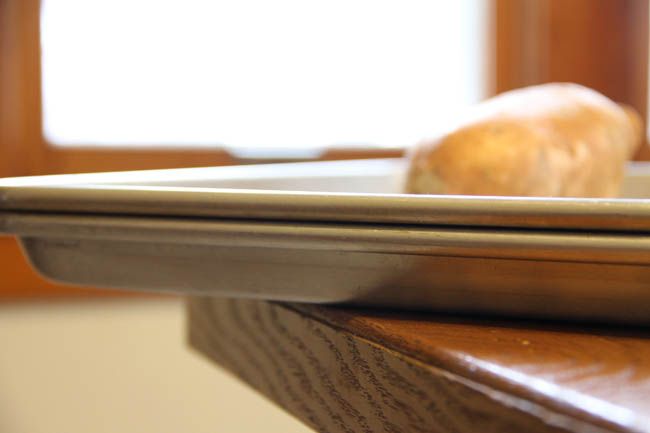 I know... I didn't know I needed them either.
ReeRee
said so. She has mentioned several times that they're essential in the kitchen.
So last year I asked The Man to get some for me.
I didn't even know why I needed them, or what I'd use them for but if
ReeRee
said so then I was willing to listen to her.
They're 18x12 inches and if you get high quality ones, they'll never rust.
I ended up receiving 4 of them and I
L.O.V.E.
them. Love.
Use them all the time.
They're perfect for biscuits, baked potatoes, cookies, roasting veggies, sheet cakes, and thousands of other things.
If you're in a time crunch and need a cake, whip up a store bought cake mix and bake it in one of these for 17-18 minutes.
Instant sheet cake.
We grill out a lot, even in the winter, and The Man uses one to carry steaks, seasonings, and grill tools out to the fire pit and back.
They have a lip on them so nothing drips off.
I promise, even if you didn't think you needed them, you do.
And your life will never be the same.
***********
Be sure to enter the giveaway in the post below this one!!
And we're still accepting orders and shipping in time for Christmas delivery within the US!