This weather lately? Wacky!
I'm not complaining. I'll take sunshine any day!!
But it's January. We normally have snow.
Or ice. Or at the very least, lots of gray dreary days.
Now though? dandelions are popping up.
The grass is green.
And the other day, I noticed a new row of something growing in what was my garden.
I went to check it out.
Veggies.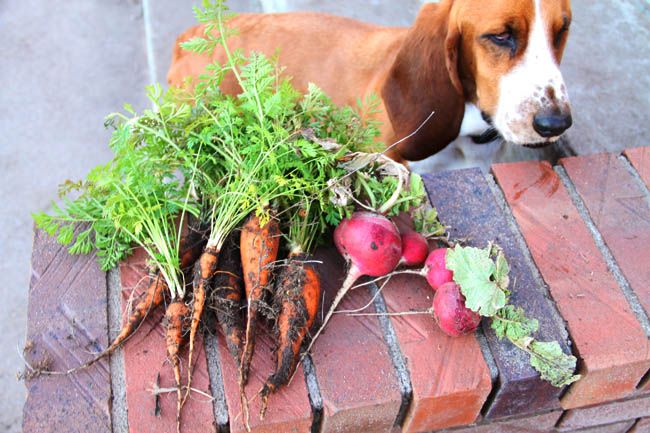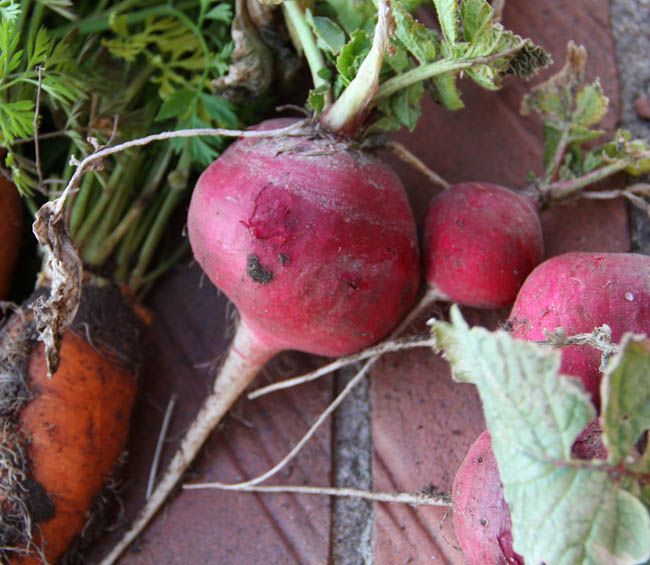 My carrots and radishes are as confused as I am!
I'm the only one in my family who will eat radishes.
Sliced and sprinkled with salt - YUM.
Do you like radishes?