Generally I try to keep my blog light. Silly. Inspirational. Positive.
I had to give a speech last night about my business, and in preparing for it, my eyes were really opened to realities of the past few years.
Getting to where we are now has
not been easy
.
At all.
I've been pushed down and stepped on.
I've been ridiculed and rejected more times than I can count.
I've been stabbed in the back by those I thought were friends.
People have immediately approached every celebrity we've worked with and "stolen" them.
I'm not a born business owner. I'm not a born leader.
I'm a tender hearted creative lady...
I've shed tears.
Maybe someday I'll go into some of the lessons I've learned.
Or maybe not. Who knows.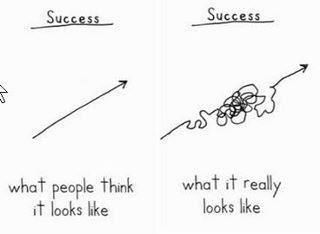 But it's made me
wiser
. A bit more
savvy
. And I'm happy to say that I don't think it's made me
any less sensitive
.
I understand more now than I ever thought I would or could.
I've always been accused of being a stubborn person. I like to think of it as a fierce determination.
And it's grown more fierce each passing day. (fiercer... that's not a word, right?)
It's not all easy. It's not all rainbows and sunshine.
But it's still so worth it. To be able to provide for my family.
To be able to stay at home with my kids.
To be able to inspire a few people along the way.
To be able to give financially more than I ever could have in the past.
To be taken seriously as a business owner. (Whaaa?? Me?!)
To be asked to be on tv, or give speeches.
To be able to shine a light for God... now that's cool.
At times it's been down and dirty.
But I'm still the same ol' white and nerdy girl I've always been.