Do you remember a while back when I said
I was letting go
?
Letting go of the pressure to do too much at the holidays...
One of the things I let go of was the idea of sending out Christmas cards.
I would have loved to do it. Really. But there was just no way it was going to happen.
So... I'm breaking re-writing the rules.

Who says cards have to be sent before Christmas?
Not me.
We're sending out Happy New Year cards!
We just put together sweet and simple handwritten cards wishing our loved ones a happy 2012.
We included a family photo from a session we had done late last year.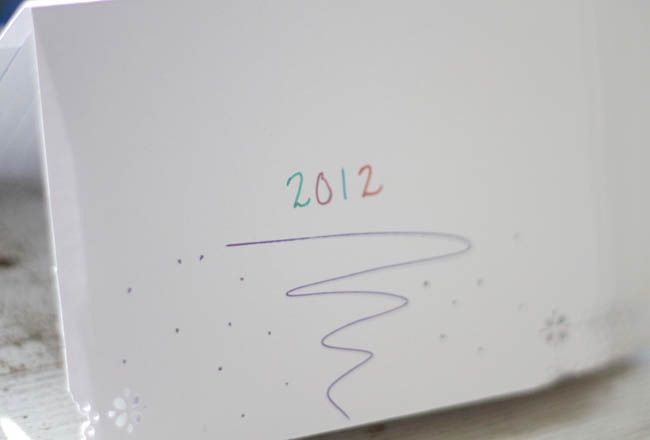 The idea is still the same,
with heartfelt intent
...
And people might actually be surprised by an unexpected card in the middle of January, right?!
You have permission to break the rules as well.
If you can't do it all (and who can?!), then just
do what you can.
Even if it's a month later than expected.
This might become our new tradition.