For the past few months, Saturday mornings have been spent at basketball games.
And I love it. I love seeing the kids play, and observing the crowd.
(I could watch people all day long and be perfectly content...)
I thought I'd give you a little glimpse into not just our lives, but much of America's lives as well.
There are small towns like this all across the country.
The gym we played in has a stage.
This is the one and only auditorium at this school.
Concerts, high school plays, and ball games all happen here.
The bleachers aren't fancy metal or plastic, but old wood instead.
Windows galore... Beautiful light!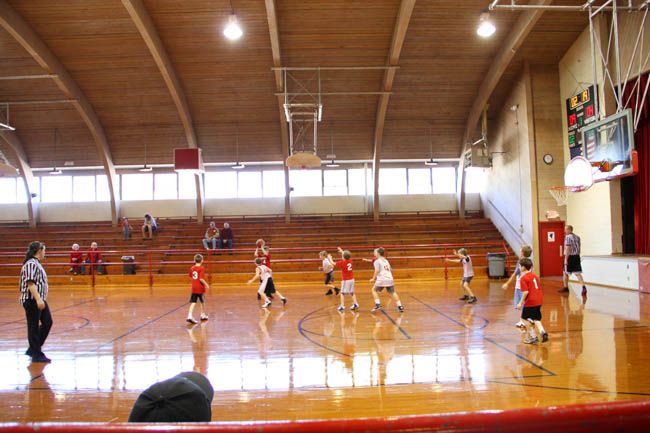 People dress like this, both young and old. This one just happened to be too cute to not snap a photo!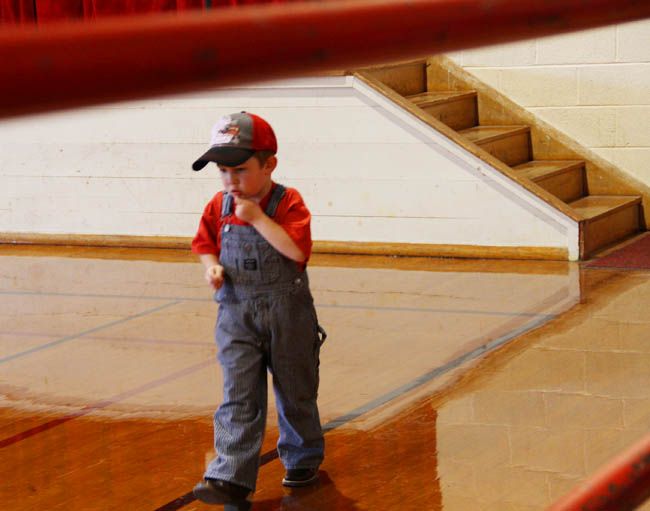 The top of the gym (which is really just a huge metal building) has been redone sometime recently.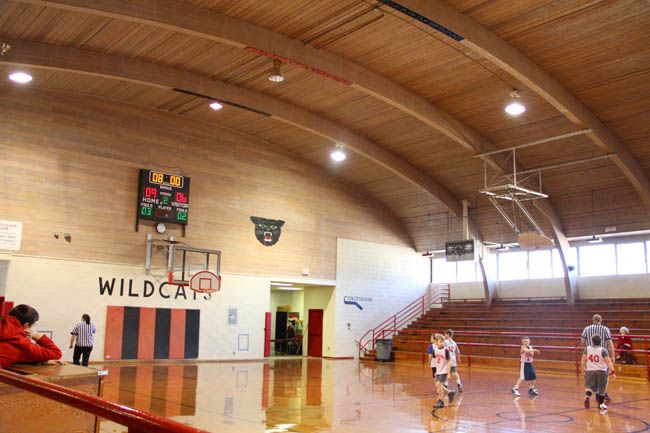 I wanted you to see two things here.
1. That amazing woodwork at the top. So pretty!!
2. The timeclock. 25 seconds to go with a tied score. It was a good game!
We went into overtime. Our boys ended up losing by 1 point.
Some of the boys cried, which was heartbreaking for me. Not mine though.
He didn't cry at all. Not because he's so tough, but just because he really couldn't care less about basketball. Ha!
He's like, "Oh, the game's over now?
Cool.
Can we go get some snacks and play outside?!"
Hopefully next year he'll put his heart into it, but this year he just didn't care a bit.
It's way more fun to find girls to torture than to play basketball with a bunch of sweaty boys...
I do love to travel, shop, see big cities, and observe people wherever I go but I just don't think there's anything more
beautiful
than a small town in Middle America!