Recently we were going through the attic looking for something and came across a stack of old photos.
I was so smitten with this one.
The post office.
It's timeless beauty.
Wondering who stepped through these doors...
Wondering how it looks today...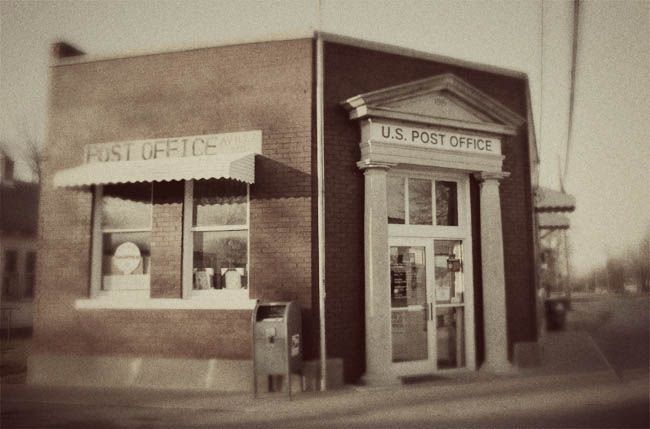 .
.
.
.
.
Okay that's a lie.
This is a post office we drive past on our way to and from Missouri.
And I've always wanted a photo of it.
So last weekend on my way home from my
girl's getaway
, I stopped in the middle of the road (for real), hopped out, snapped one quick photo, then jumped back in my car and moved on.
This is exactly how it looks today.
Isn't it cute?!
I would
love
for this to be in our little town!
I love buildings with a sense of nostalgia.
This one just looks like it has a story and I'm curious what it is...