You know who Kristi Yamaguchi it, right?
She's an Olympic gold medalist, and world class athlete competing in the 1992 Winter Olympics and World Championships.
In 2008, Kristi became the first woman to claim the winner's trophy on

ABC's Dancing with the Stars

.
But did you also know that she's an author?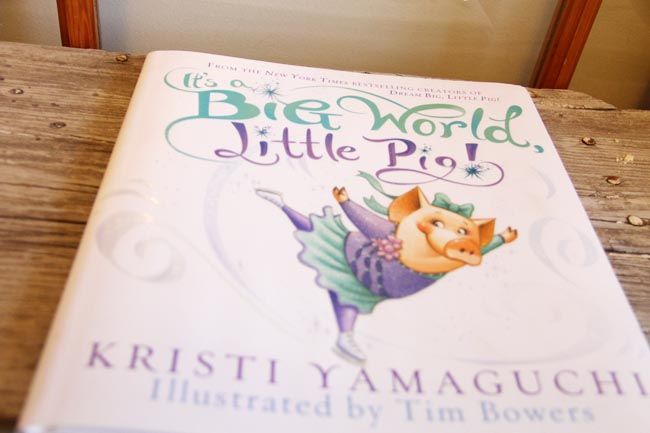 Last year she released a children's book called

Dream Big, Little Pig!


Now there's a sequel called

It's a Big World, Little Pig!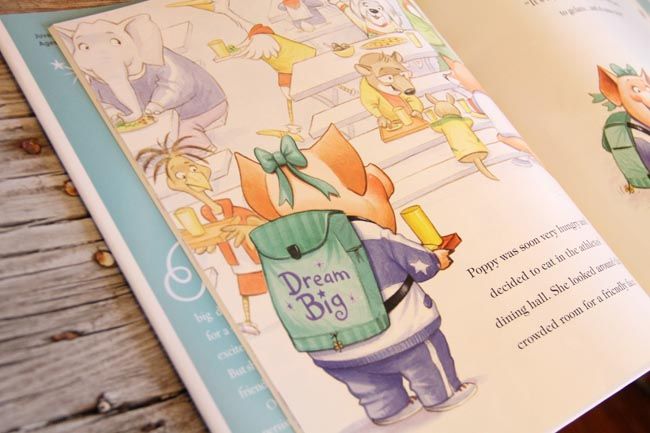 It's an adorable book about Poppy the Pig, who has big dreams of traveling to Paris to compete in the World Games.
Poppy is very nervous to travel to a new place, but she begins to realize that although these new faces all look different, act different, and are from different places, they are all the same at heart.
They all smile in the same language!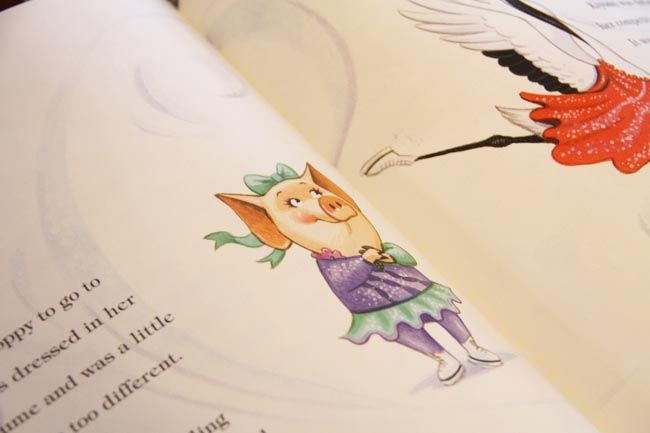 Kristi Yamaguchi's motto is
"Always Dream"
.
It serves as her personal inspiration, as well as the name of her charitable foundation for children.
This philosophy has contributed to Kristi's success on and off the ice, and she aspires to instill it in the hearts of children.
One hundred percent
of Kristi's profits from
It's a Big World, Little Pig!
will benefit early childhood literacy programs supported by her Always Dream Foundation.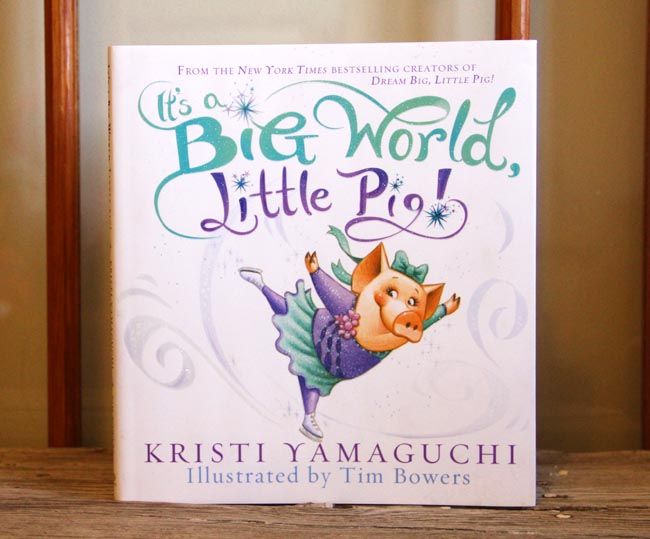 The book is available now.
It's also available for download to your iPad, Nook Color, or Kindle Fire.
***I am not compensated for this post in any way. Opinions are my own.
Kristi's publishing company just contacted me asking if I'd like a copy.
It's an adorable book and a great cause! The end and amen.