A while back on our Facebook page, people asked some questions.
And being the efficient, organized, and prompt lady that I am, I'm finally answering them.
Have you ever thought about writing a book?
Hmm. Kind of. I hadn't really. But it's been suggested on several occasions, which made me start thinking about it.
But what would it be about?
Would someone publish a book by a lady who writes in choppy sentences?
I don't know. But maybe. If the occasion arose, and all the planets aligned, yes I'd consider it.
if you had to give up one which would you choose: coffee or pinterest?
See, now that's just mean! There's no way I could make a choice like that!
And even if I said I gave up one of them, I guarantee, I'd cheat and sneak it back into my life.
are you hiring a nanny/maid/personal chef for the summer? (cuz I know someone who'd be perfect if you are ;-) )
Oh how I wish! Nanny isn't needed. I handle my kids pretty well.
A chef isn't needed, because I actually like to cook.
A maid though? Yes, please!!!
If you had $1,000 to spend on clothing for YOU and YOU only, where would you shop?
I could take that thousand dollars a reheeeheeeeally long way.
I'd hit the clearance racks at Gap, Old Navy, Target, Loft, Bass, and even shop thrift stores.
Are u looking for more employees?
At the moment, no. But maybe soon! :)
What do you set your camera at to take pictures of red/hotpink things? HELP! :)
That's hard because there is really no "set" setting I use. I shoot in manual mode all the time, and adjust constantly.
So it really depends on the lighting, whether it's indoors or out, etc.
If the photo didn't come out as red or hot pink and I'd hoped, I'd give it a little boost in photoshop.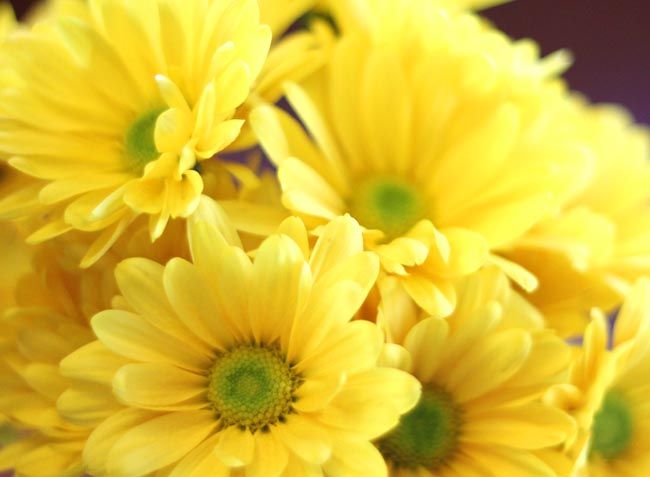 *****
I bought a bundle of happy daisies for myself the other day.
Instant sunshine!
Next week is going to be a fun week, here on the blog.
It's Country Living week!!
Check back every day for new things...