We had a really nice Easter Sunday.
Church in the morning, then family over for a day of fun.
We had grilled burgers and hot dogs, because we're a fancy sort of people.
It was also potluck style, so everyone pitched in.
And we ate outside at picnic tables.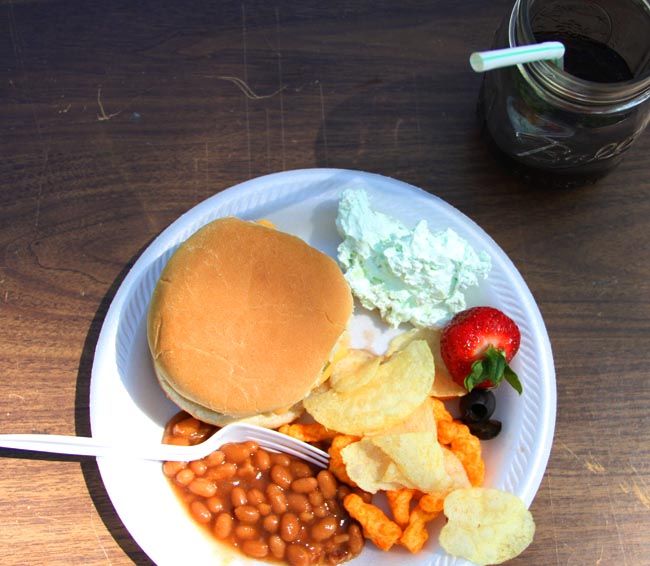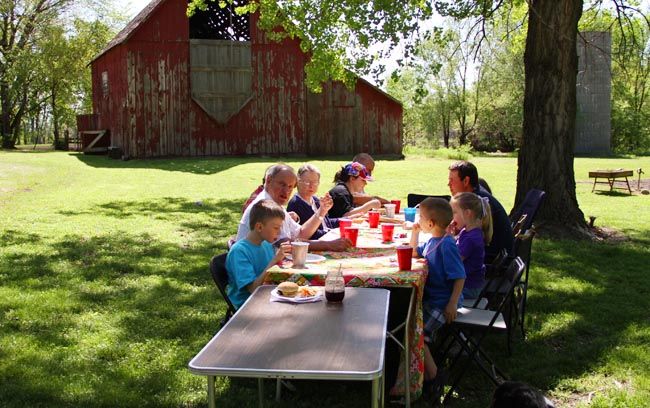 Lilo laid by the tables, hoping desperately for some food to fall.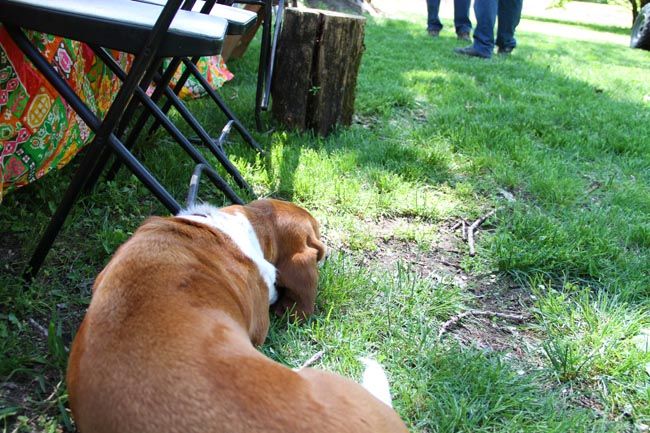 We had several games of frisbee golf, and an egg hunt.
We call it an egg hunt, but we really only use a few plastic eggs... We mostly just put out candy, hiding it all over the yard for the kids to find.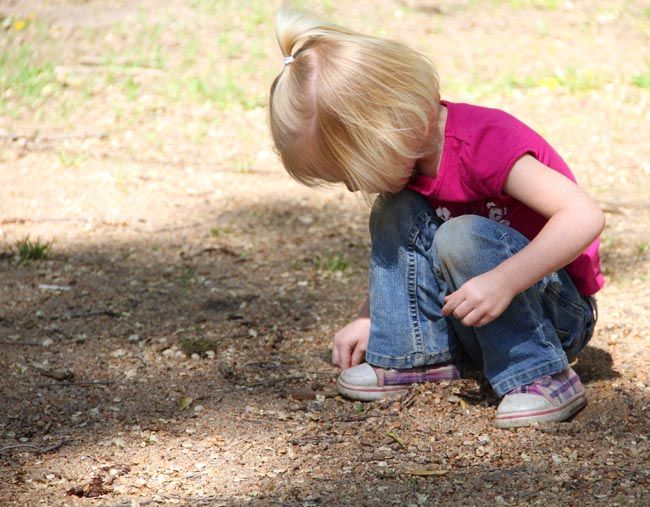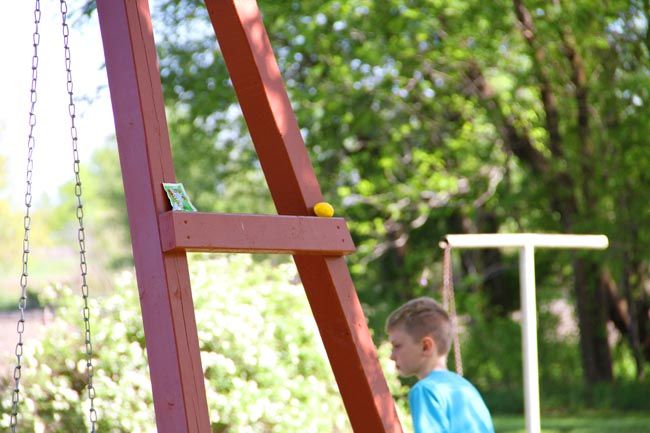 There were also a few games of Wiffle Ball... officially re-named Barn Ball for our events.
It's an Easter tradition.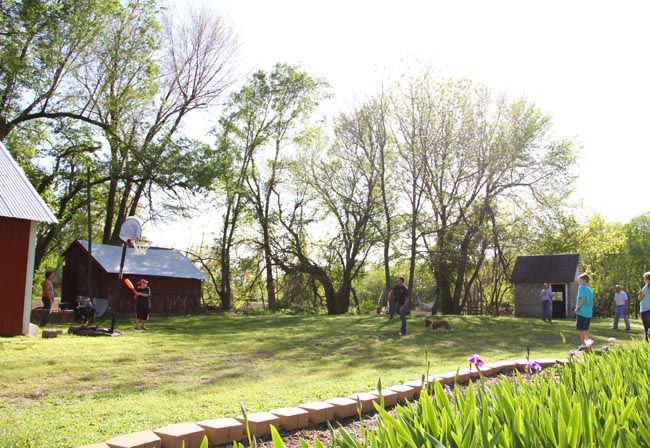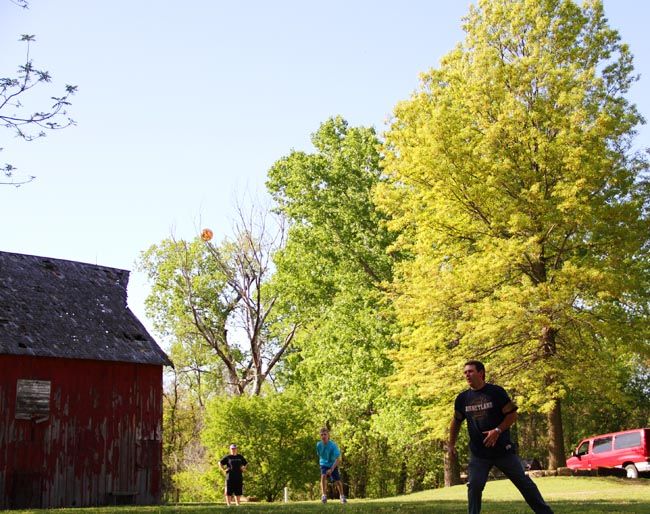 Through the course of the day, crop dusters were spraying the fields around us.
And they kept swooping down and making turns right over our heads.
And I mean literally... right over our heads!!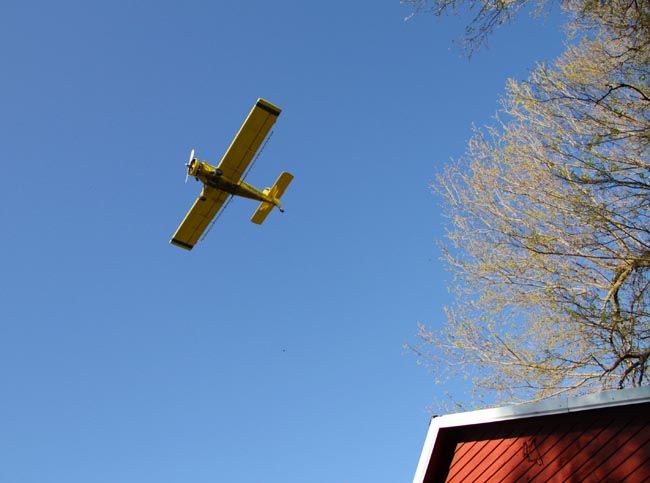 We spent the entire day outside and it was absolutely beautiful.
We ended the evening with roasted marshmallows.
Lilo laid by the fire, hoping for a marshmallow to drop.
It was an absolutely perfect day.
How was your Easter?