I heart color. Big time.
The more, the better.
My friend knows this about me. And recently she went all the way to New York City to shop at Anthropologie to find a gift for me.
(
it could've also been something like, she was in NYC on vacation, already browsing Anthropologie, and said to herself, "Oh! I want to grab something for Beki!" but I prefer to think it was the first scenario.
)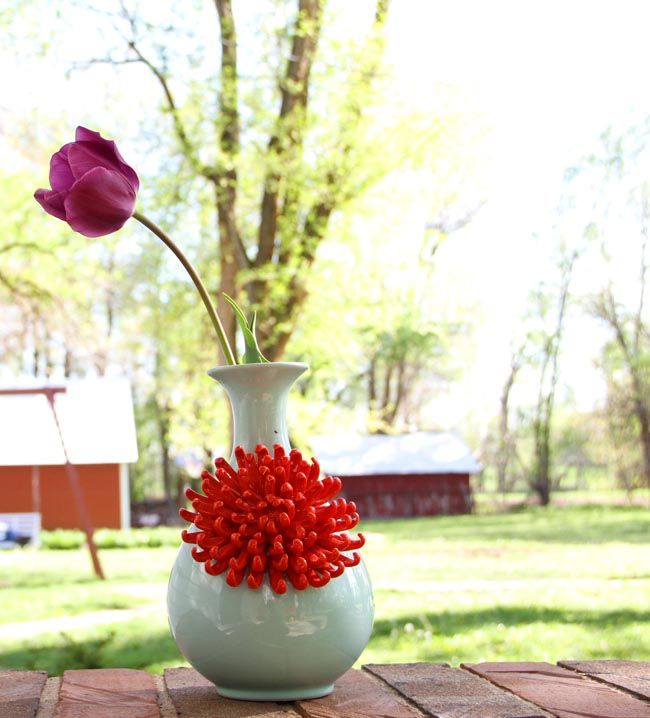 She picked this vase.
And it is so me!
It's a little funky with the aqua and coral, and the oversized flower.
And that is me - a little funky.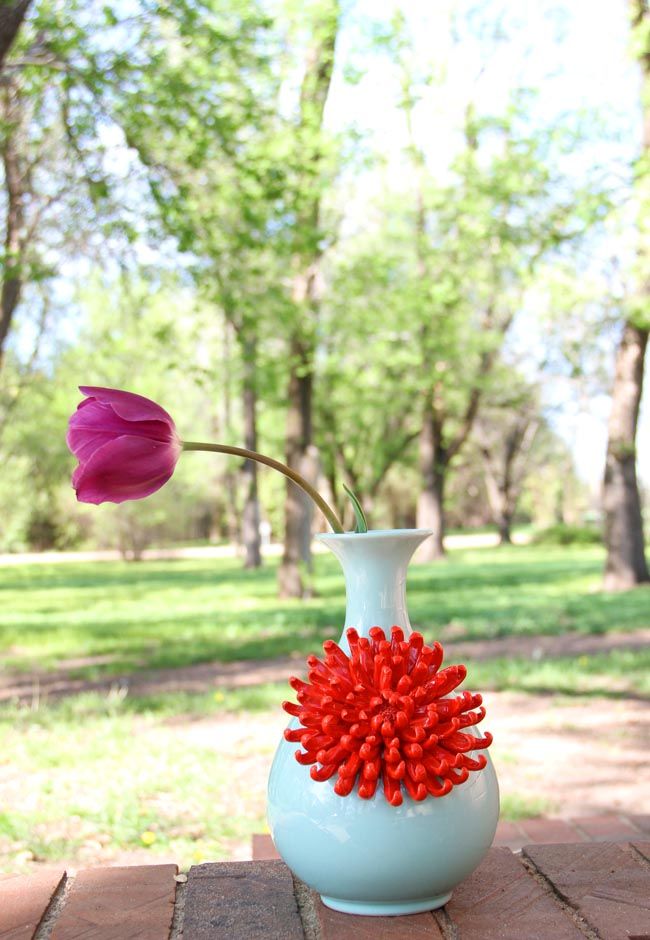 I have to admit, I've never stepped foot in an Anthropologie store.
But I'm sure if I did, it would be pure bliss.
I've browsed their website and perused their catalogs enough to know it all makes me giddy.
In addition to their styles, I always admire the fresh and original marketing.
They do things that haven't been done before, and most people would think "you can't do that!... you can't pair that color with that!... you can't set up a display that way! ... it's just not how it's done."
Anthropologie is a little funky. And I like it.
Do you have a favorite store that you find interesting and inspiring?