When The Man and I first started our family, we knew very little about anything in life.
But one thing we knew for sure was that we wanted a simple life.
In this day and age, living simply is not an easy thing to do.
Of course we're all busy with jobs and work and band and sports and running a business and just life in general.
But we do our best to keep things in our family as simple as possible.
Last summer The Man built this swing for us.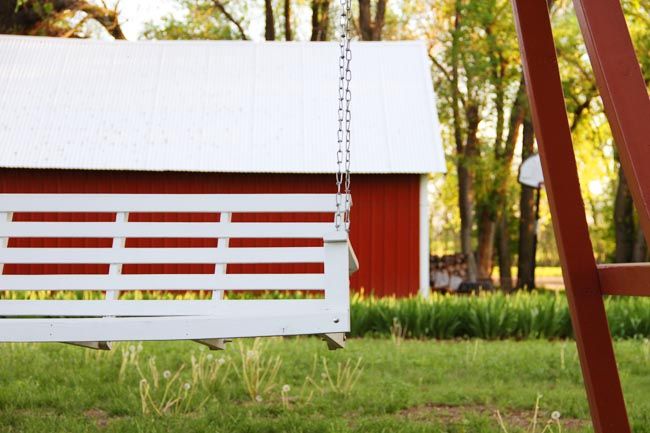 We have a porch but it's not really suitable for a porch swing, so this serves that purpose... a free standing structure in the yard.
Nearly every evening, The Man and I sit out here and swing.
Sometimes it's for a few minutes.
Sometimes it's for hours.
Sometimes we get interrupted by kids.
Sometimes we just sit and watch the kids play in the yard.
In the winter, we bundle up and even bring hot chocolate and blankets with us.
In the summer we sip a mason jar of sweet iced tea, or a beer. (him, not me. I don't do beer.)
It's just our time to spend together, decompress from the day, and stay connected to each other.
We talk about kids and life and business and celebrities and housekeeping and my hair and whether or not he likes my current toenail polish.
But we just talk.
When the kids are home from school, they frequently grab a book and go to the swing.
It's not always easy to live a simple life.
But it's something we do intentionally, as much as possible.
And this simple slow tradition is something that keeps our marriage strong, which creates a great example for our kids.
***Do you have a porch swing?