I show a lot of country photos here on the blog.
And they really are representative of my life.
We're surrounded by wheat fields, soybeans, barns, sunflowers, cows, sheep, dirt, mud, and random critters.
(have you ever seen a pheasant? So beautiful.)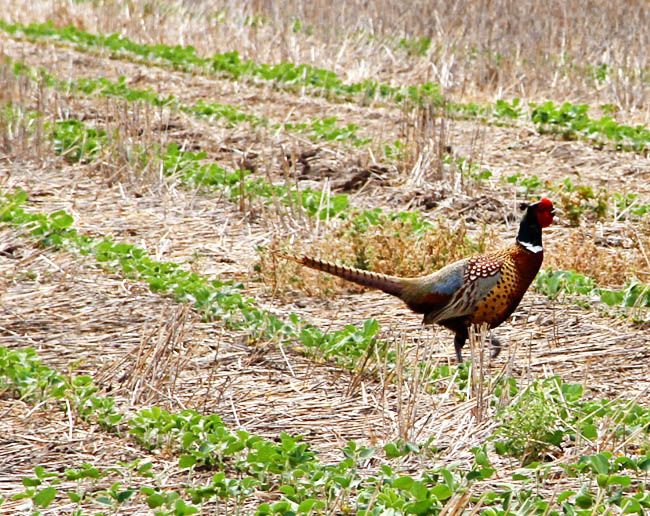 But sometimes I'm reminded that I'm not really cut out for the whole country living thing.
Like when I hear a kitten screaming.
And find it in the jaws of a certain dog. A dog whom I won't name... but has long ears... looks and smells a lot like a basset hound... whose name starts with "L" and ends with "ilo".
I know it's her nature. It's her instinct.
She's not mean. She can't help chasing a fluffy critter that runs!
And she doesn't mean to kill things.
She just plays too rough.
And I know it's natural. It's the whole circle of life thing.
But it breaks my heart to see dead animals.
Not just this kitten, but all the other critters.
We see more than our share of icky things.
And it brings me to tears.
I'm so happy that The Man is a big "manly man" and can handle digging holes, burying things, shooting coyotes and skunks when necessary.
Because I can't.
I'd be a big blubbering bawling mess, thinking of the life lost.
I could have never been a pioneer.
I've lived a safe, sheltered, small town life, and even things like a kitty dying break my heart and wreck me for days.
I'm only a little bit country.
And kittens will be in heaven, right?
I hope so.