It's wheat harvest time.
This year is quite early, but I don't think any farmers are complaining about that!
That will allow them to do a second crop this year, so it works out wonderfully.
And in Kansas, wheat harvest is practically a holiday.
Seriously.
There are combines and tractors and trucks and dust everywhere.
Everyone I've talked to lately about the wheat is just giddy.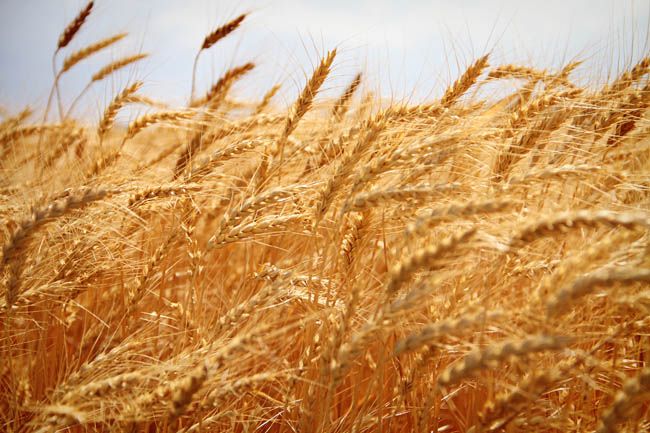 We went out the other day and took some photos.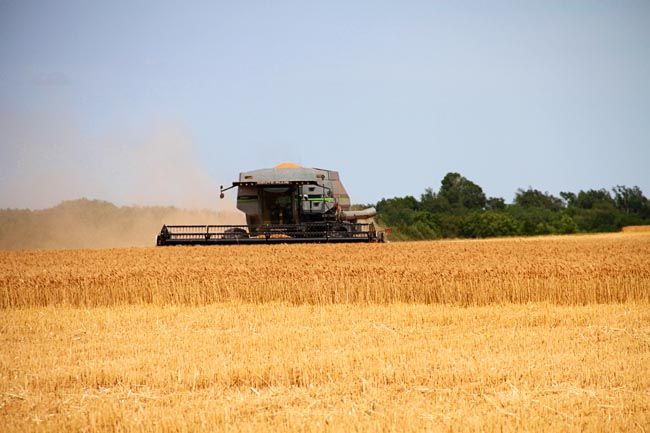 They make passes back and forth across the fields and cut the heads off the wheat.
This blade is huge.
You can see the farmer sitting up there.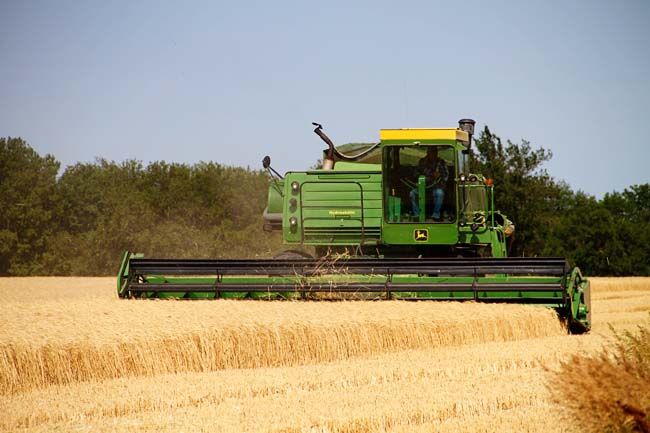 Then they dump it all into the trucks.
The trucks take it to the mill or other processing plant and it gets turned into crackers and bread and other delightful carbohydrates.
This truck? I nearly hopped in and drove off into the sunset and kept it forever.
Red and turquoise and vintage? Yes please.
A big storm rolled in as we were taking photos.
Before it reached us, it was so pretty!
The wheat looks so pretty when it's turned golden, and it makes a beautiful rustling sound.
When the wind blows across the tops it waves like the ocean - as in "amber waves of grain".
I love it.