First, sorry for no Fingerprint Friday this morning.
We were gone on vacation, and got home in the middle of the night so I slept in.
Last Saturday we headed off to our cabin near
Colorado Springs
.
We try to go every summer. You can see some of our previous visits
here
and
here
.
As we pulled into town, I looked at The Man and said, "I love this place. I could totally live here again."
We have lived in that area a few times since we've been married and it always feels like a home away from home.
Our cabin is in the mountains, near a town called Woodland Park.
There is a ridge that divides Woodland Park and Colorado Springs.
As we pulled into Colorado Springs, we could see smoke rising from the ridge, on the Woodland Park side.
The Man called his dad and told him there was a small fire there. It was about 50 acres or less at that point.
(Pike's Peak straight ahead, small fire to the right.)
We headed on through Colorado Springs, up the pass (highway 24) into Woodland Park and drove right past the fire.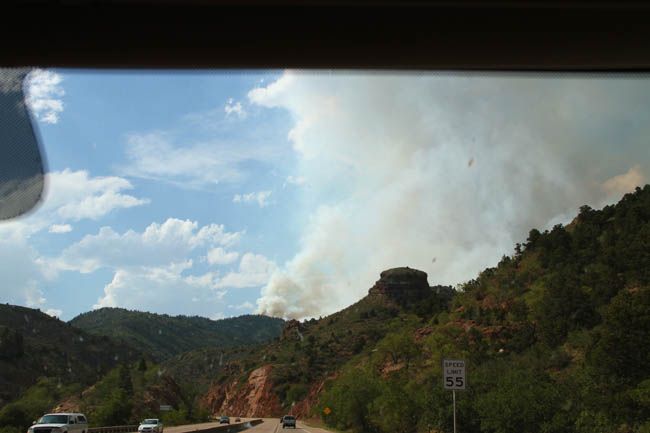 We made it to our cabin just fine, started settling in and unpacking.
I kept an eye on twitter and the local news.
And I could tell the fire was growing. Fast.
The next day there was smoke everywhere, even at the cabin.
Highway 24 was closed down. It's the only route to Colorado Springs. The alternate route into the city takes about 2-3 hours through gravel mountain roads.
Worries started coming in about evacuations.
We spent the entire trip under pre-evacuation, which means we needed to be packed and ready to leave at a moment's notice.
But we just
watched cautiously
and tried to enjoy what we could of vacation.
We headed into Woodland Park to get gas and the entire town was
filled with smoke
.
Gas stations were packed. And gas was running out quickly.
This is Pike's Peak.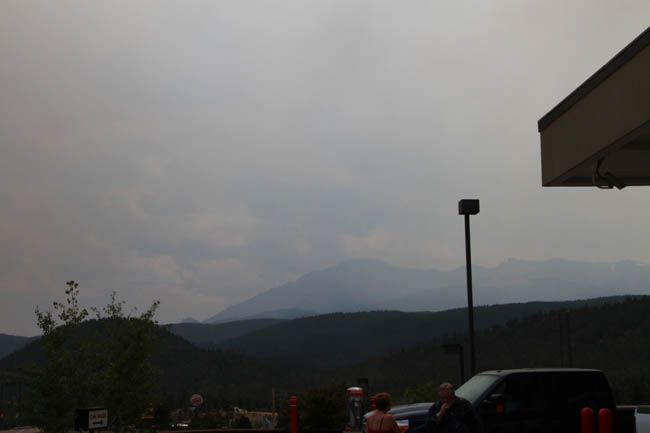 True Heroes.
On Tuesday The Man and his dad were up getting water. (We have to haul water to the cabin.) And from where they were, a huge windy storm blew over.
The Man said,
"Oh no... that's headed straight for Colorado Springs."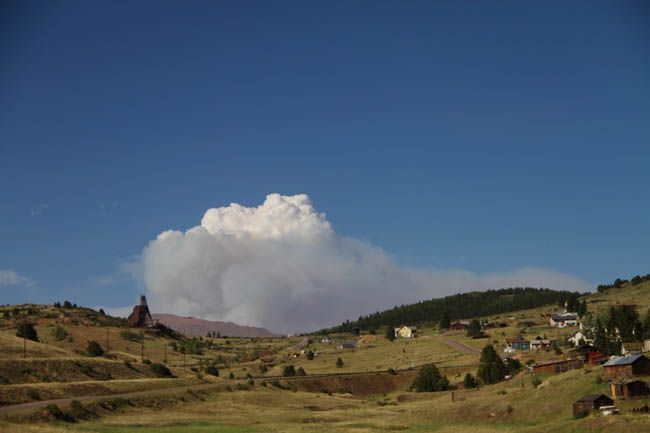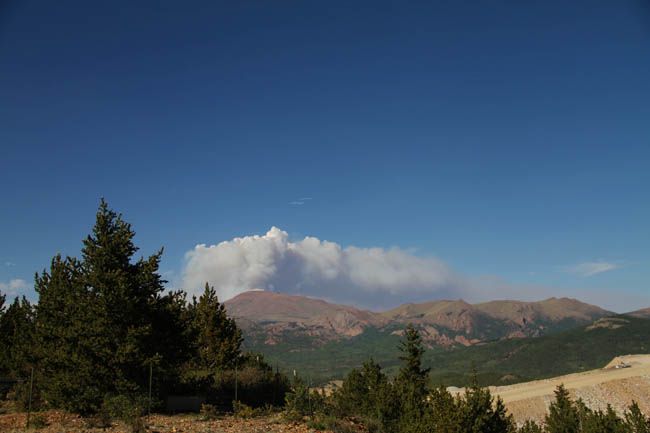 The constant worry was if the wind blew one direction, the fire would head toward Woodland Park and us.
If it headed the other direction, it would blow straight into the city.
We were lucky, and it didn't blow our way.
Sadly, it did blow into the city. The
fire raced down the ridge and into the city at 65 miles an hour.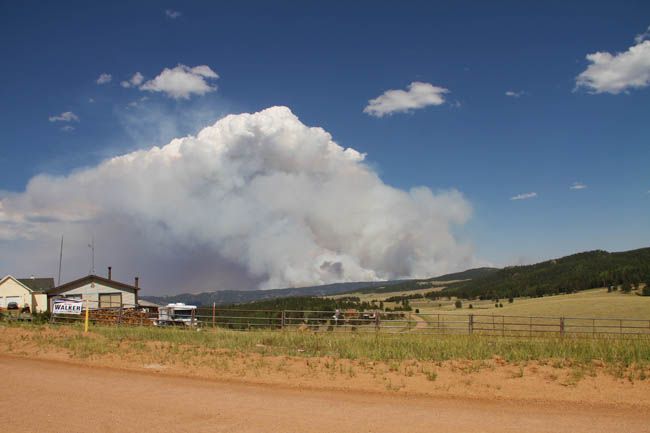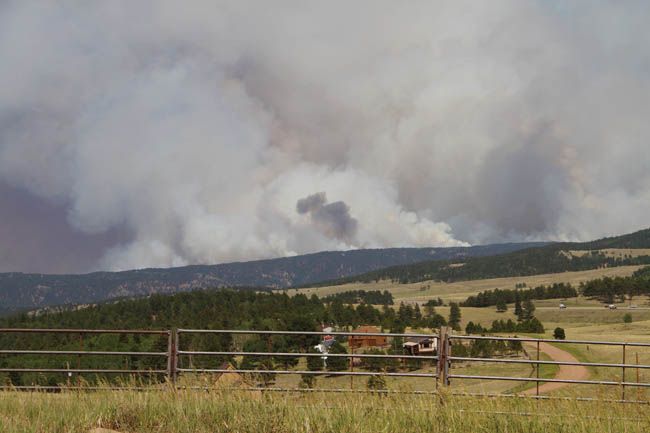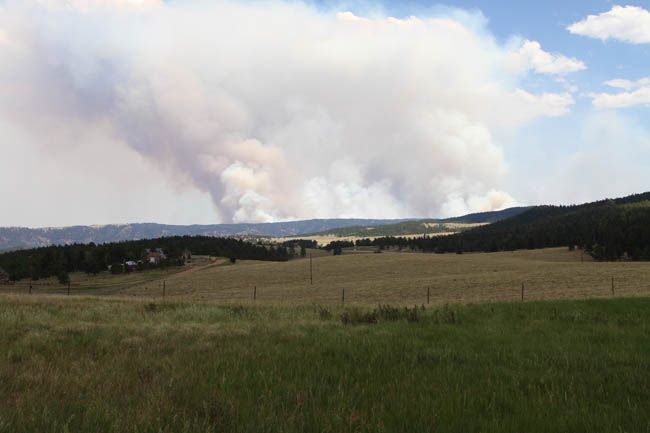 I watched in
horror
on the local news as the city was being burned.
I cried.
I felt lucky and helpless at the same time.
I put out updates on Facebook and Twitter, trying to let people know just how serious the fire really was, since national news wasn't covering it.
We finally left the cabin a bit early and came home yesterday.
Official word now is that over 300 homes were destroyed.
Numerous businesses were lost.
At least one death so far.
As we were driving out of Colorado Springs yesterday there was a rainbow.
Such a symbol of
hope from God.
Despite the losses, the city will rebuild.
They will be a beacon.
While it's not much, we want to help them rebuild.
So from now, through the entire month of July, we want to give
$10 from each of our Team USA necklaces sold to Salvation Army, Pike's Peak region.
This fire affected one major city, but we can ALL pitch in to help!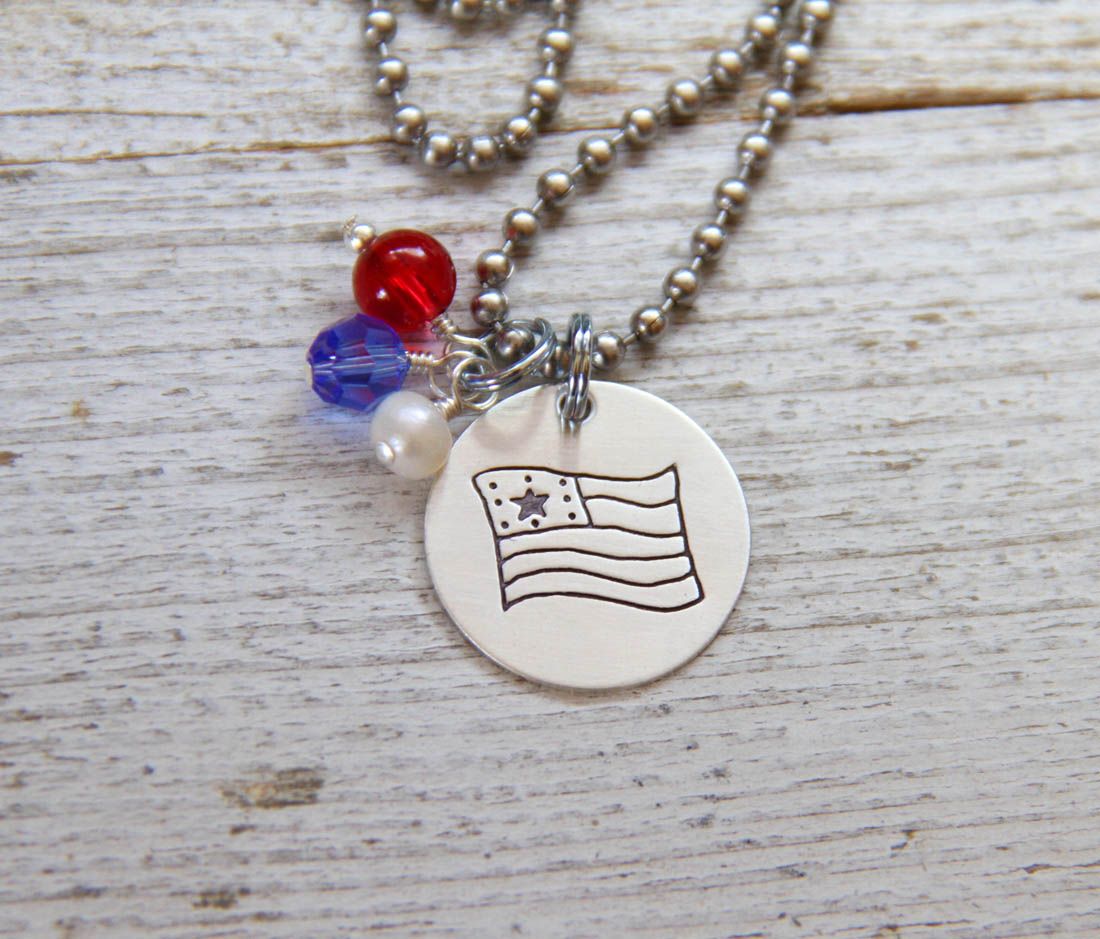 Soon, I'll post more "vacation" photos from our trip... things that we actually enjoyed.
But for now this need is urgent and I wanted to get this part of the story out there.