Nice people rock.
Did you know that?
I really really love being around nice people.
Like, really.
Two of the nice people I met while in Chicago are Paula and Liv.
And I just adored both of them!
They're both bloggers and moms with great hearts, and great heads on their shoulders.
I like that in people too. Smart heads.
I forgot to take any pictures with Paula. But her blog is
Boogers and Burps
. Ha!
She's a mom of boys, has such a natural sweet spirit and a great sense of humor.
Connect with her on her blog, facebook, her instagram, or her pinterest.
Liv is an artist, and while our art is very different, we found that we have a lot in common.
She's a firm believer in finding the beauty in life, no matter the situation.
She loves inspiring words and bright happy colors, as I do.
Her blog is
LivLane.com
.
You can also connect with her on Facebook, instagram, pinterest, etc.
Liv and I did manage to take a photo together, although I can't take credit for it.
She suggested it. (I was too busy being overwhelmed by a roomful of strangers, but that's a whole different story.)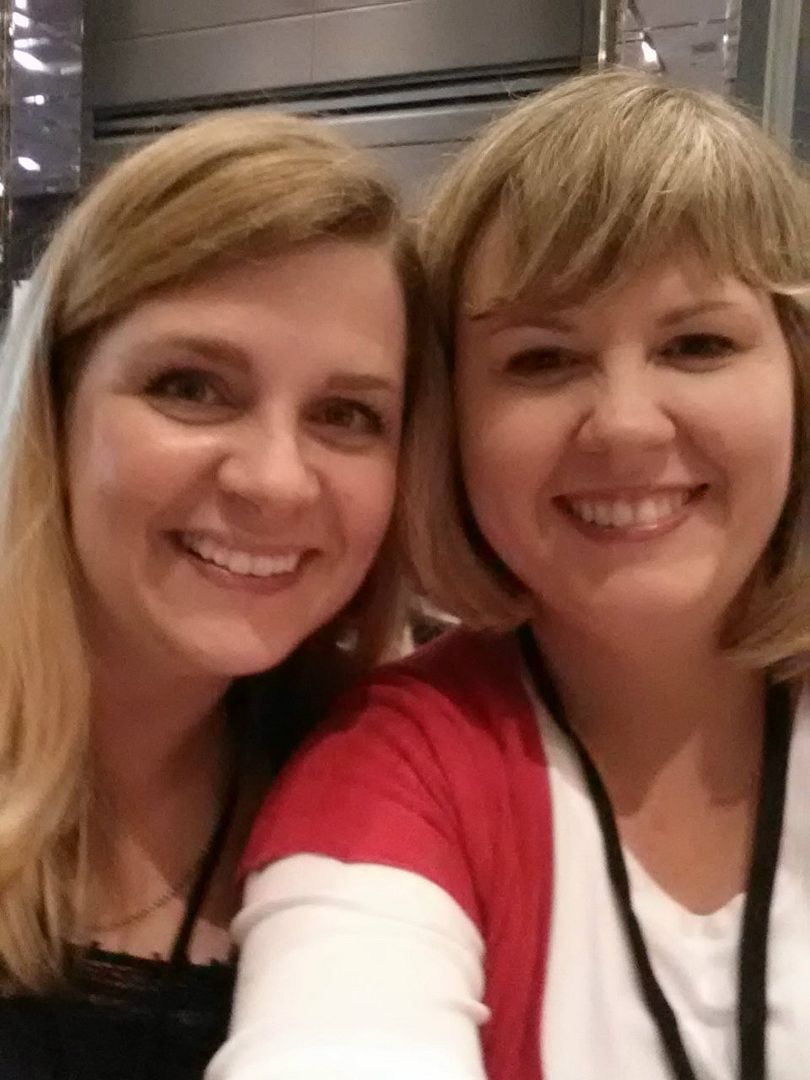 Just a pretty Chicago picture, taken with the Galaxy S3. (8 megapixels? what?? I remember my first digital camera that was 3 megapixels. No lie. It was a freebie from our internet provider.)
----------------
You know those weeks when life just flies by?
This has been one of them!
I have no idea what we've been so busy with, but apparently we've been busy!
The kids are all enrolled in school.
Even
The Baby
. Wahhhhhhh!
Their school supplies are all purchased and loaded in the backpacks.
If I thought this week was strange, I know next week's going to be even stranger.
It will be my first time to have all three kids gone during the day.
-----------------
Last Tuesday I had a giveaway for
2 $50 gift certificates
.
The two winners are
Kristine
and
Katy
.
Congrats ladies! Please email us at therustedchaininfo AT yahoo.com .
-----------------
Today in addition to blogging here, I'm blogging over at Beautifully Rooted with
5 Things Every Mother Should Know
. I hope you check it out!
-----------------
I'm Savvy! (hahaha!!)
"Disclosure: I'm part of the Verizon Wireless Midwest Savvy Moms program, which means they think I'm savvy, gave me a fancy schmancy phone, six months of service, and the opportunity to honestly share my thoughts about the device with you."