A few weeks ago we released our new Fall collection of jewelry,
Autumn Honey
.
And it's been a smashing hit.
But for some reason, my creativity started flowing excessively and I worked up a bunch of new designs.
17 new ones, to be exact!
When creativity comes knocking, you answer. You definitely don't ignore it.
So, we have even more new things available now!
Dare to be BRAVE necklace
Country Road take Me Home
A Hope and A Future
Rejoice & sing
! (I drew a music note and had it made into a stamp for The Rusted Chain.)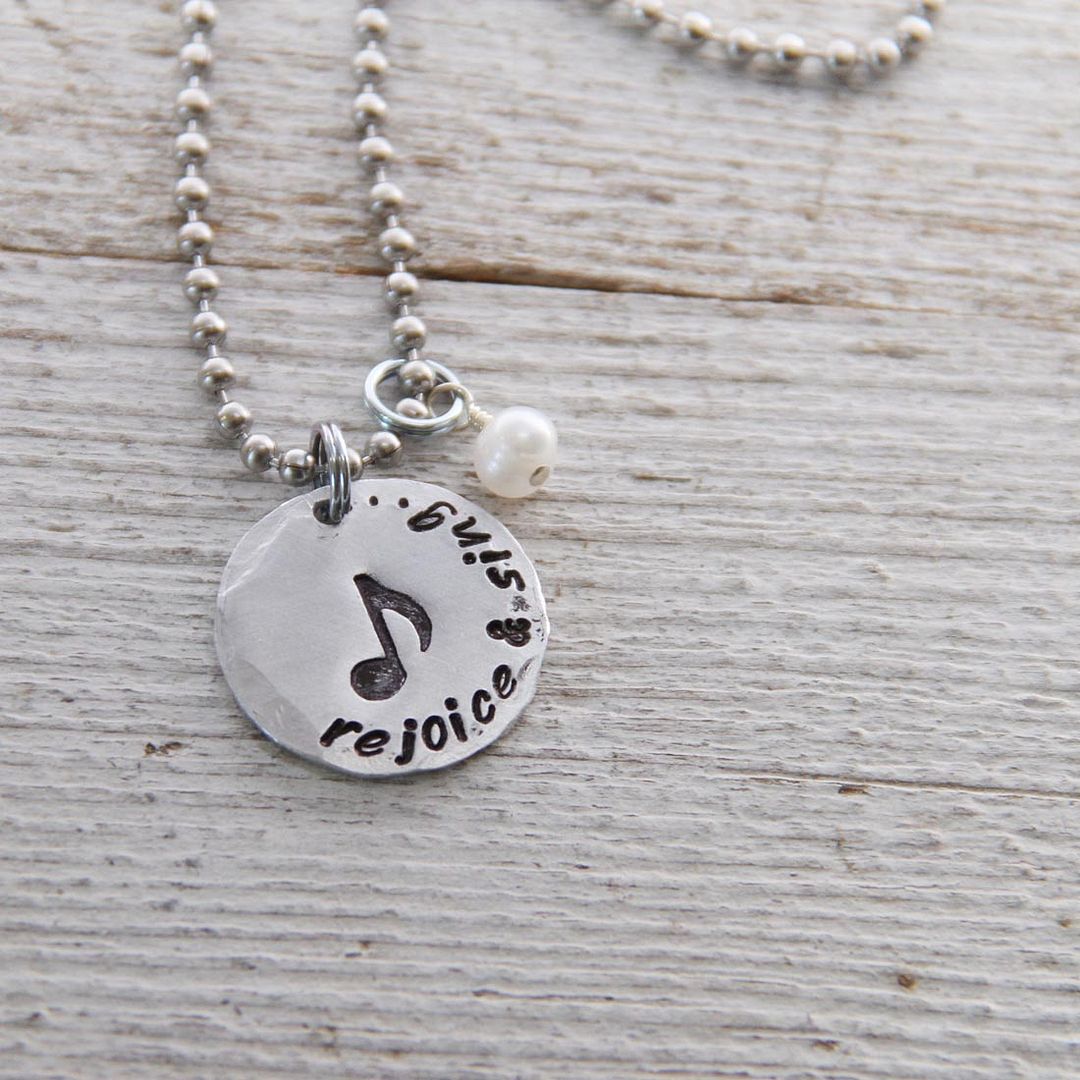 Cherish Small Moments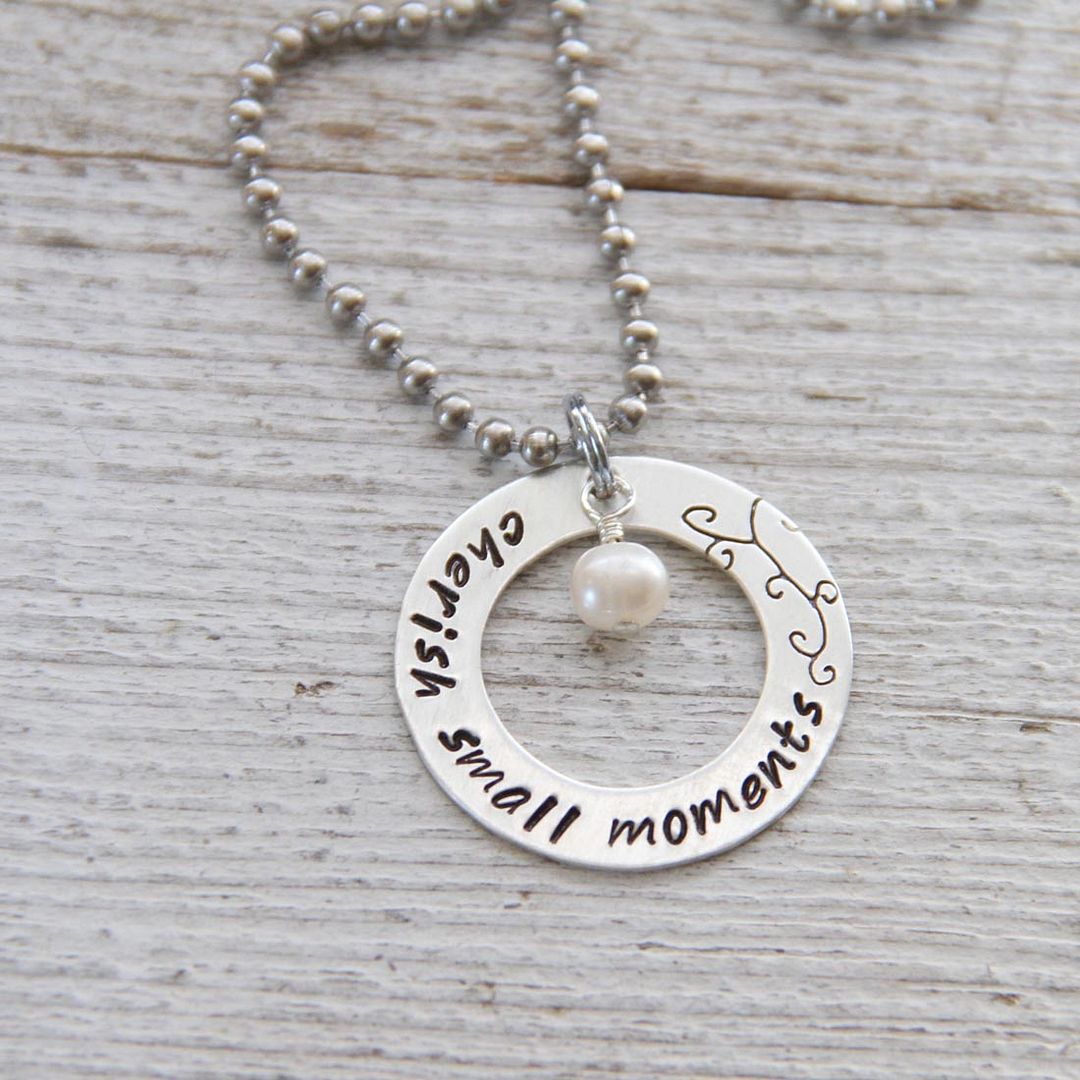 Hope Shines Brighter Than The Sun
(I also drew this little sunshine with a heart in the center. So sweet!)
Junk Queen
(again, exclusive to us, and I couldn't love this thing any more!)
If Mama ain't happy ain't nobody happy
! (my children have heard this for years...)
For This Child I prayed
(love this message!)
Make Your Own Sunshine
(again with our sweet sun stamp)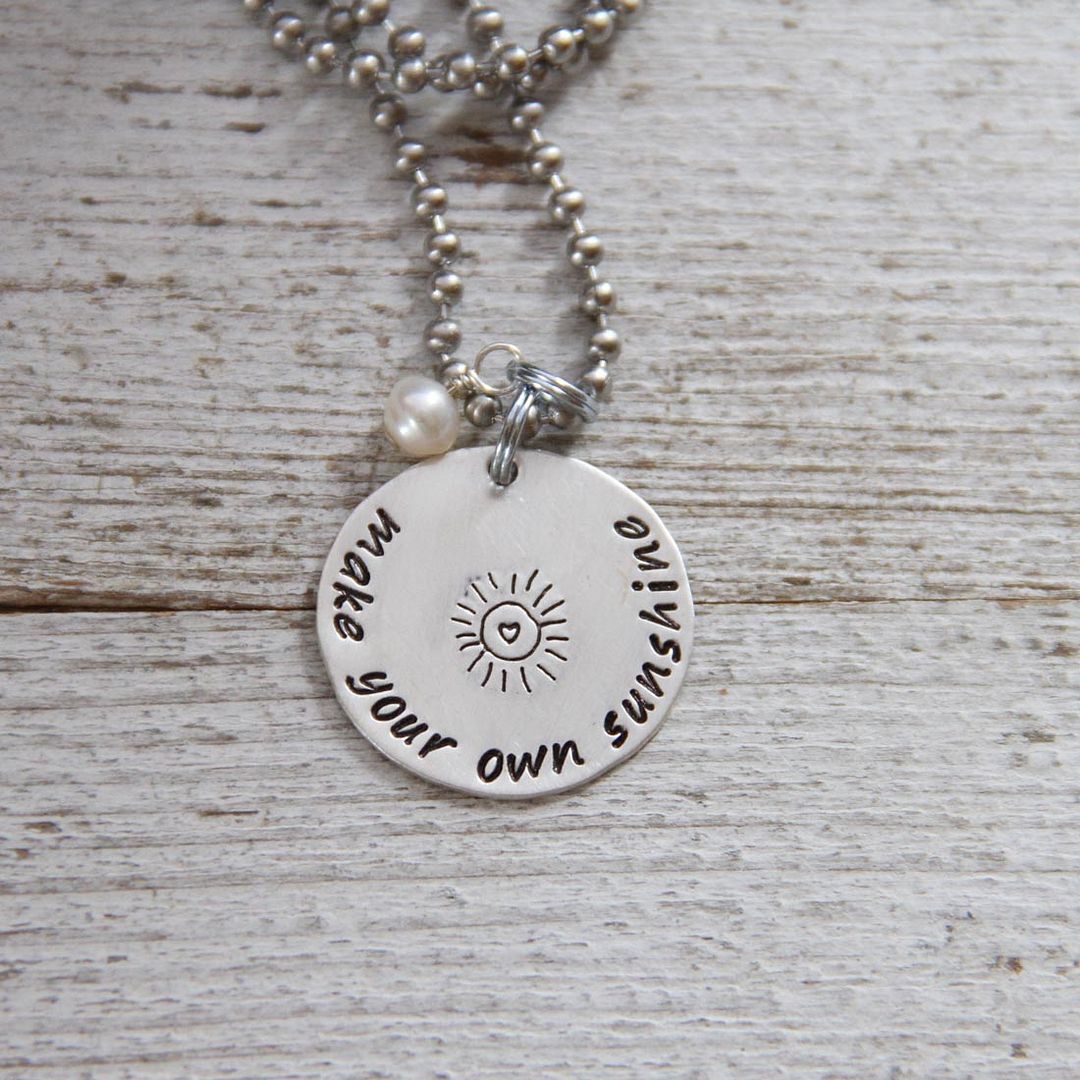 Born To Fly
My Chains Are Gone
Quiet Your Soul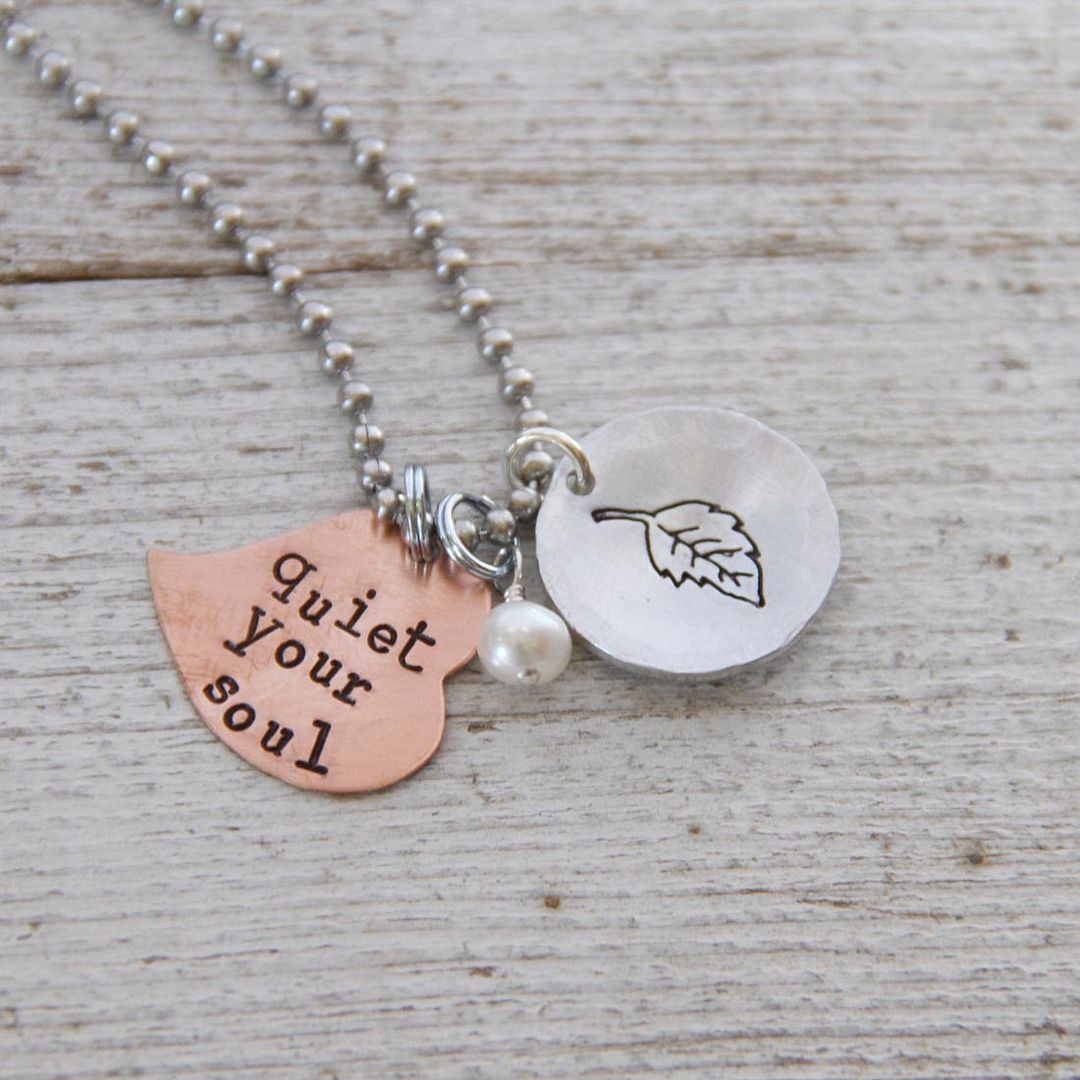 Love Squared
Your Mess Is Your Message
Eucharisteo necklace
Oh The Places You'll Go
(this is my new favorite. I think. I've been wearing it non-stop lately. I love the airplane stamp we had made, and smile every time I see this message!)
Would you like to own some of these?
Let's give away 2 $50 gift certificates!
To enter
just leave a comment below telling your favorite piece from this list
.
For additional entries:
Facebook this giveaway, tweet it, or pin one of the above images to pinterest.
(please leave additional comments for each thing you do.)
We'll draw random winners soon.
Happy Monday, lovelies!