I can't believe it's September already!
Good gravy, this year is flying.
We just got home this afternoon from a nice long weekend in Missouri.
We hadn't had a chance earlier this year to do any back-to-school shopping, so we did that in Branson.
I got my poor nekkid chillins some clothes.
We have a lot going on this month, but the most important news is that we're pairing up again with ICT S.O.S.!
We're super excited about it!!
ICT S.O.S.
is a local organization to help prevent human trafficking.
$10 from each of the Be Free necklaces sold in September will be donated to help!

What is human trafficking?
Human trafficking is modern day slavery and is the fastest growing criminal industry in the world. It is the recruitment, transportation, harboring, or taking of persons by means of threat, force, coercion, abduction, fraud, or deception for the purpose of exploiting them. The United Nations estimates that 2.5 million people are trafficked annually. It deprives people of their human rights and freedoms, it is a global health risk, and it fuels organized crime.
Victims of trafficking are forced or coerced into labor or sexual exploitation. Labor trafficking ranges from domestic servitude and small-scale labor operations to large-scale operations such as farms, sweatshops, and major multinational corporations.
Sex trafficking also happens to U.S. citizens and residents already residing within the U.S. borders. An estimated 300,000 American children are at risk for trafficking into the sex industry annually. Traffickers coerce women and children to enter the commercial sex industry through the use of a variety of recruitment and control mechanisms in strip clubs, street-based prostitution, escort services, and brothels.
Source.
Be Free.
(click the words or the photo to purchase)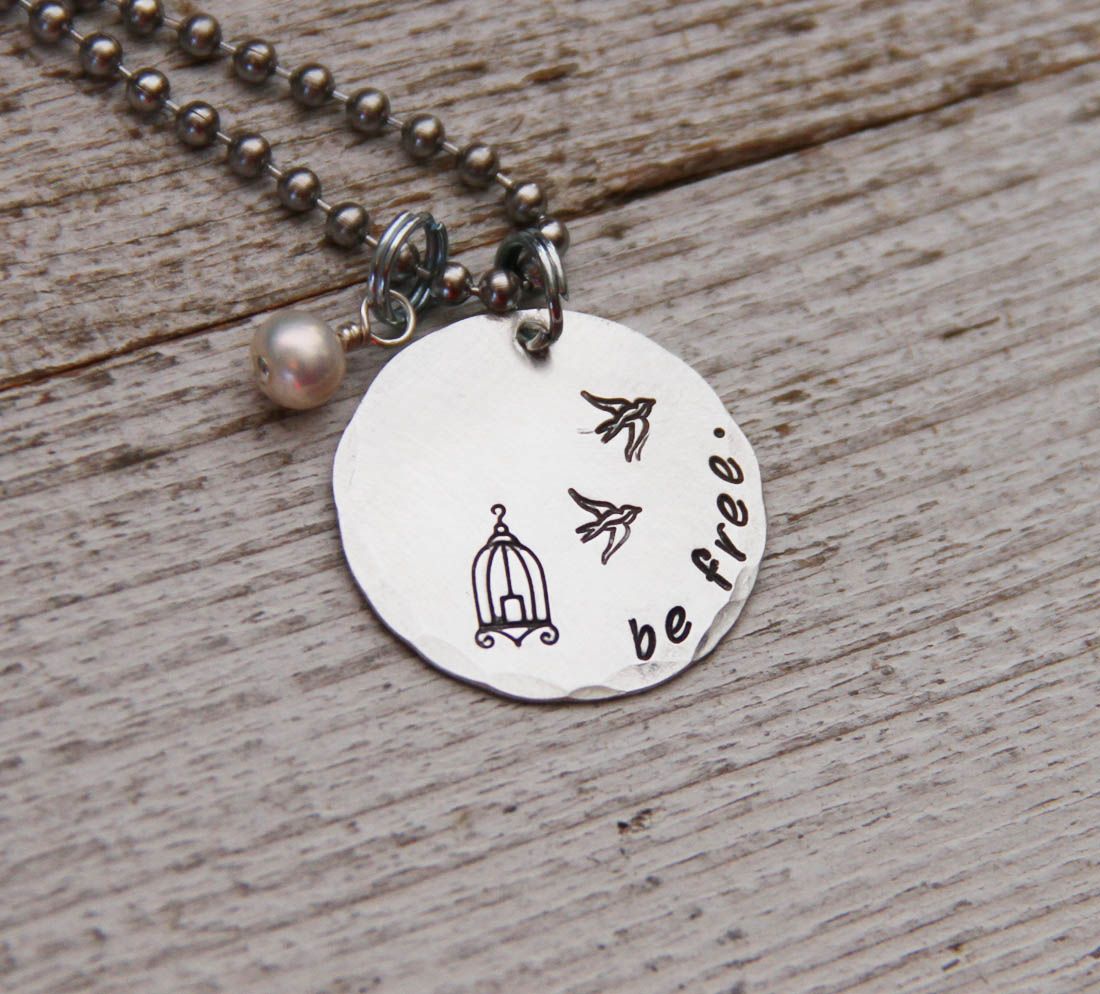 Even reading the description puts a lump in my throat.
It is a very real problem and we are honored to be able to do a tiny bit to help.

Welcome to September! It's a great month for giving.