Many of you know that up to about a year ago I was practically Amish.
We didn't even OWN cell phones. No need, no interest...
And now we have more than we can use. Ha!
The most recent is the LG Intuition. Oh.My.Gosh. I'm in love with this thing!
It's part phone, part tablet... a phablet.
The screen is huge. It's lightning fast. It has a stylus to take notes or doodle with.
Here are my current three phones -
1. iPhone 4 (my normal phone)
2. Galaxy Samsung S3 (look at the screen size compared to the iPhone!)
3. LG Intuition (my newest sweet baby that I carry everywhere, cuddle, and occasionally call George.)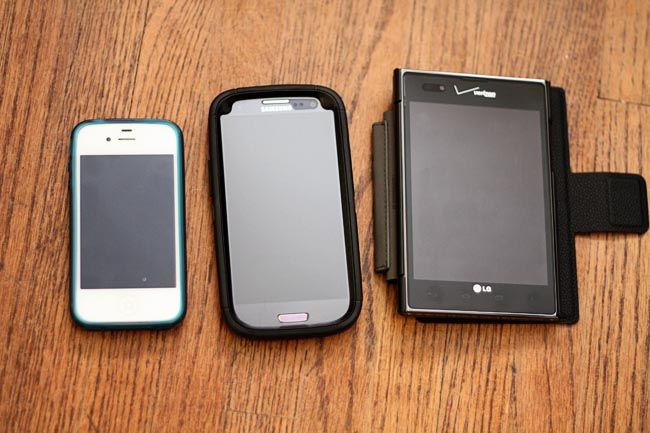 How many phones does one lady need? I might be pushing the max.
----------
I'm Savvy!
"Disclosure: I'm part of the Verizon Wireless Midwest Savvy Moms program, which means they think I'm savvy, gave me a fancy schmancy phone, six months of service, and the opportunity to honestly share my thoughts about the device with you."