It's been heavy lately.
The terrible mess on the East coast.
The nasty bitter election process. Friends turning on each other.
Just heavy.
So I wanted to just share a bit of fluff from my cell phone.
We have new babies.
This is (from left to right) Adam, CeeLo, Christina, and Blake.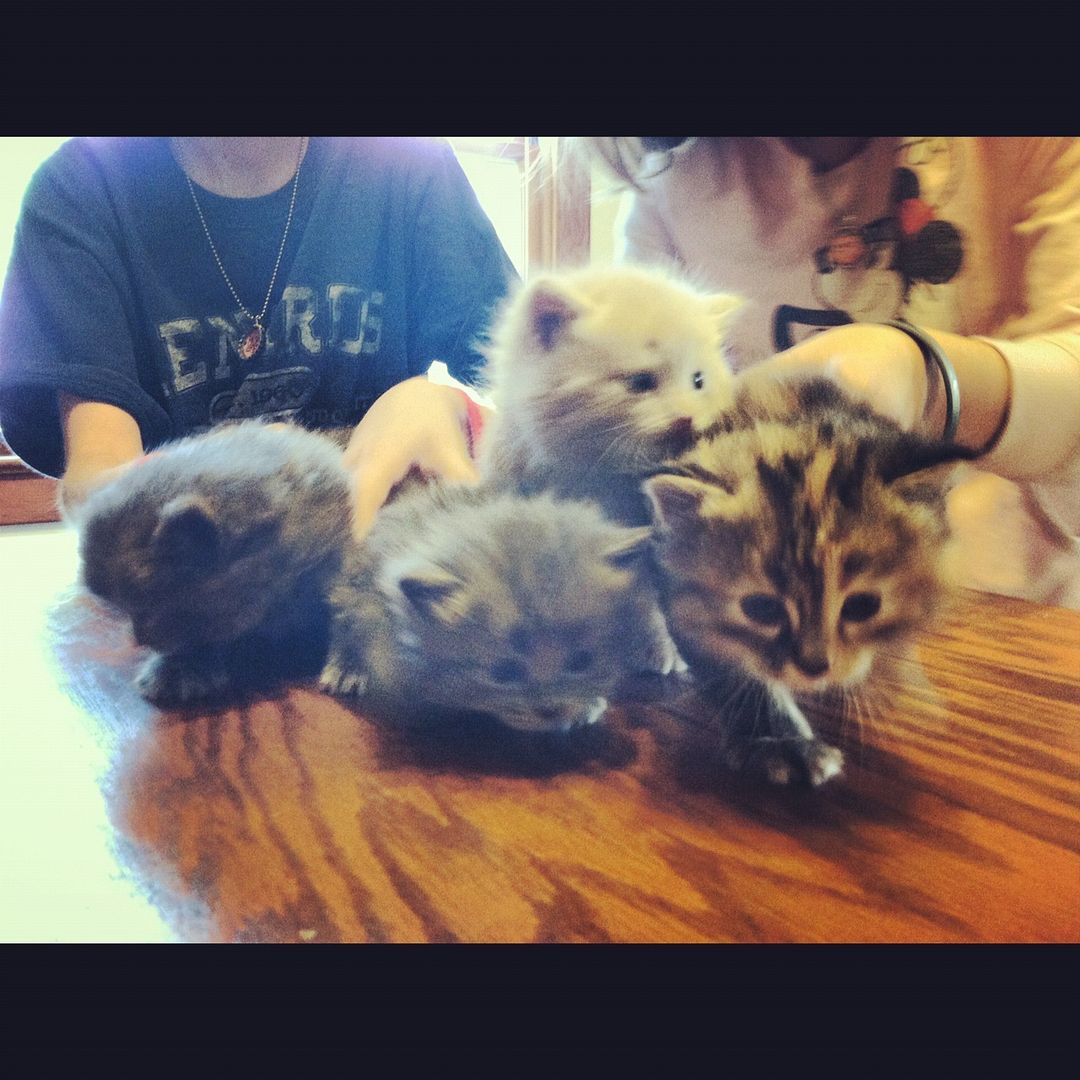 Guess who decided to roll in cow poop? Bad Lilo. Bad.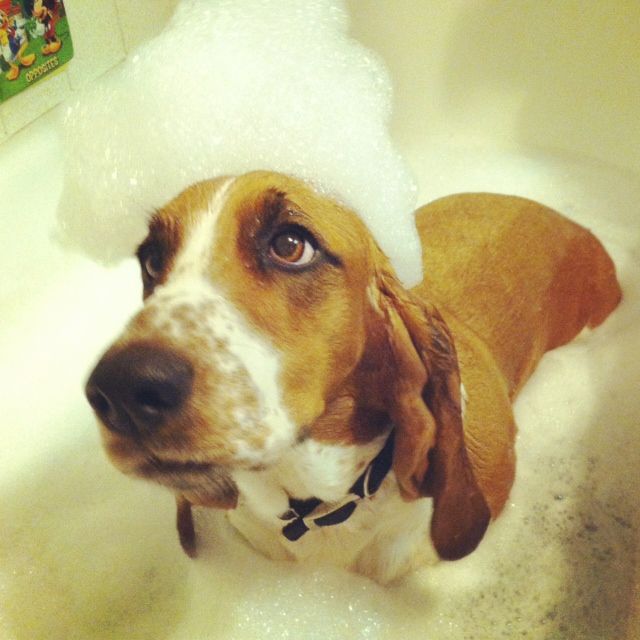 The other day I happened to see on the newsstand the magazine that we're featured in this month.
Somerset Life. Ironically placed right next to Meat and Sausage.
That's my next big goal... get featured in Meat and Sausage magazine.
And when I set my mind to something, there's no stopping me. Ha!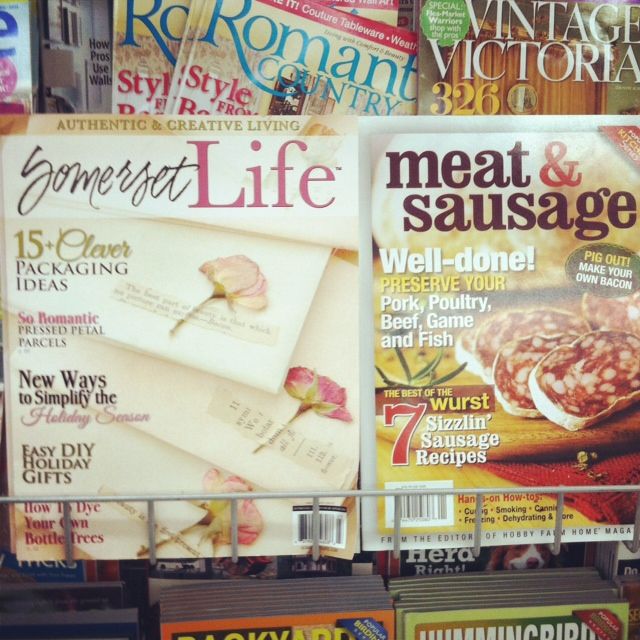 I voted yesterday. (YAY America!)
As I was looking down to put my sticker on, I realized it was right next to my necklace that says A Hope & A Future.
I like that.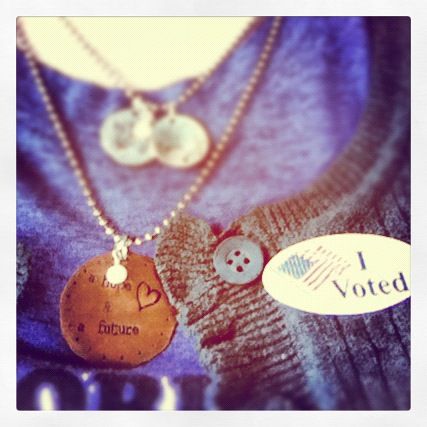 I let Blake play in the yard the other evening.
I can't even handle the cuteness!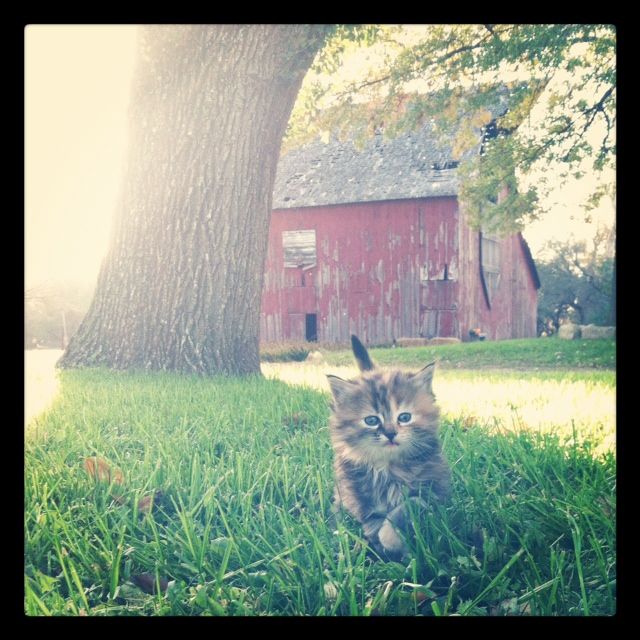 **The winners of the ornament giveaway are Jamie and Christy. Please email therustedchaininfo@yahoo.com ladies! Congrats!!
Don't forget: Buy an ornament and help hurricane Sandy victims.
Is there anything cuter than a fluffy kitten??
I think not.