It's been a cray cray week around here. (I really wish people would stop saying
cray cray
... myself, included.)
We are drowning... no,
SWIMMING
in jewelry orders. (I don't want to sound ungrateful. I'm not! I'm absolutely thrilled. But it's a big big big job. cray cray Big.)
We've had unexpected visitors.
A mancold.
A kidney infection.
A dead kitten.
A naughty basset hound.
Projectile vomit.
Life ain't always beautiful. As we all know!
But it's a beautiful ride...
And I do love to
find beauty in things
. Especially
sparkles
.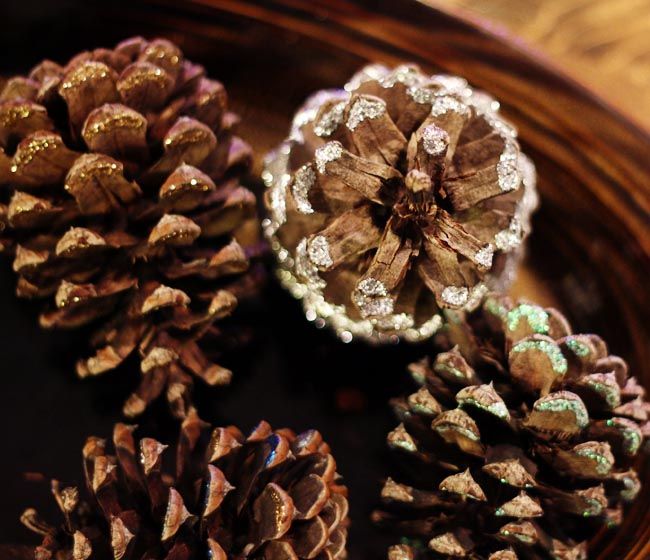 So here's a little DIY that you can do by yourself, with your class, or your kids.
Get pinecones.
Get glitter.
Boom. genius! I know.
You can do this 2 ways. 1) Use glitter glue.(less messy) or 2) Use school glue, a little paintbrush, and sprinkle glitter on.
Do the tips of your pinecones, gather them in a pretty dish and sparkle on!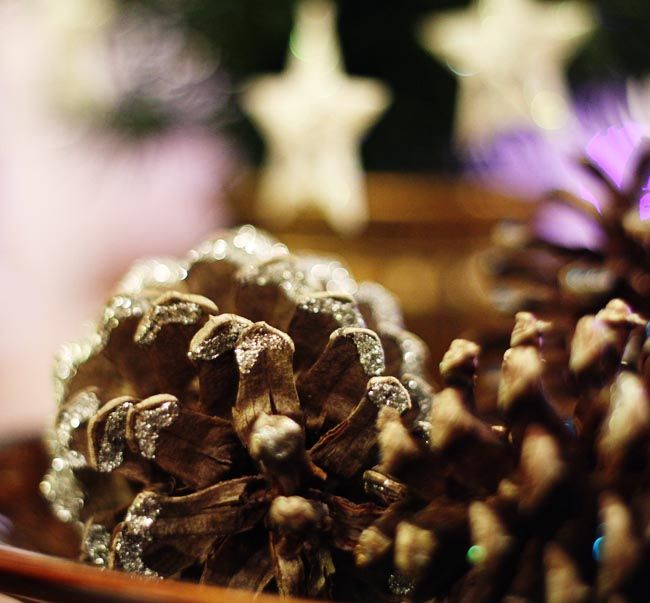 Do you have your Christmas decorations up yet?