Lilo is pretty excited about Christmas.
I keep telling her that it's not even Thanksgiving yet, but she doesn't care.
She just can't contain herself from donning Christmas wear!
She puts on her sparkly little Santa headband and just exudes JOY... or something like that.
Happiness. Exuberance. Excitement. Bliss. Pure Joy.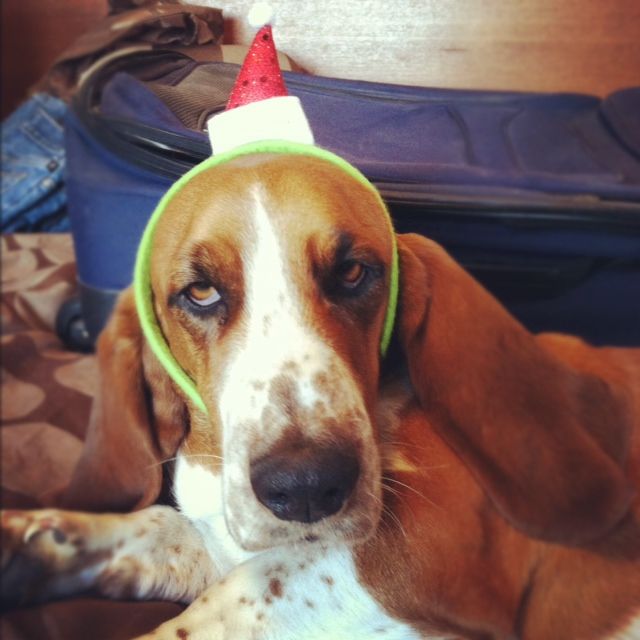 The winners of the $25 gift certificates are
Ellyn
,
Sadie
, and
Sarah
. Please email therustedchaininfo@yahoo to claim! (mention you won on this blog.)
Happy weekend, everyone!