The Birthday boy.
The 6 year old boy.
The sick boy... who had to miss school again today. So sad.
He said, "But I told everyone it would be my birthday! They were going to sing to me!"
So so sad!!
But he was up in the middle of the night throwing up. Again.
Poor baby.
He was supposed to have a party on Sunday but we cancelled because he was sick.
He is such a sweet baby.
And I know... he's not a baby. He's 6 now.
But he's MY baby. And I adore him.
He's kind and soft spoken and gentle and eager to please.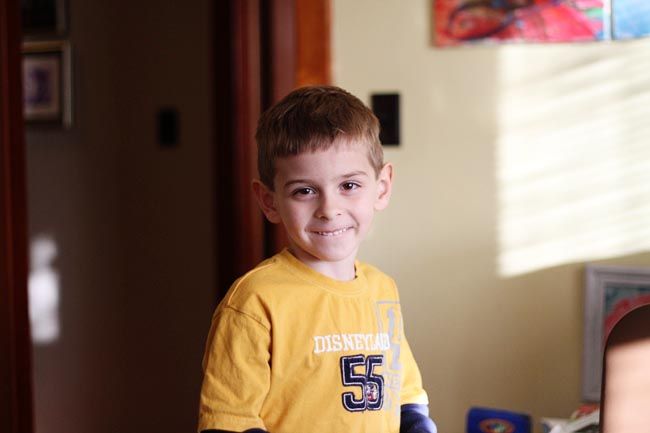 He's an amazing blessing. An unexpected blessing.
Our family was complete. We thought. And then... BOOM.
Another blessing we didn't even know we wanted or needed.
But God knew better.
Happy birthday to my precious 6 year old Baby.