We've had some great opportunities lately with
The Rusted Chain jewelry
.
Our
Mandy Earrings
were on
Extreme Makeover Home Edition
. (these are our #1 selling earring! I looooove them.)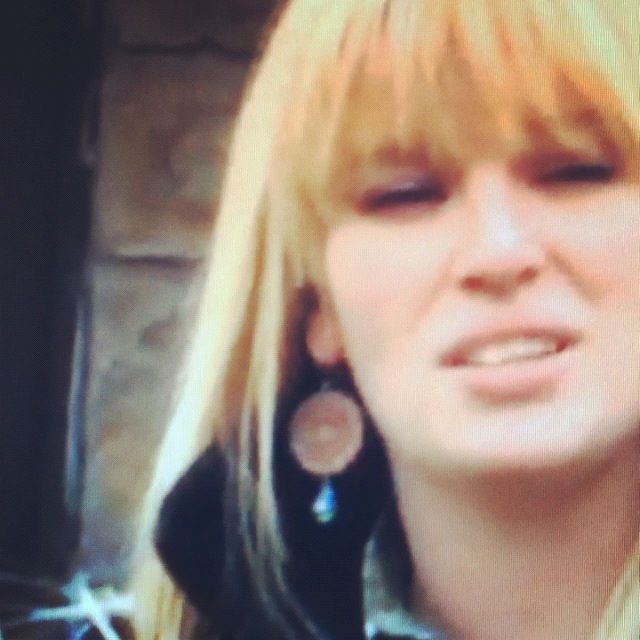 My buddy
Ree, The Pioneer Woman,
wore our
Betty Earrings
on her Christmas episode on Food Network. Love you, ReeRee!
Recently I had the opportunity to design a necklace with
Lisa Whelchel
.
Yes,
THAT Lisa Whelchel.
The one from Facts of Life. And the Christian speaker. The author. The one who should have won Survivor and had us glued to our tv screens every week!
It was late at night when we discussed what she'd like on the necklace and I thought "Hmm... that's kind of sweet."
Then, the next morning I woke up and thought about it again and was like
"WHOA! That is good!"
I've become completely smitten with this necklace and am wearing one myself nearly every day lately.
What a powerful message!
What is it you plan to do with your one wild and precious life? - Mary Oliver
Here's a shot of Lisa wearing it today as she co-hosted the Jeff Probst Show.
Can we
pause for a moment
and discuss her hair? And her smooth neck? And her flawless wrinkle free face? The perfect eyebrows? And how I'm not at all jealous of any of that?!
*ahem*
Here is the
Wild and Precious necklace
in our shop!
And then, as if that all weren't enough, I had the chance to design earrings for the upcoming
Presidential Inauguration
!!
Yes, THAT presidential inauguration! Ah-ma-zing!
These are the
Diana Earrings
.
It has been a
wild and crazy ride
. And you know what? We're just getting started!!