Many of our weekends lately are spent watching basketball games.
The boys are little at around 9-11 years old... and they're so fun to watch!
I've blogged about this particular gym before, but it still blows me away every time I see it.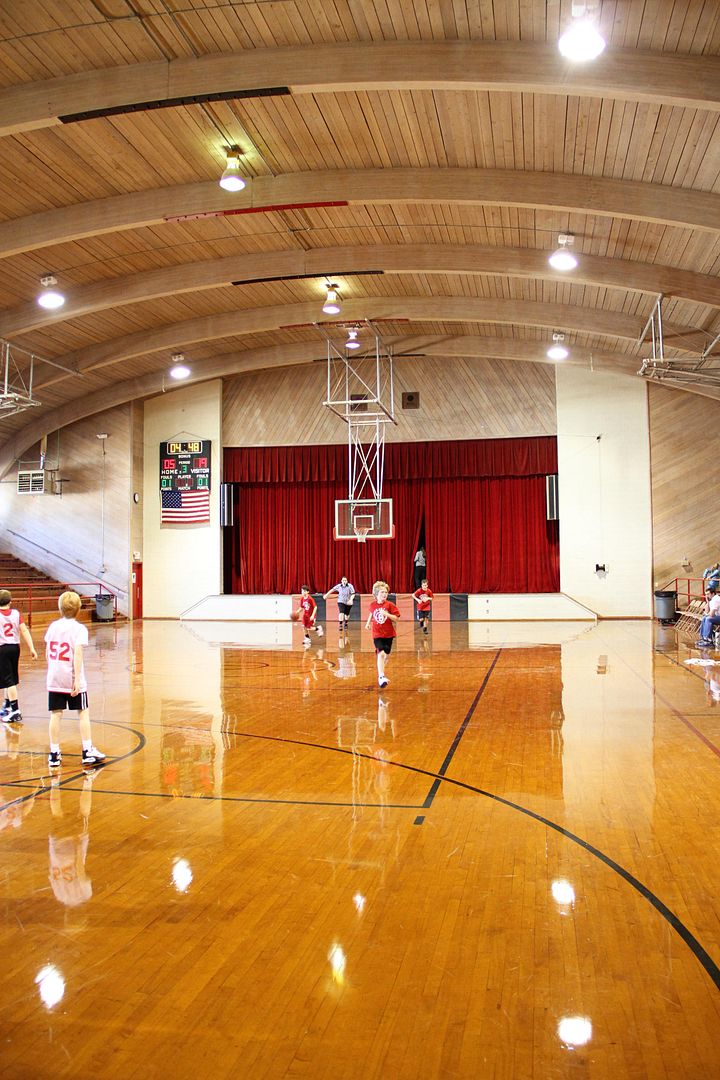 Our boys won this game! And they were very excited. I love sports!
But then I saw a boy from the other team crying, and my mama heart burst.
I hate sports.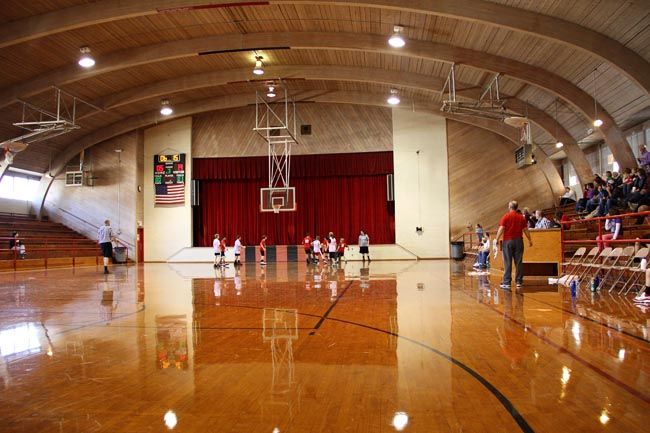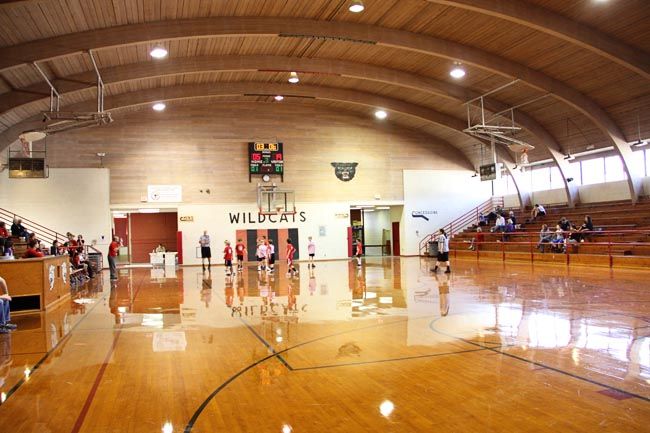 The Boy is number 1.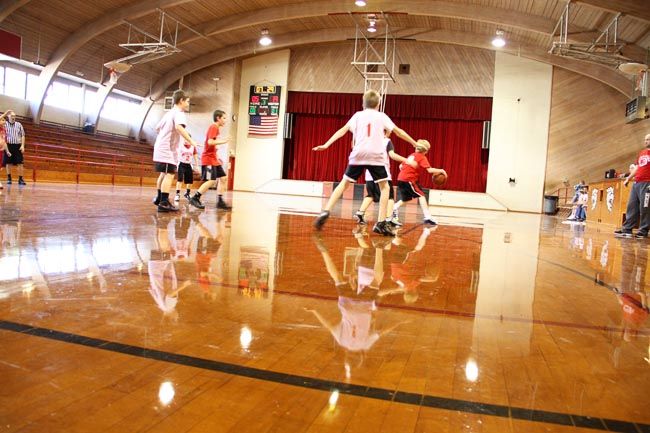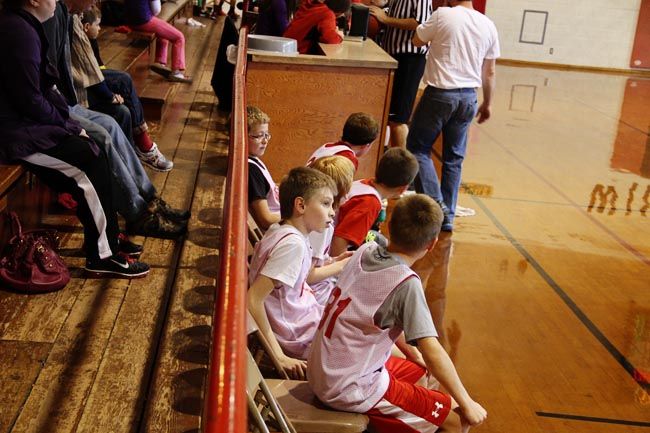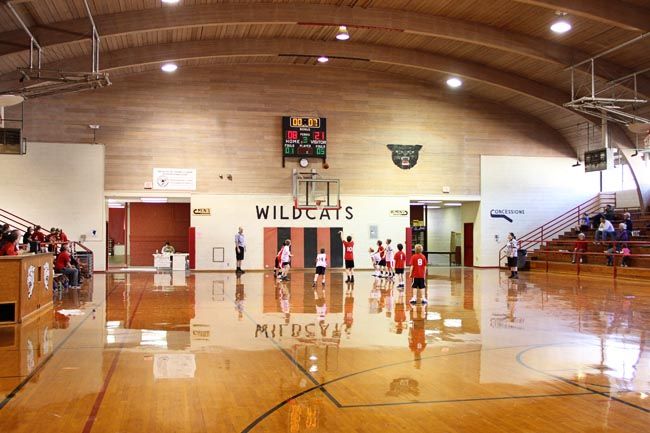 Doesn't this gym look like something straight out of Hoosiers?
The smell. The glossy floor.
The golden light that flows in.
The wood bleachers.
The naughty Baby. Wait...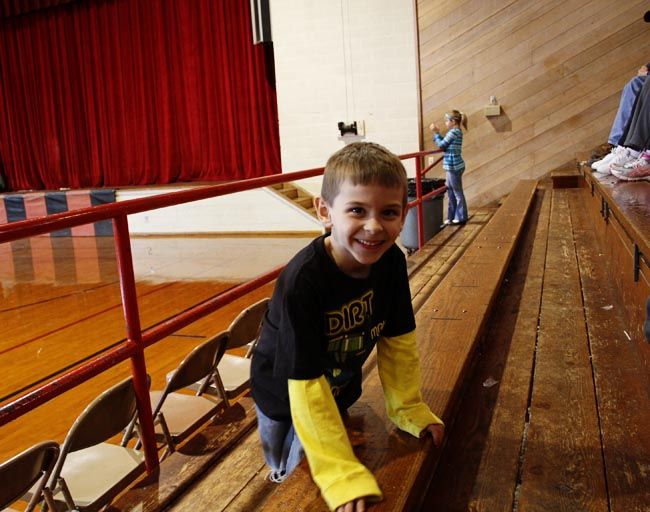 I gave birth to this thing.
And I know I'm a bit biased, but he's the most gorgeous golden boy I've ever seen.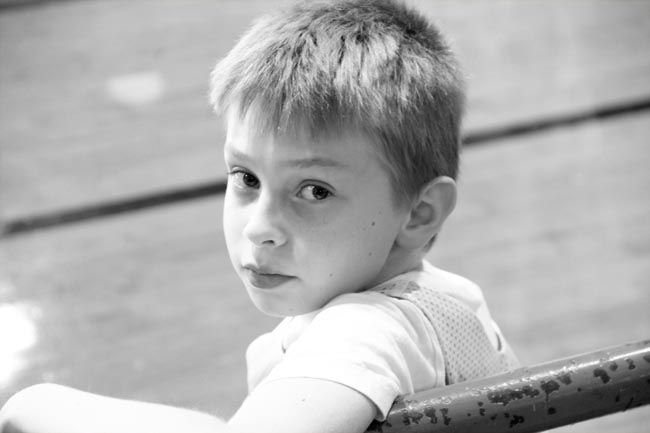 This place is so classically small town America, I just love it!