~ For a week solid, one of my kids was sick and missed a week of school.
This week, the same story, different kid... missed an entire week of school.
~ I heart sunshine.
~ I heart flowers. Peonies. Sunflowers. I miss them.
~ I've got the February blahs. It happens every year.
~ I'm so happy I painted my studio a bright sunny yellow and decorated it with happy things.
~ This is only the third photo I've taken this month. And I shot it on my phone, through the window, a few minutes ago.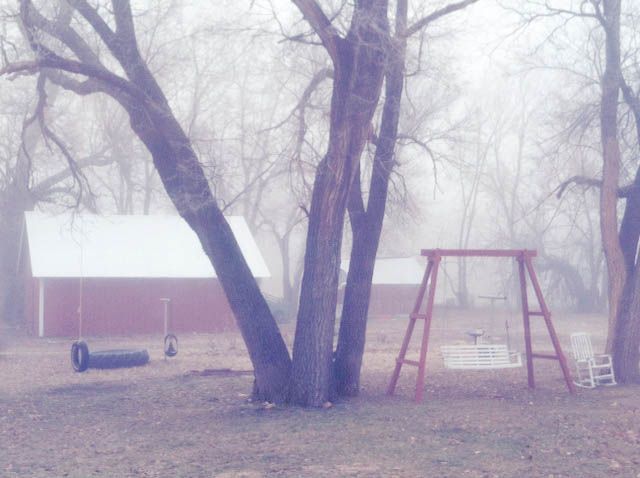 ~ We have lots of new jewelry designs coming.
~ We already have big things in the works for the
Kansas Barn Sale
.
~ I have a speaking engagement next week and I haven't started on my speech. I should maybe work on that.
~ It's super gray and foggy today, but perfect for staying indoors, drinking loads of hot drinks, and being super productive!
~ I think I should start my productivity with another cup of coffee! Cup 1 is for waking up. Cup 2 is for thinking clearly enough to check emails. Cup 3 is for getting to work.
~ But maybe I'll start with a nap....