Over the weekend we headed off to Missouri to visit family and so The Man and I could have a much needed date night.
We had tickets to see Zac Brown Band!
We love them.
Their opening act was a group called Blackberry Smoke and I loved their image, loved their name, loved their logo.
They were really good too!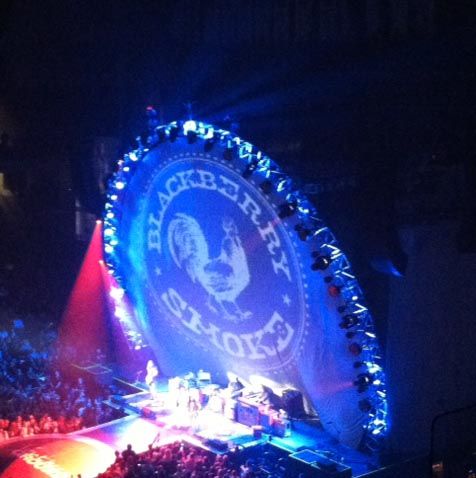 It was fun to watch the Grammy awards a few weeks ago and see Zac Brown Band win.
(by the way, do you watch award shows? I almost always live tweet them with fun commentary. I'm a dork and it's a hobby. I might need a life.
Follow on twitter
to play along!)
I think this was the most sheer raw talent I've ever seen on stage at one time, out of all the concerts we've been to.
Ah-mazzzz-zing. Jaw dropping talent.
We had such a good time!
What was the last concert you went to?