The other day I glanced out of my window and saw The Boy doing his assigned reading homework.
But he was reading to Lilo.
He was sharing love with her.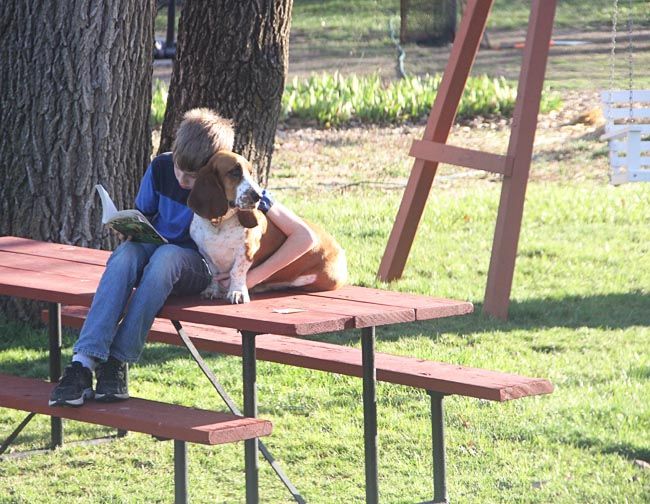 And she was loving him right back.
It was so sweet I couldn't take it, so I took my camera outside to get better pictures of this love/reading fest.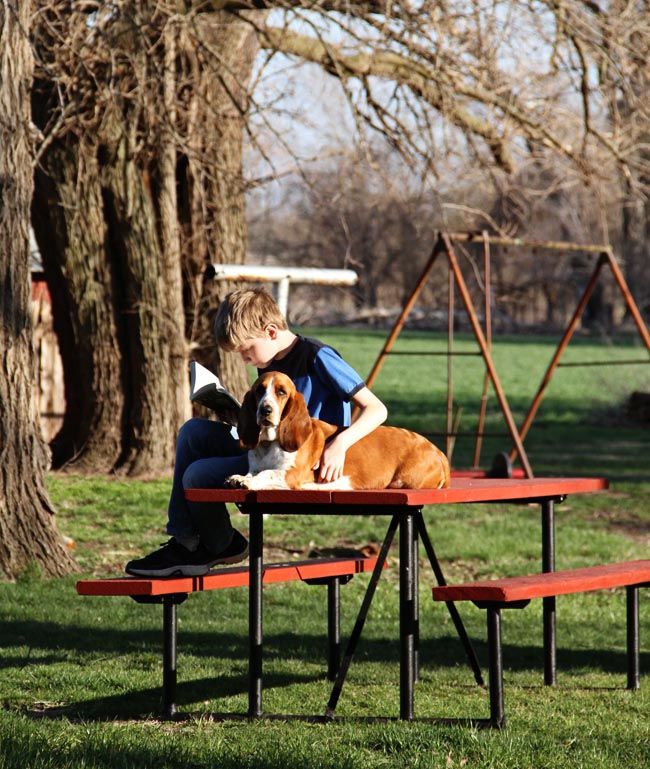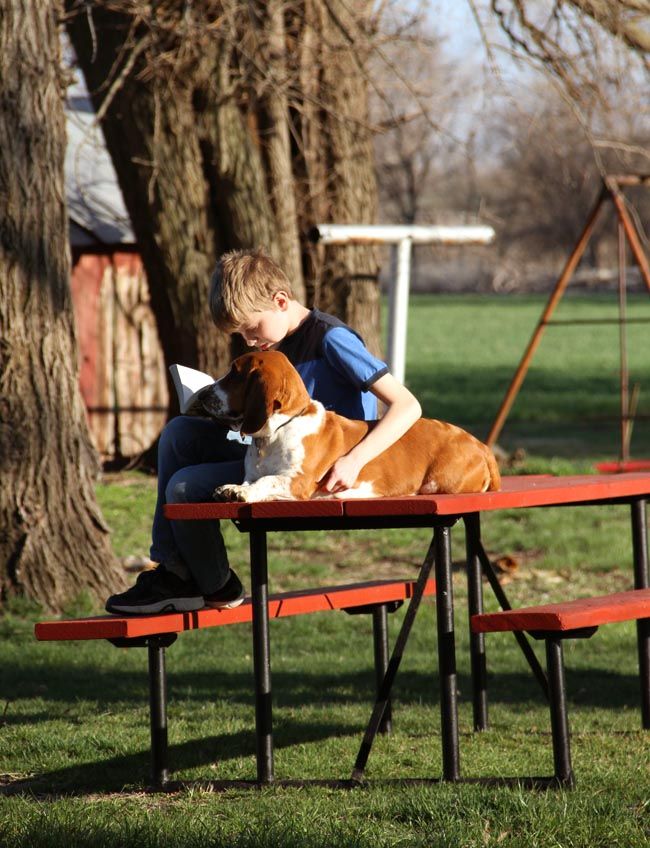 The book finally ended and they hugged.
And then Lilo declared she was queen of the picnic table and demanded a belly rub.
As it should be.
I do believe the world needs a little more love.
Even if it's just sharing a book and a belly rub with a basset hound.