It was hard to send my kids off to school this morning.
I know they're in great care and have a staff who loves them.
But I couldn't get out of my head the parents in Oklahoma who don't get to snuggle their kids today.
Through June 1, we're giving $10 from each

Love More bracelet

to Convoy of Hope to help the tornado victims.
Convoy of Hope
is a beautiful organization from my home town of Springfield, MO and they do amazing work.
They were there for Joplin, and now they're there for Moore.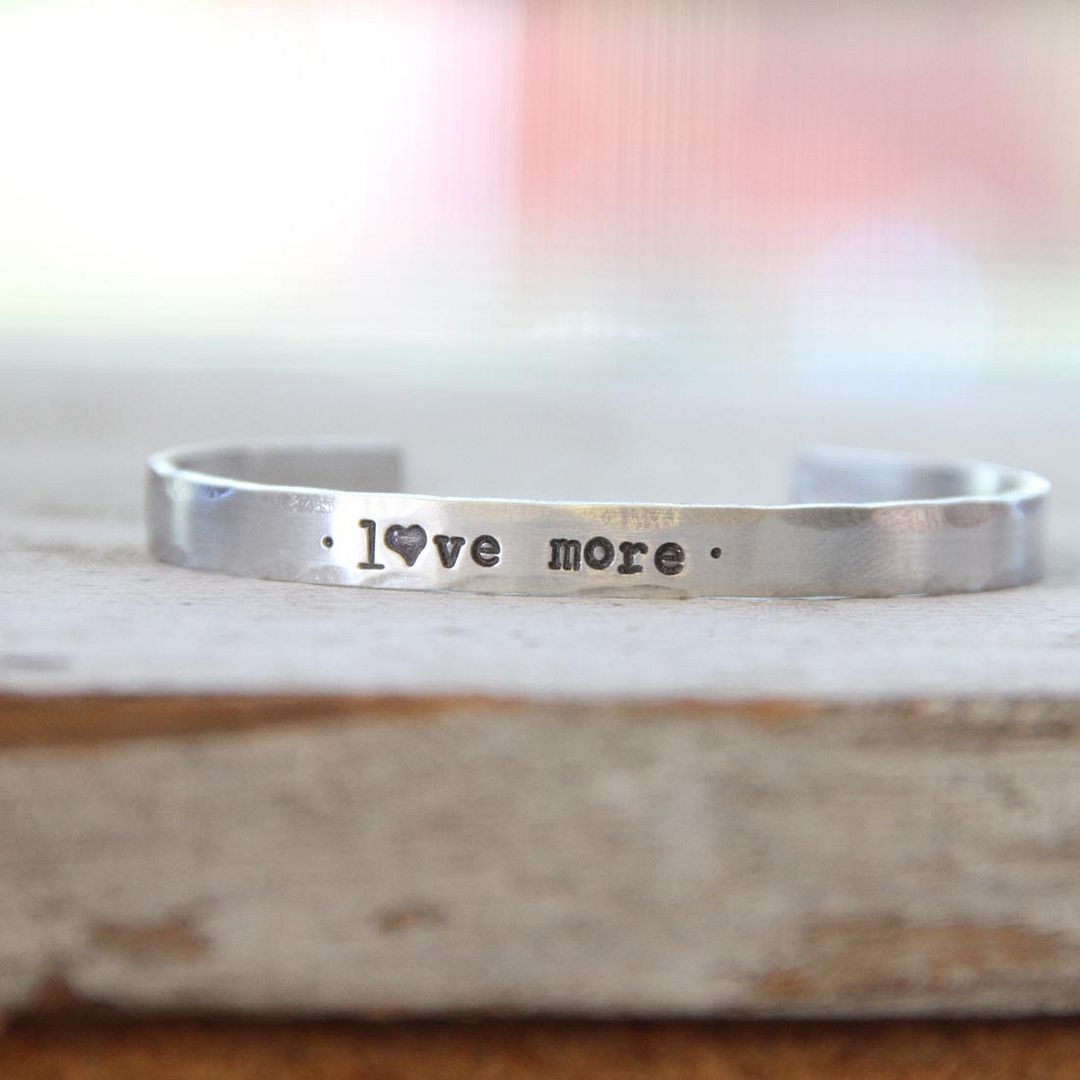 ---------

A personal note: Can I just be honest here?
Of course I can. It's my blog. I didn't want to do this.
I don't want to be the predictable "Oh, there's a disaster, let's see what The Rusted Chain is doing..." kind of company.
But I also know my life is not about me.
I've said many times, I don't do very many things well. But one thing I do well is make jewelry.
And that allows me to give in much bigger ways than I ever could on my own.

Yesterday I talked and texted with some of my assistants. "Is it too soon after Boston? I feel like we should do something but I just don't know."
I don't want the spotlight to be on US. It's not about The Rusted Chain. It's not about "ohhh, look at us, we're giving!! We're so charitable! notice us."
I was very worried about what people would think.
And I just felt like God was whispering, "Don't worry about what people think. Do what you know is right. The end."

It's absolutely not about us. It's not about me.
It's about giving more. It's about loving more. Sacrificing more.

We do a lot of giving quietly, privately.
But doing them publicly sometimes allows us to give in a much bigger way.