Over the weekend we had a surprise
40 year anniversary party.
We hosted it at our place, but my sister in law did all the planning and inviting.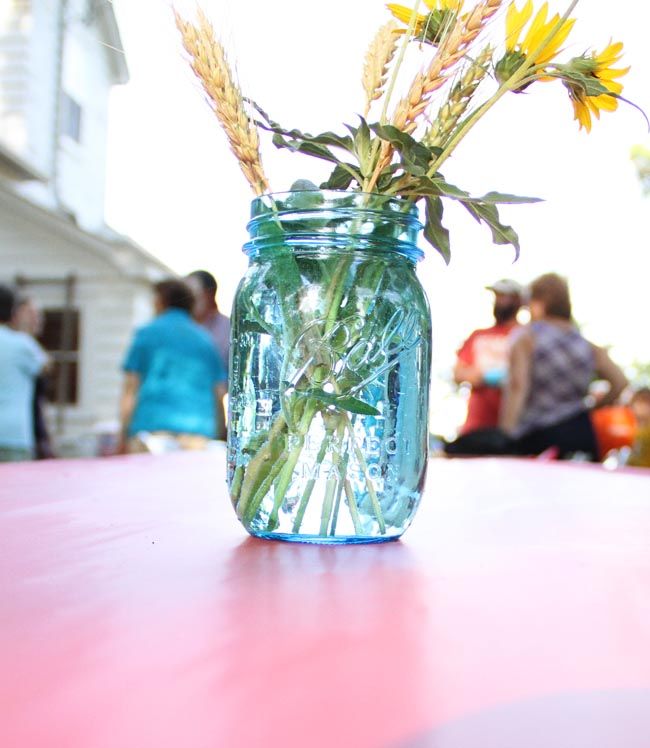 A basket for cards.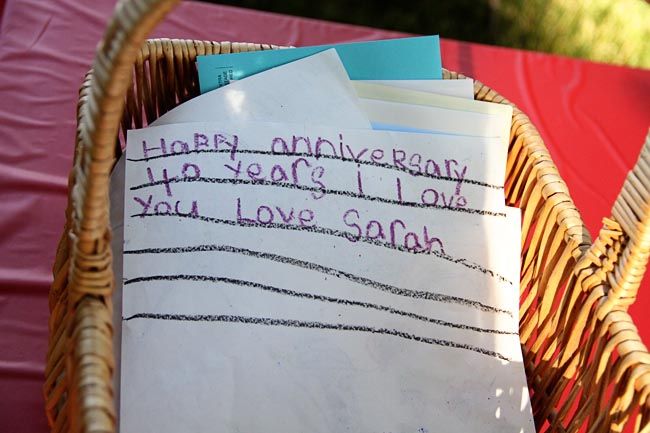 Just before the party started, I went up to the road and cut a bunch of wild sunflowers.
Then went to the wheat field and cut some stalks of wheat. Threw those into mason jars and we had sweet "Kansas" centerpieces!
I'm always curious what others serve at parties and gatherings.
We do things very casual.
We had sloppy joes, baked beans, The Man built a fire and grilled hot dogs, corn casserole, fresh veggies, "green fluff salad", chips, watermelon, several desserts, cake & ice cream, peach tea, lemonade, and water.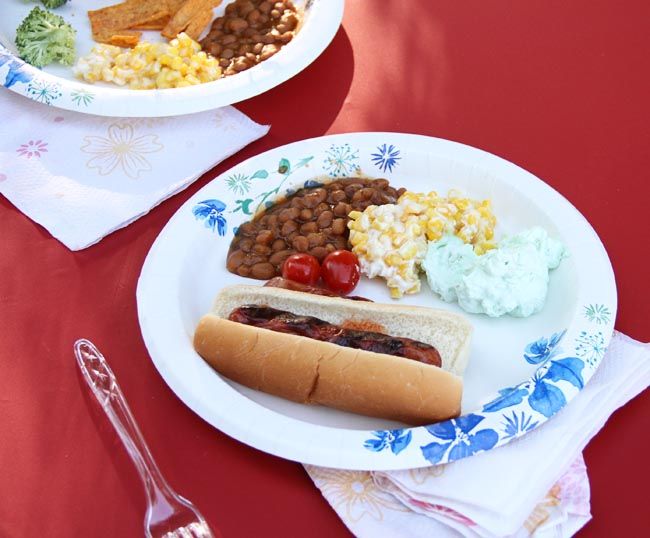 I think we ended up with just under 40 people.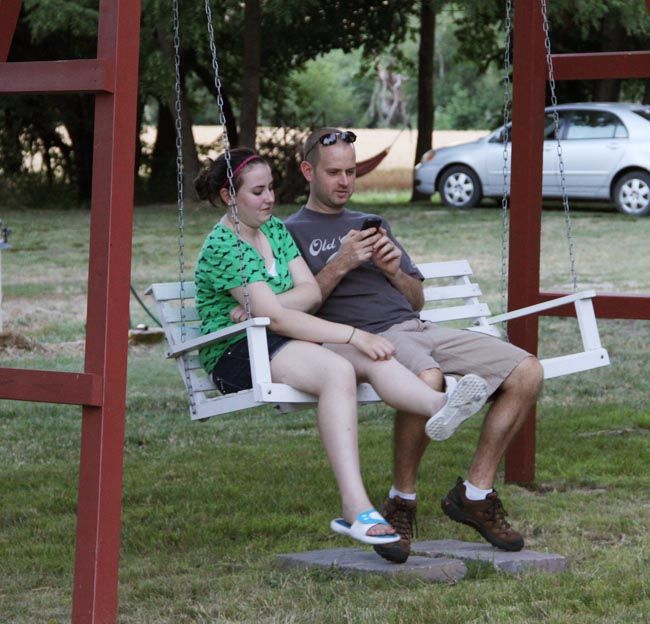 (this is a yard game called Washers.)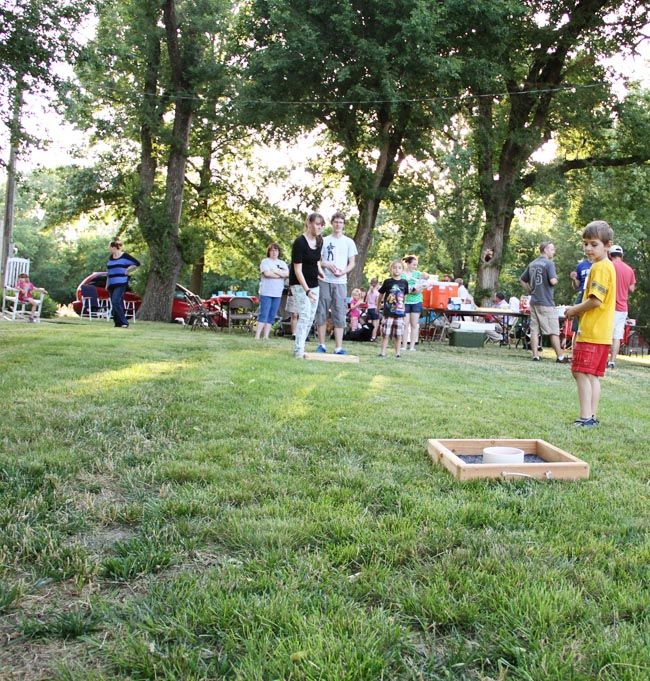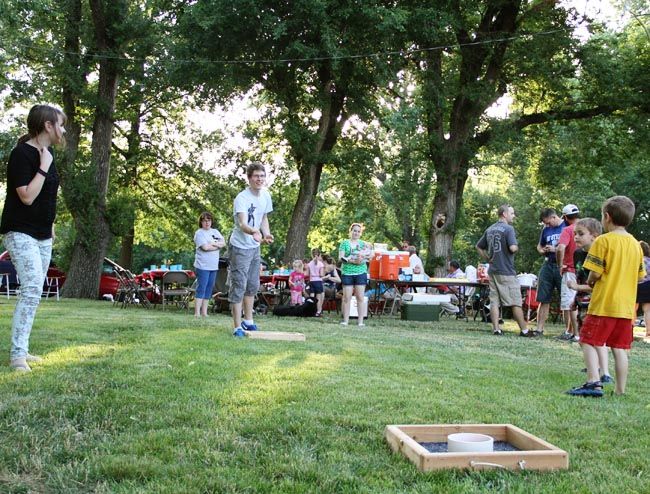 The anniversary couple.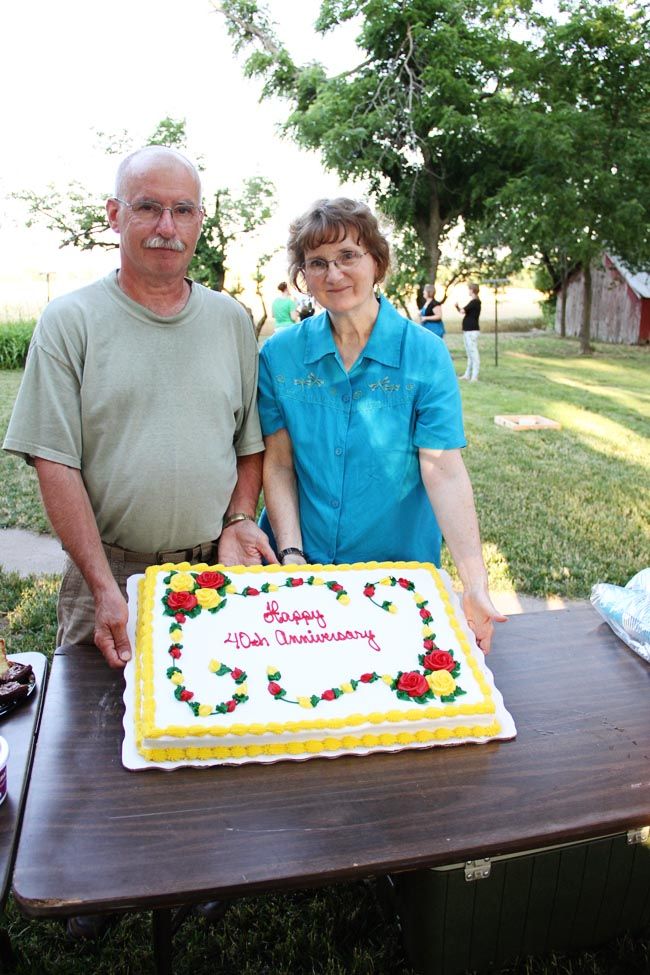 The anniversary couple and their kids.
The anniversary couple and their kids, with the kids' spouses and the grandkids!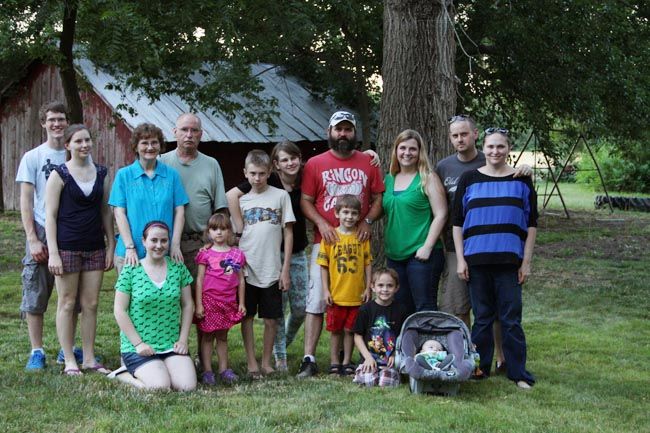 It was a sweet time with friends and family, celebrating on a perfect Kansas evening!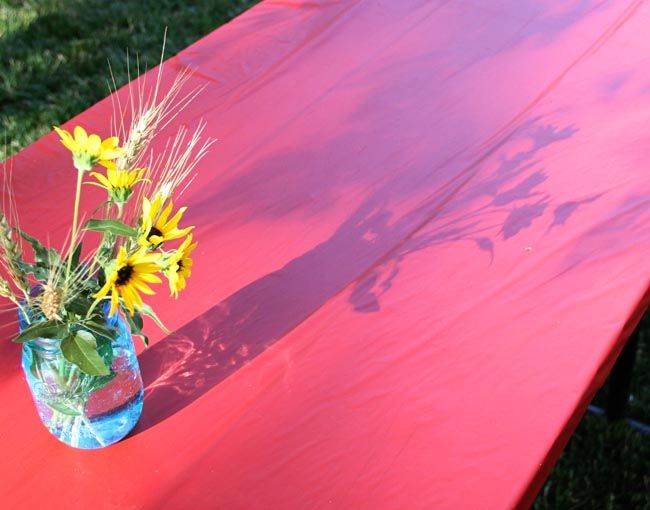 I love that we have a good location for parties.
It's just a short drive down dirt roads and there's lots of room for kids to run and play.
Grown ups sit around and chat.
It's just comfortable, casual, and relaxing.
Do you want to have a gathering here? Tell you what...You do all the planning, and we'll open up our home to you. Ha!
I stink at planning things.