In the Summer months, there's something magical that happens around here.
Wild flowers
begin popping up everywhere.
And I kind of think, there's nothing more beautiful than wild flowers.
The other day, The Girl and I went down our road and picked some.
I had
one red rose
in my yard so I added it to the mix.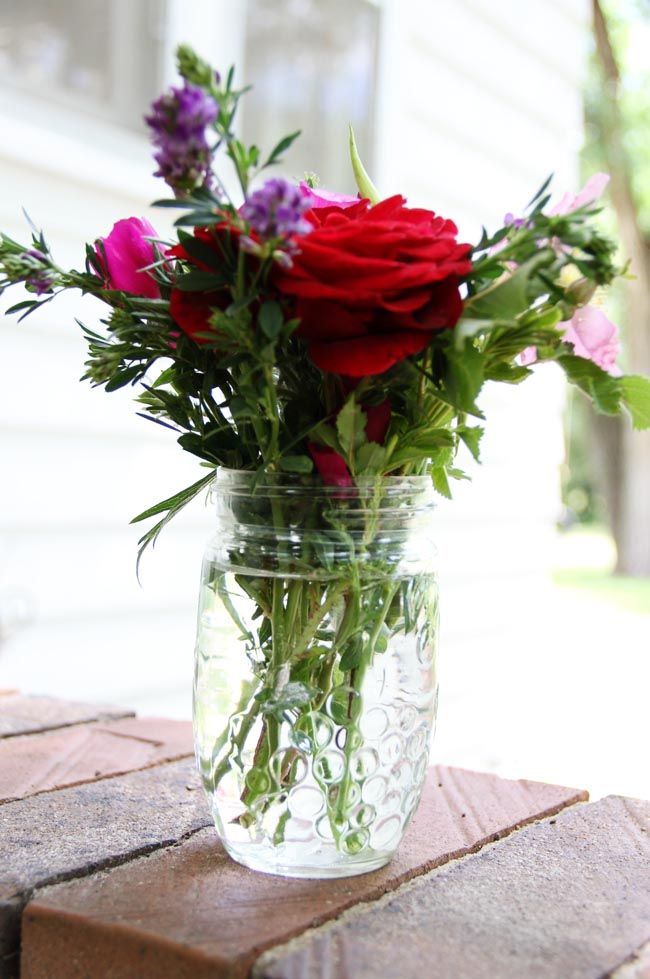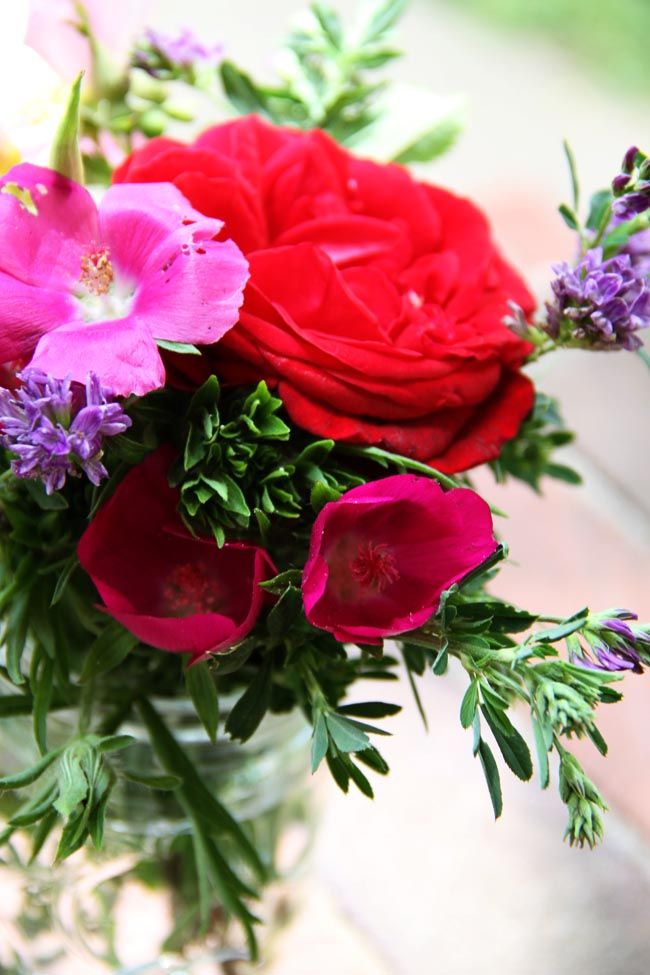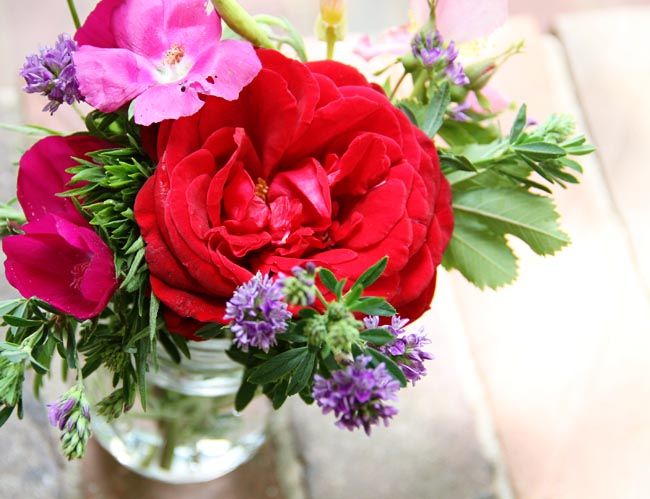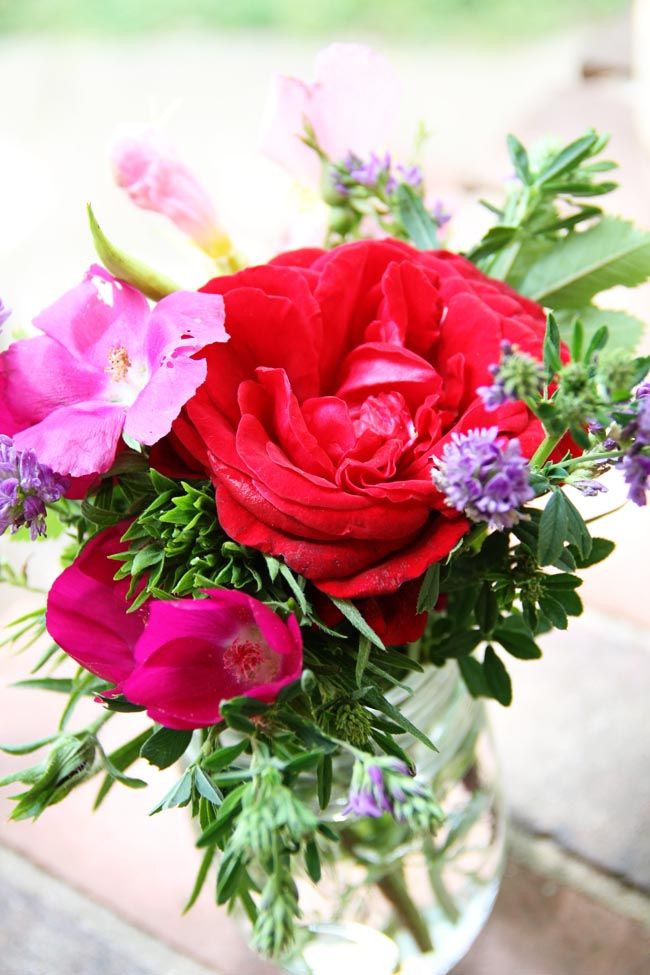 I separated out the red, blue, purple tones and gathered them in a clear jar. (above)
Then I put all the yellow, white, and green in a turquoise jar.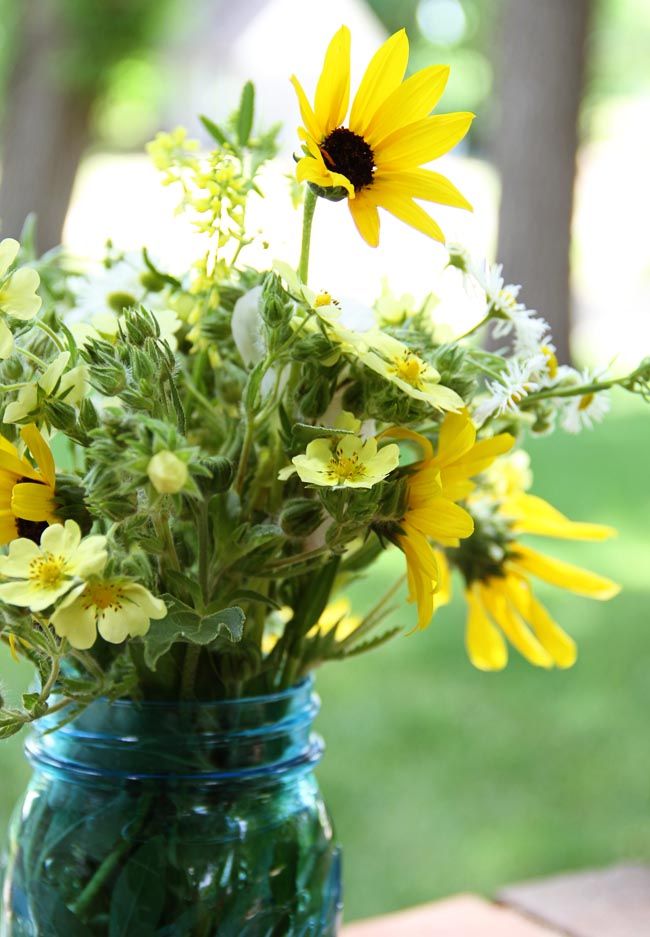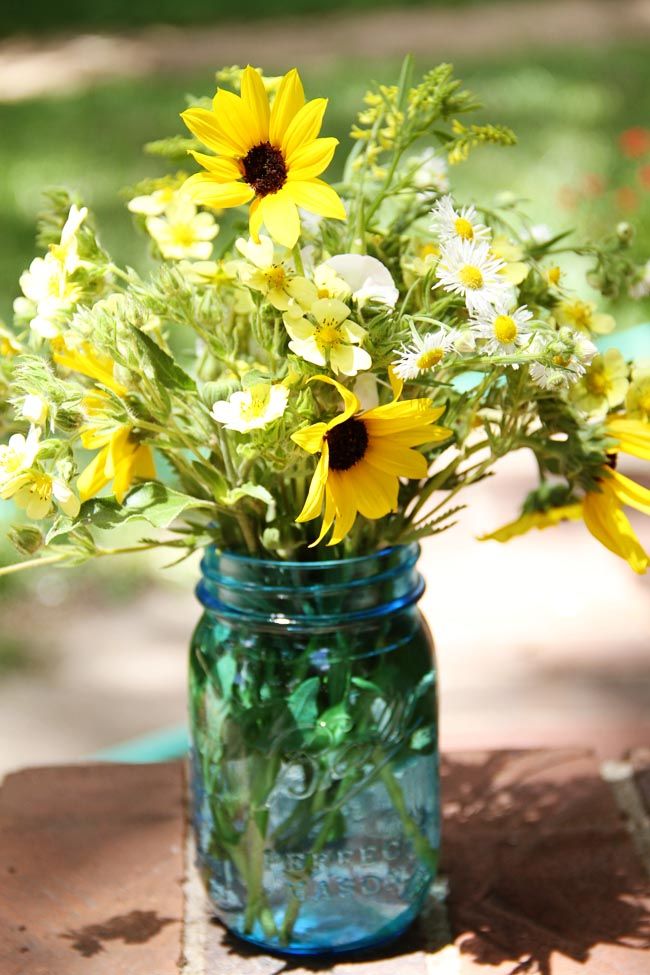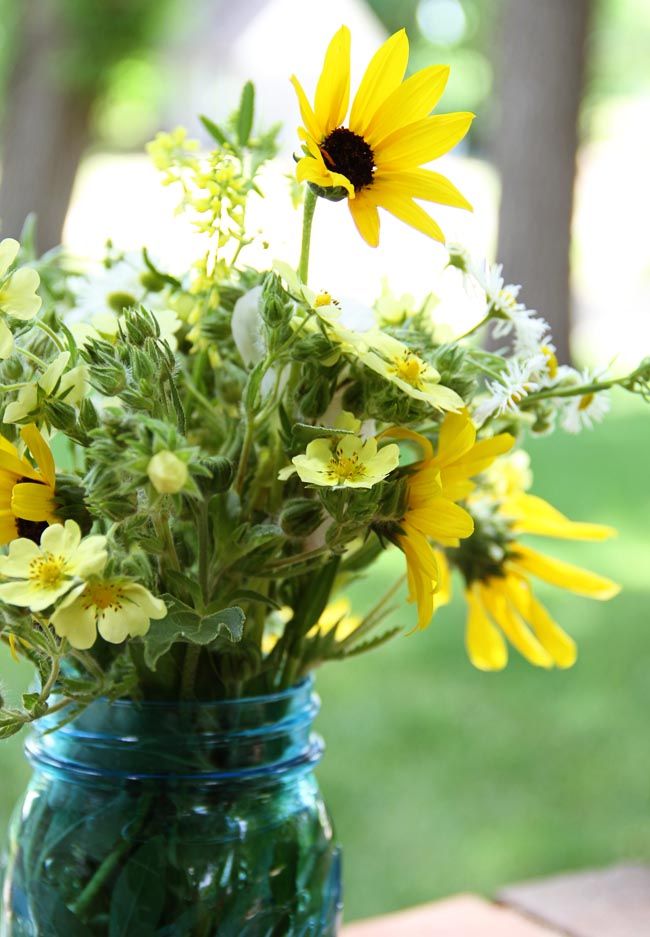 Teeny little heart shaped petals. God must have had so much fun creating.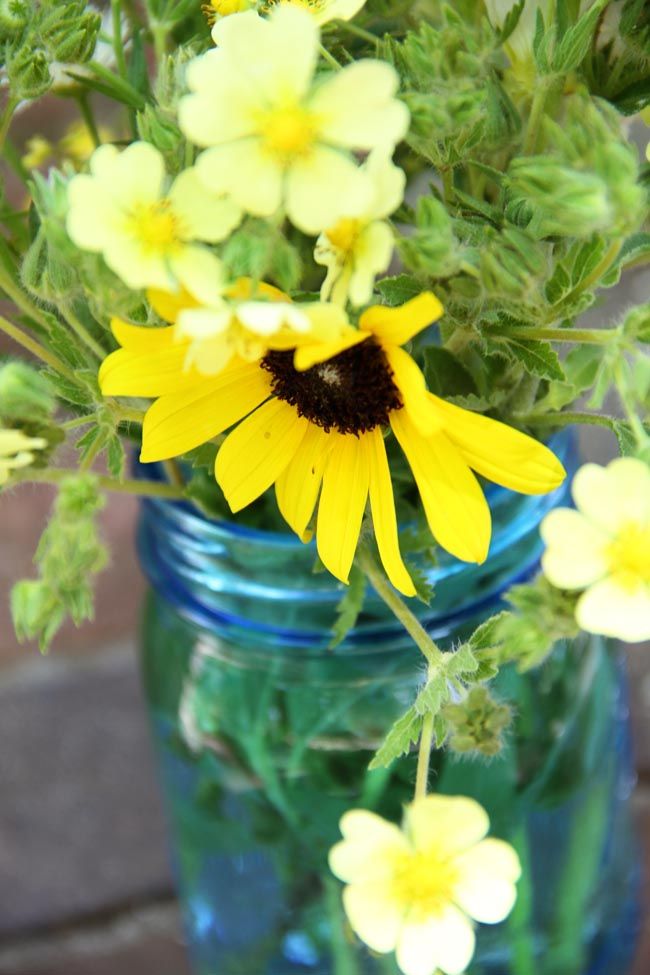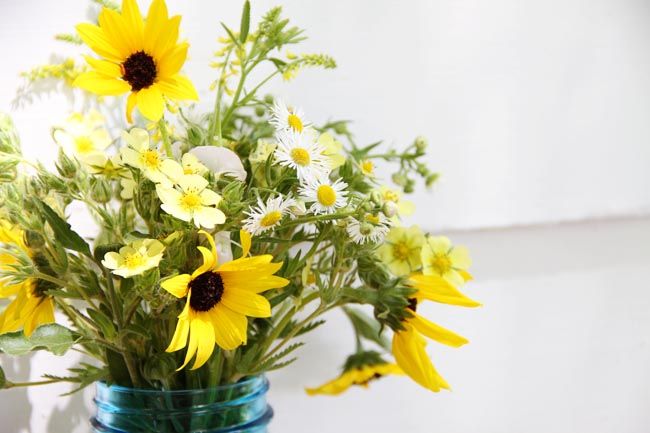 I can't decide which I like best, the reds or the yellows.
Right now there is a new field of Black Eyed Susans that's popped up next to us and it's begging to be photographed.
I just haven't had a chance!
I think during the Summer, I could just turn into a wildflower blogger.
Is there such a thing?
Maybe I have a new niche. Ha!