Back in February, I wrote
"2013 is the Year of The Book"
...
What I didn't tell you is that
I was writing
one!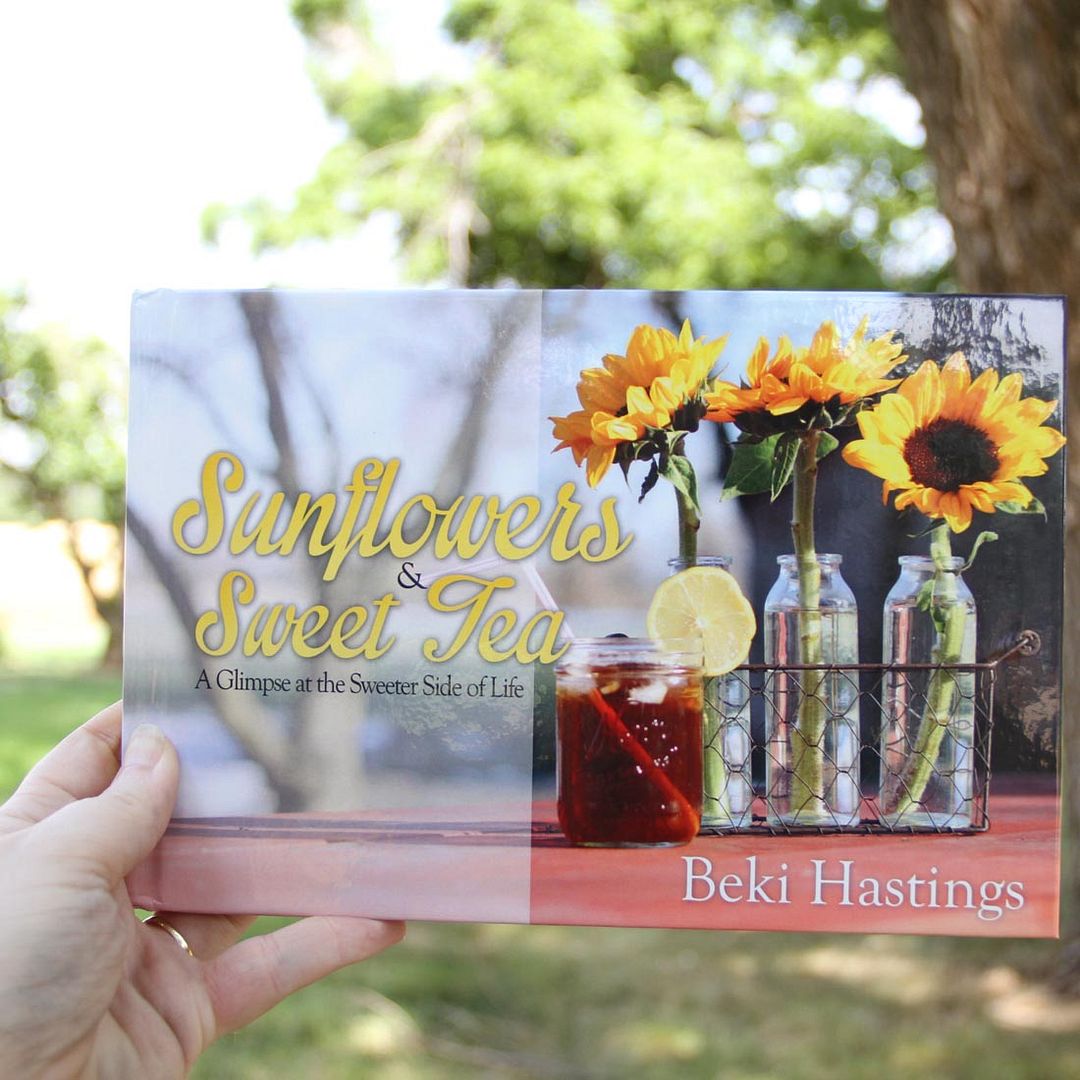 Sunflowers & Sweet Tea was a labor of love ... but aren't all books?
I have an entirely new respect for authors.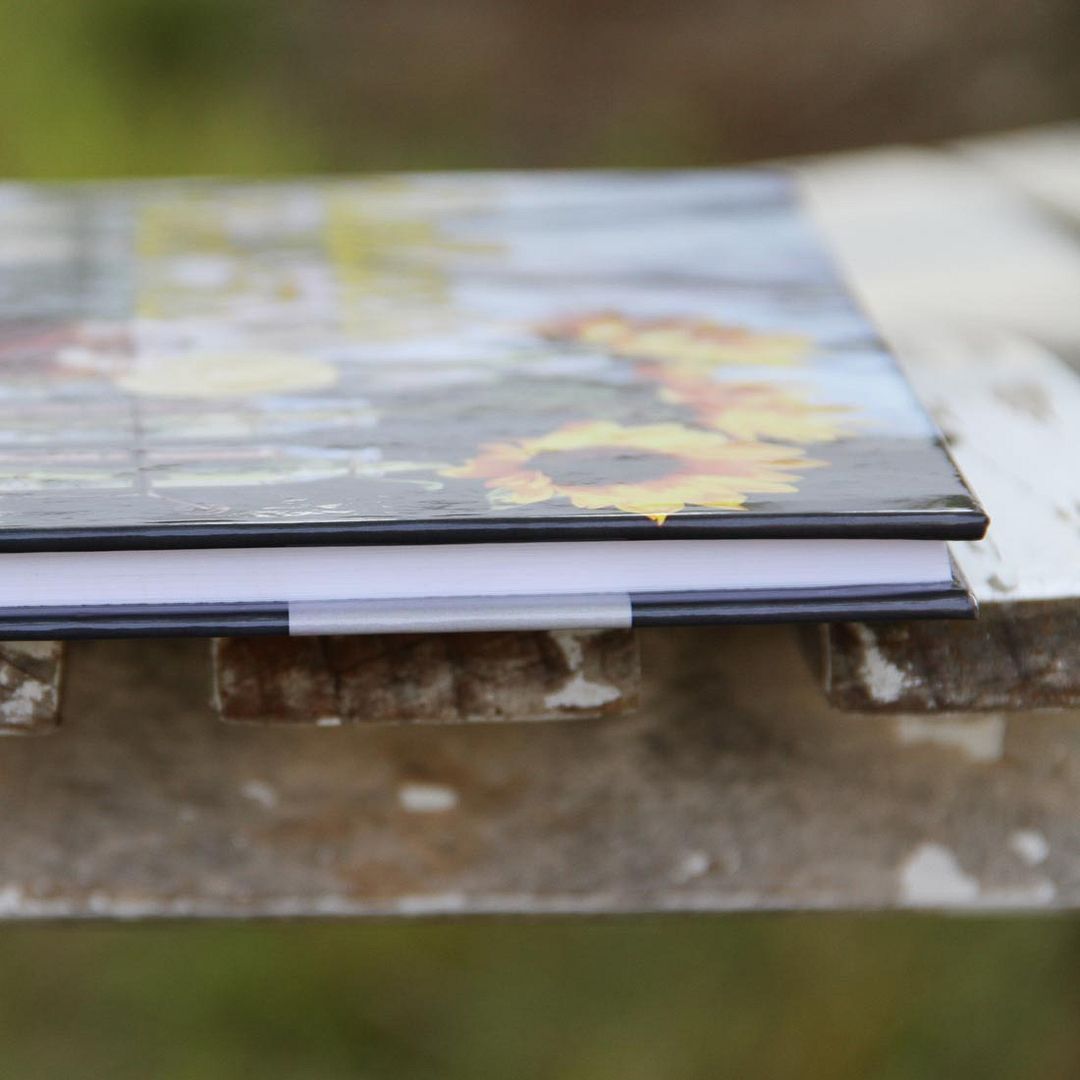 This is a
photo based coffee table book: A snapshot at rural Midwest life.
Each page contains inspirational words.
These are lessons I want to teach my children.
Lessons I want you to know.
Things you probably already know, but an encouraging reminder never hurts.
You can turn to any page on any given day and get something from it. It's meant to be slowly savored.
Pick it up when you need a smile.
I had so much help with it!
My assistants Shannon, Gina, and Erica gave input and listened to me talk endlessly about my insecurities.
Sweet
Debi Kennedy
was a genius with cover art.
Nancy Doud
edited like a machine and helped cure my obsession with commas. (Who, knew, I used, them, so much?!,)
My publisher endured numerous questions from me because I was in an entire new territory. And he didn't snicker a single time... out loud, at least.
The Man and my kids helped so much, giving me time alone at the computer, scouting new photos, helping me when I couldn't figure out formatting because I'm a computer dummy...
About the book:
"Sometimes the simple things are the most beautiful.
This truth seems to come fairly easy to Beki. In her photography, in the jewelry she creates, in her words and in her world. If you are willing to sit still for a moment, these lovely pages will make your day a little more beautiful too."
-
Nichole Nordeman
Recording artist, Author, Songwriter
"When I received Beki's book, I sent her an email and asked where the photo and quote credits were listed. When she replied that she took all the photos and wrote all the quotes, I was so impressed. You will be, too. But, even more so, you will be inspired. This is a book to ponder slowly and allow it to seep deep into your soul. You will be changed…for good."
-
Lisa Whelchel
Mom, Actress, Author, Speaker
"Just a few pages in, it becomes evident that Beki has poured her heart, soul, and talent into this collection of beautiful photos and sweet words. She cleverly matches her peaceful, rural images with just the right sentiment for that particular scene, whether it's a bouquet of vibrant wildflowers or a bright red barn on a snowy afternoon. This is definitely a book you'll want to sit down and savor with a cup of tea or coffee---preferably on those days when you're feeling harried and hectic and in need of a quick dose of peace. It's the closest thing to a hug that any book could give!"
-
Ree Drummond
The Pioneer Woman
You can grab a copy of
Sunflowers & Sweet Tea here
.
But wait! There's more! (ha...) .. the first 100 copies will get a free gift sent along with the book!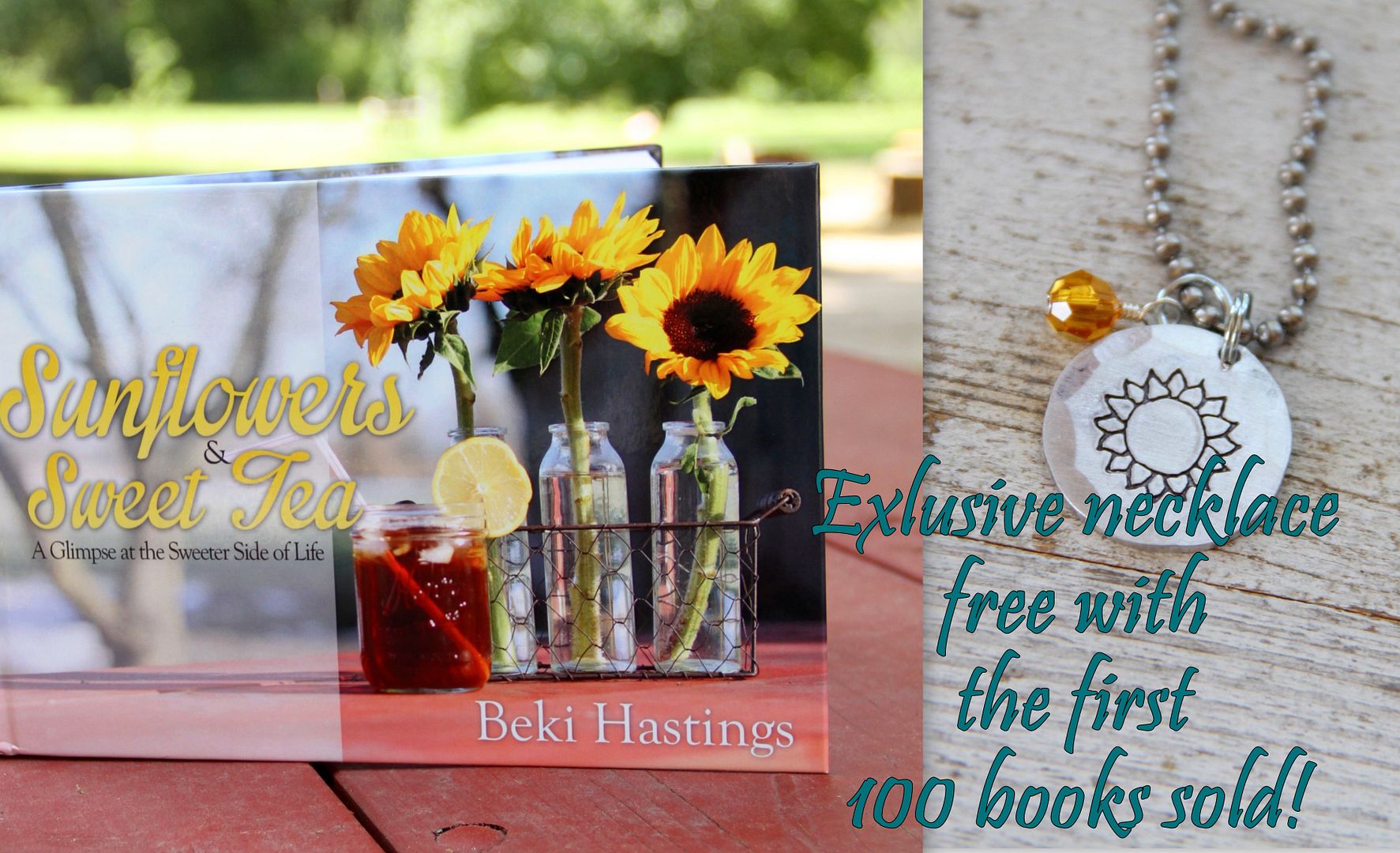 I'm scared and excited to hit "publish" on this...
But I'm also so blessed and humbled by the doors God has opened for me.