Our Summer so far has been non-stop busy!
We still have some big projects in the works that I can't wait to tell you about.
But Friday, I decided we were just going to slow down. Take it easy. At least for a day.
I was going to take the kids out to lunch in town but then The Man texted me to tell me it was the community picnic day at the park.
Our bank hosts a big picnic each year. You gotta love small town America!
So we went there and got free lunch, visited with lots of friends, and the kids got balloons, sno-cones, and played in the bounce houses.
Later I took them out for cupcakes, at a local cupcake shop.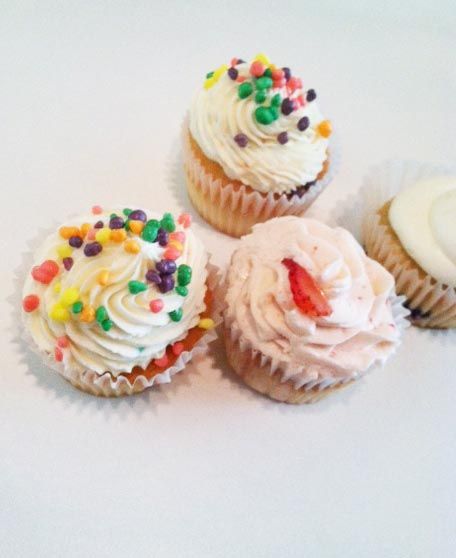 Then I surprised them by taking them to Monsters University.
We go to the movies about once a year so it's a big deal for us!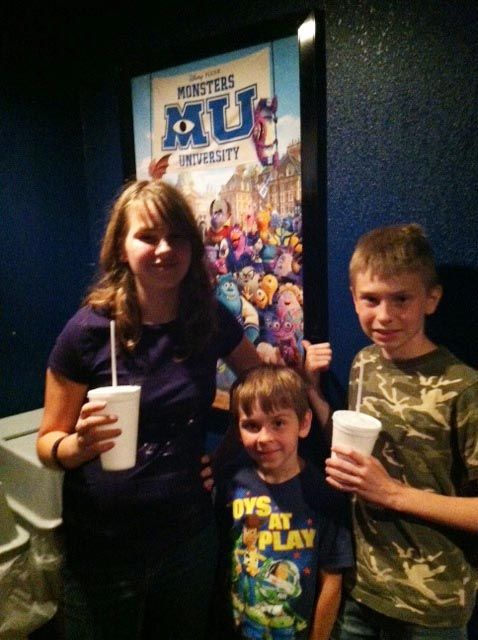 We came home, sliced and salted our first yellow tomato of the year.
Oh yum.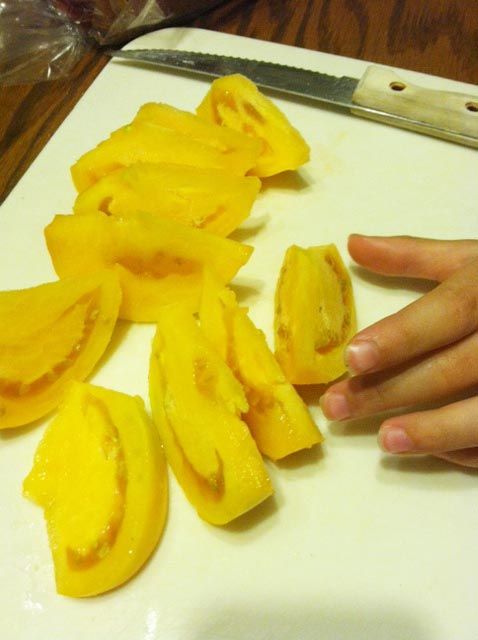 And my first sunflower popped open that same day.
I love being driven and achieving my goals. I love working hard. I love challenge.
But I also love slowing down sometimes and just enjoying little things like a free lunch, a yellow garden tomato, or an open sunflower.
What did you do over the weekend?