For the past few days it's rained. And rained. And rained.
The ground has been saturated. And yesterday we got another 5.5 inches.
So it flooded.
When there was a brief break in the rain, we decided to go out and play in it...
like any good hillbillies would do.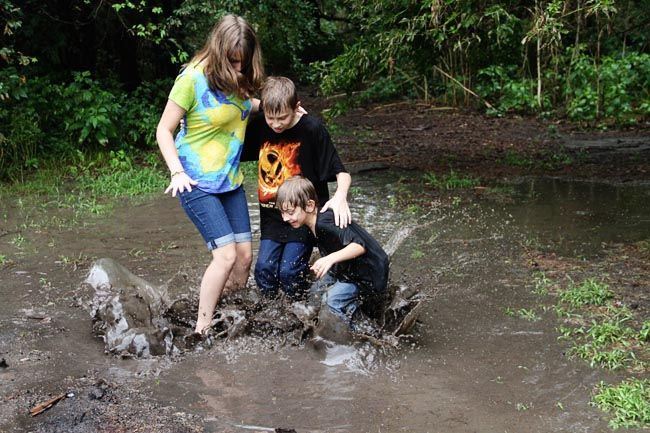 The Man and I drove around for a bit.
Every road around us was covered in deep water and impassible.
Isn't our grass pretty?
The creek was all the way up to the barn, which has only happened one other time.
Our basement flooded, which has also only happened once.
So we're sloppy. And stinky. And sticky. And muddy.
But happy! Hopefully it will begin to dry out today and tomorrow.
The Baby sings, "Rain makes corn... corn makes biscuits..."