This week is about a photo journey through our barn.
Please be sure to check yesterday's post, and check back throughout the week!
Oh dear... This is what we've been working on for the past several months.
Every outside board was painstakingly taken off, one by one. Each nail removed by hand. This process took forrrrrever.
The inside wood, unfortunately, was all rotted.
I wanted that hayloft door, and I wanted it bad. Our men had to work hard to get it!
It was a stubborn old thing.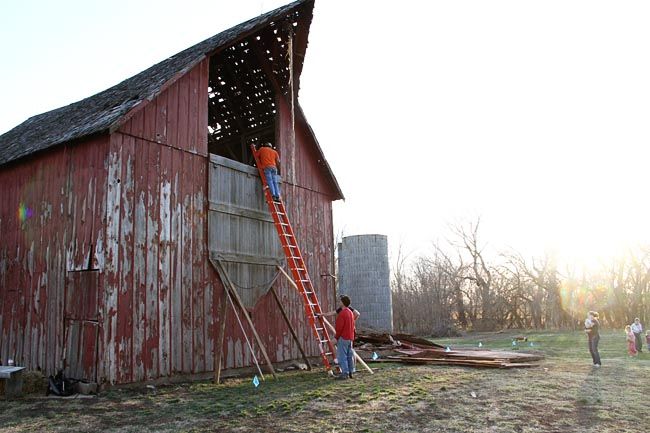 Tearing down a barn is hard work for an 11 year old boy!
Lilo was pretty good at overseeing things.
There was messy broken concrete underneath part of the barn that needed removed.
The rest of it was a dirt floor.
Now you HAVE to check back tomorrow!! It's getting good!