This week we're going on a journey through our barn process.
Be sure to see the previous posts by clicking the big banner at the top of the page.
Old barn: gone.
New barn: started.
We had a whole new concrete slab poured. A fresh start.
I'm a big believer in making
old things work for your lifestyle
. I don't want antiques in my home if they're ugly. But if I can paint them and
make them work
for current times, I'll do it!
And as much as I looooved old barn,
it wasn't working for us.
It was dangerous.
We salvaged as much barn wood as possible and started fresh with
something that will work for us
for many years to come!
We ordered rough cut pine from
Amish craftsmen in Ohio
and had it shipped in.
Oh my heck... it's absolutely beautiful!
Big huge chunky wood.
We wanted a big solid wood barn. Something you don't see much of these days.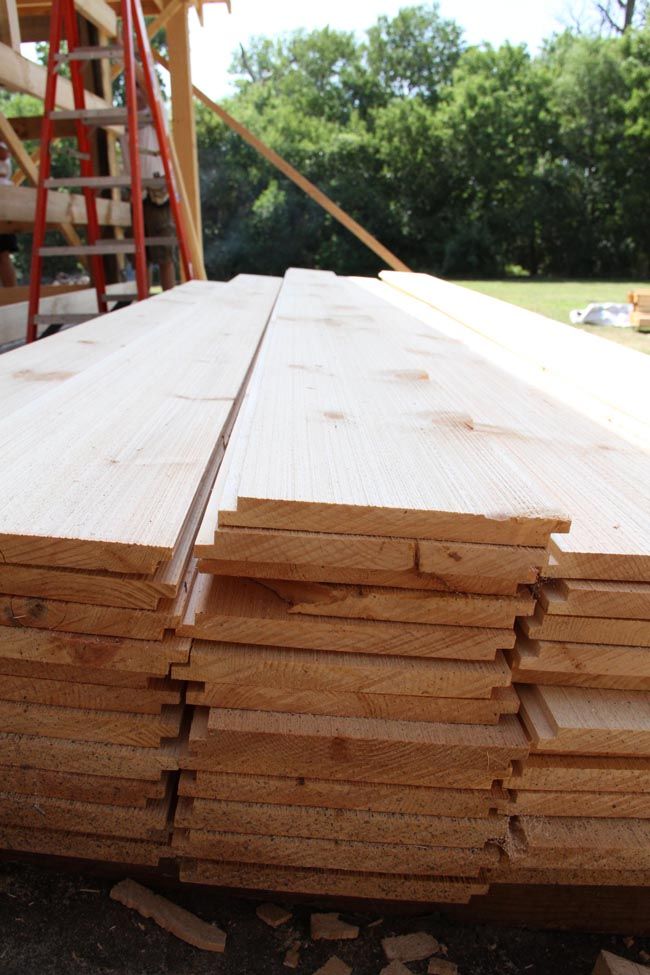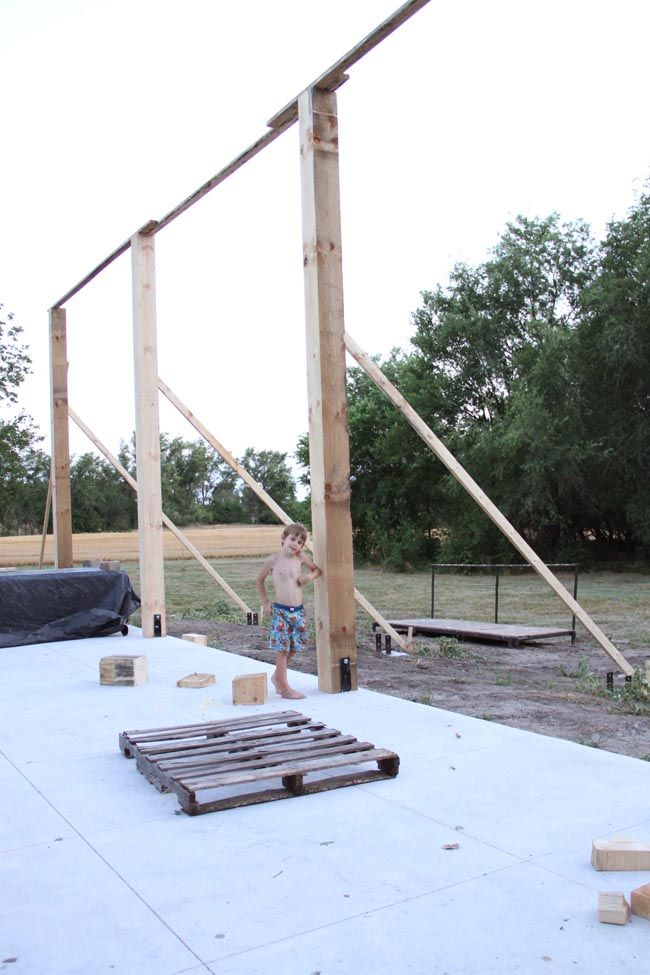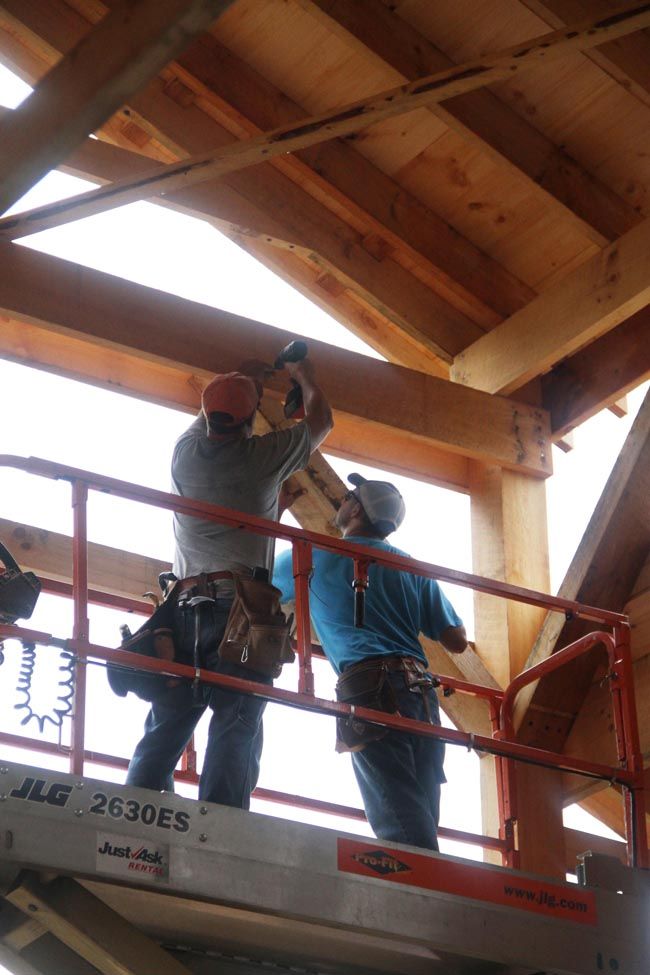 Our building crew was so great!
They worked in extreme heat, extreme humidity, and thanks to this crazy Kansas summer, they worked through lightning, thunder, and flooding.
If you had asked me a few months ago what "eight by eight" meant, I'd have had no idea.
Now, I know. And trust me, it's a very good thing.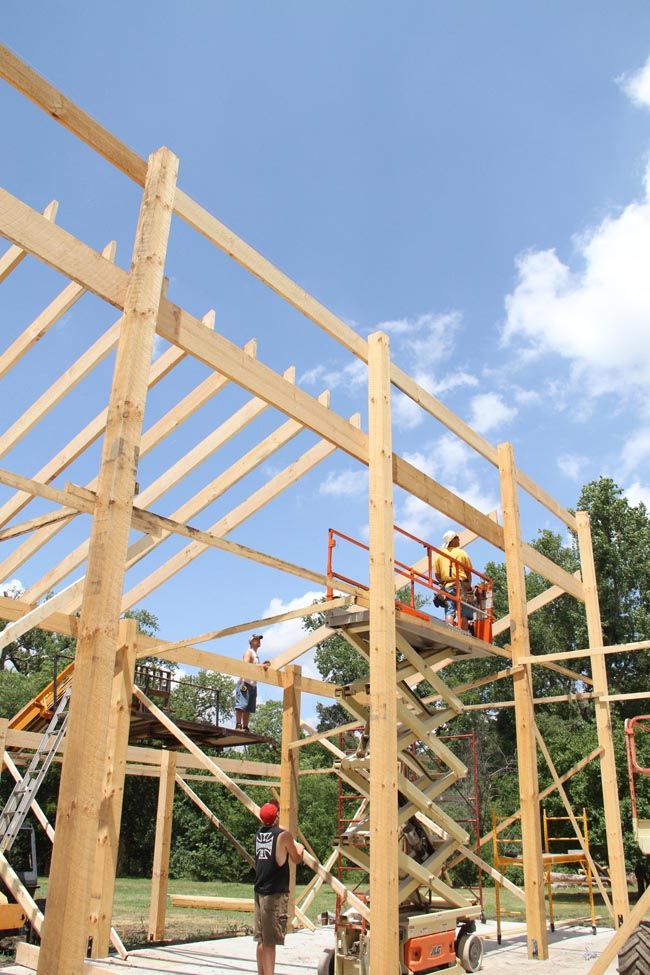 This, apparently, was "green day". I teased them that they all coordinated nicely.
I tried to take lemonade, fresh iced tea, and homemade cookies out to them as often as possible.
They worked so hard!
You have just
GOT to come back tomorrow!