If you missed last week, we built a new barn! (not just last week... the project has been going on for months. But it was blogged last week. And today. And there is still more to show in the coming weeks & months.)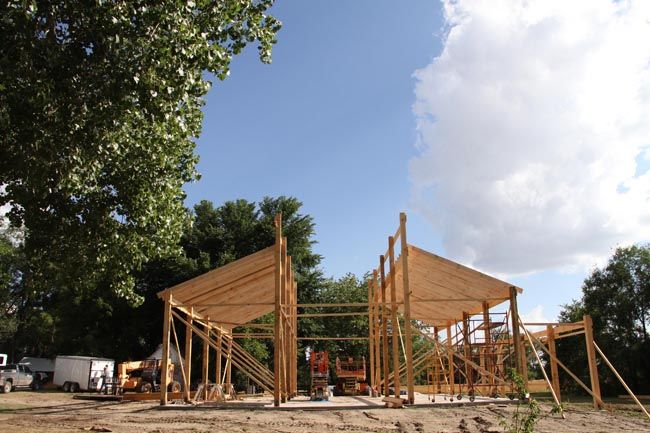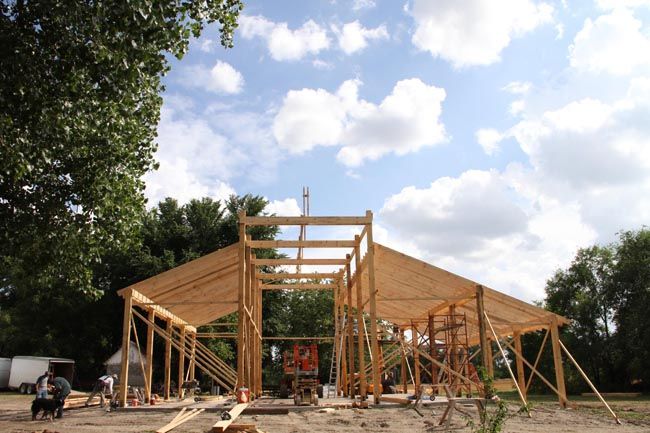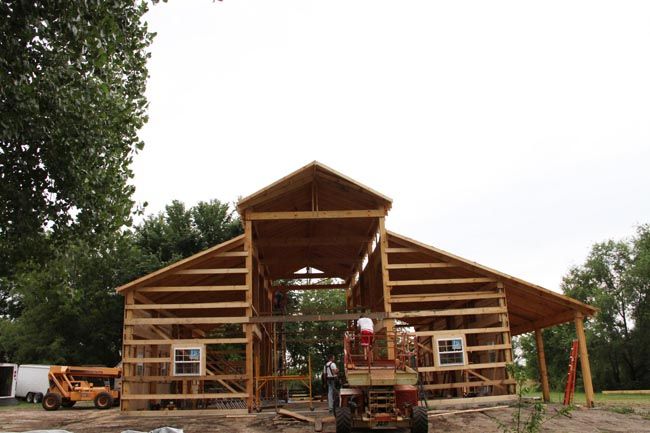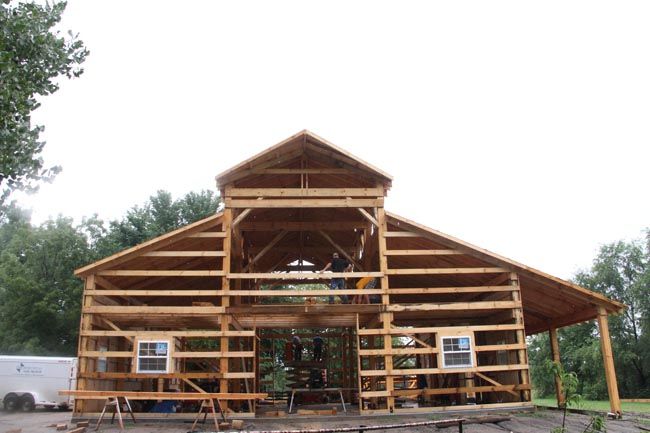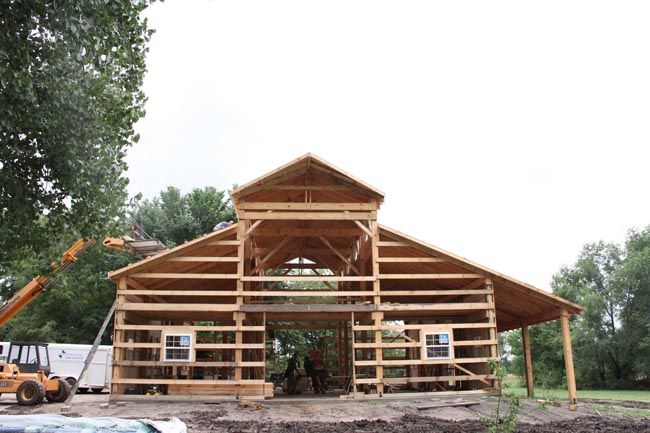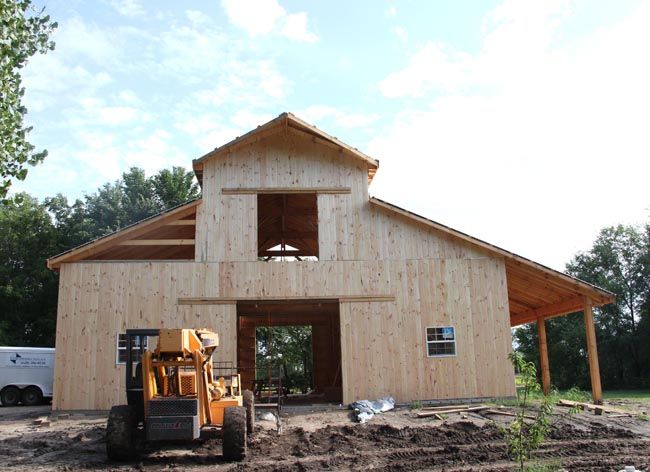 Some of the questions I've been hearing:
Why did you tear down the old barn?
We debated it. We really did. It was falling down and dangerous. We looked into having it repaired. But for the cost of repairing it, we could have a new structure built that would fit today's needs much better.
What did you do with the wood from the old barn?
Salvaged all that was not rotten. We have stacks and stacks of old barn wood right now!
Some of it will be used as decor in the new barn. I'll show you that as it goes up.
Why did you go with a solid wood barn?
These days, most people don't build wood barns anymore. They do metal, and for good reason.
Metal is much more affordable and withstands all the weather elements. It doesn't expand and contract with heat and cold. It can tolerate moisture better than wood. It doesn't need repainted every few years.
But most people who build a barn have a purpose for it - livestock, farm equipment, storage, etc.
We have no livestock. We're not a working farm anymore.
We wanted a structure that stayed true to traditional farming roots (a wood barn) but would be more aesthetically pleasing than a metal barn.
Does this barn really have bathrooms?
Yes. Well, it will. They're going in. The inside of the barn is still a work in progress.
Bathrooms are being installed, along with a full kitchen.
I think we should have parties there, don't you?! Slumber parties! Anyone want to come sleep in the hayloft?
Did you work with a builder on this?
Yes. Voth Construction, a local building company. (their website is being built so I'll update this to a link when it's ready.)
How long did it take?
We started tearing down the old barn in early Spring.
The actual construction on the new barn started in the middle of July. The guys worked every weekday through storms, floods, and brutal heat. So it's really only taken weeks to get the structure up!
I'm so glad you guys have loved it as much as I do!
We've heard just amazing feedback so far. It's been a hard secret to keep!
Thank you for sharing in our joy! It's been an exciting phase of our lives.