Whoa!
The Girl and I had something similar to these in a restaurant recently and we both loved them.
I decided to come home and try to recreate the recipe.
And I think we got it!
They are Cookies and Cream cookies, crushed up and baked inside other cookies.
2 1/4 cups flour
1 tsp baking soda
1/2 tsp salt
1 cup (2 sticks) butter
3/4 cup sugar
3/4 cup packed brown sugar
1 tsp vanilla
2 eggs
15-20 broken Cookies and Cream cookies (We've tried several methods and they seem to work best if broken with hands, rather than in a blender or food processor. You want big chunks, not fine crumbs.)
1. Heat oven to 375.
2. Cream together sugars and softened butter. Add eggs and vanilla. Stir in dry ingredients until well mixed. Add cookie chunks and stir.
3. Drop by rounded teaspoons onto cookie sheet.
Bake 8-10 minutes or until lightly golden.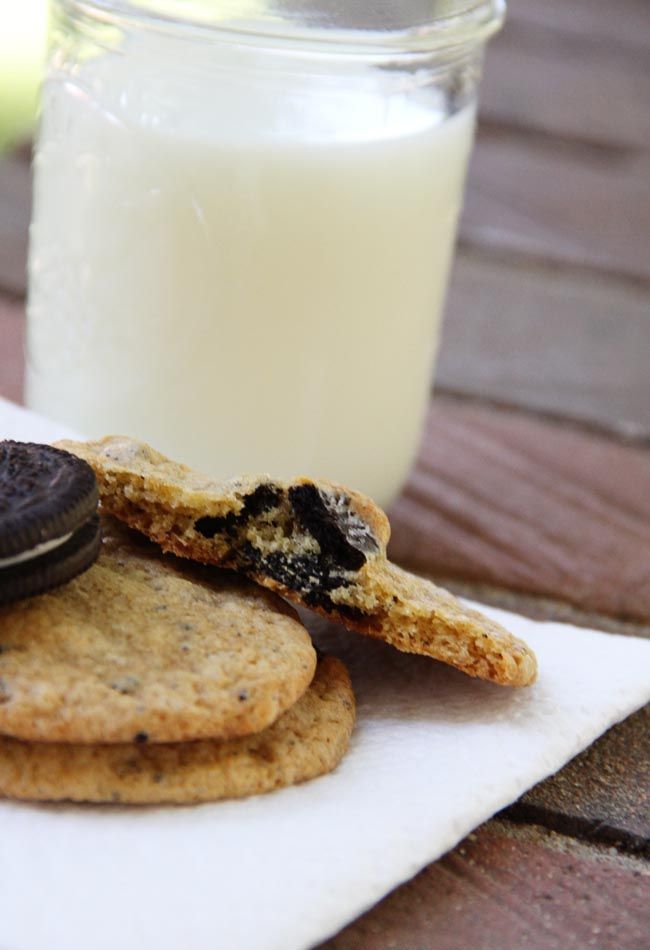 If you need cookies for your kid's class, a bake sale, or the upcoming holidays, these are a great unusual alternative!
We hope you love them as much as we do.