Over the weekend, The Girl and I went out and picked some wild sunflowers.
They pop up everywhere in Kansas in late Summer.
I plopped a few in a pretty bottle and put them in different spots to help show you the inside of the Barn, which you haven't seen much of yet!
This is the hayloft rail, which overlooks the main floor.
More hayloft rail, and you can see the upper windows better here.
This is the landing of the stairs that lead to the hayloft.
From the hayloft, looking down the center of the Barn.
One of the side walls.
Standing on a stair, looking up toward the big hayloft doors that slide open.
One of the sets of big sliding doors on the main floor.
Looking down the center of the Barn again.
The landing of the stairs leading to the hayloft. This is a great spot for a photographer to look down and see everything!
(The floor is still covered with saws, nail guns, and tools, so I didn't shoot that...)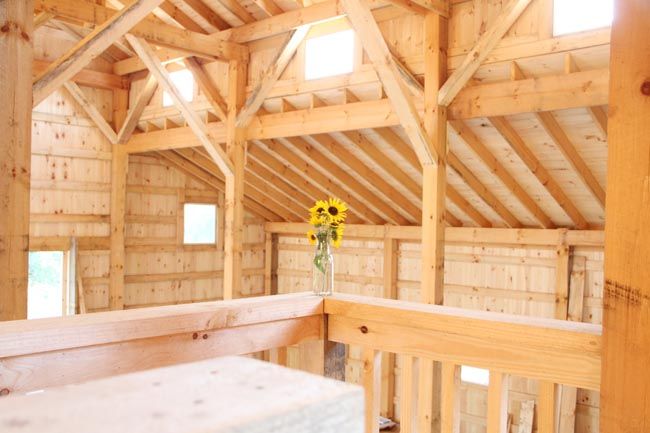 One last view of the upper windows and the hayloft rail.
It's looking so good!
We worked on a BIG project inside the Barn over the weekend... hopefully I can photograph that to show you soon.
I also wish I could share the smell with you.... It smells amazing in there!