The winner of The Pioneer Woman's Holiday cookbook AND a custom ornament from The Rusted Chain is:
Jenn @Treasuring Lifes Blessings who said...
"I love making my grandma's Tea Ring!"
Jenn, please email therustedchaininfo@yahoo.com and we'll get you set up!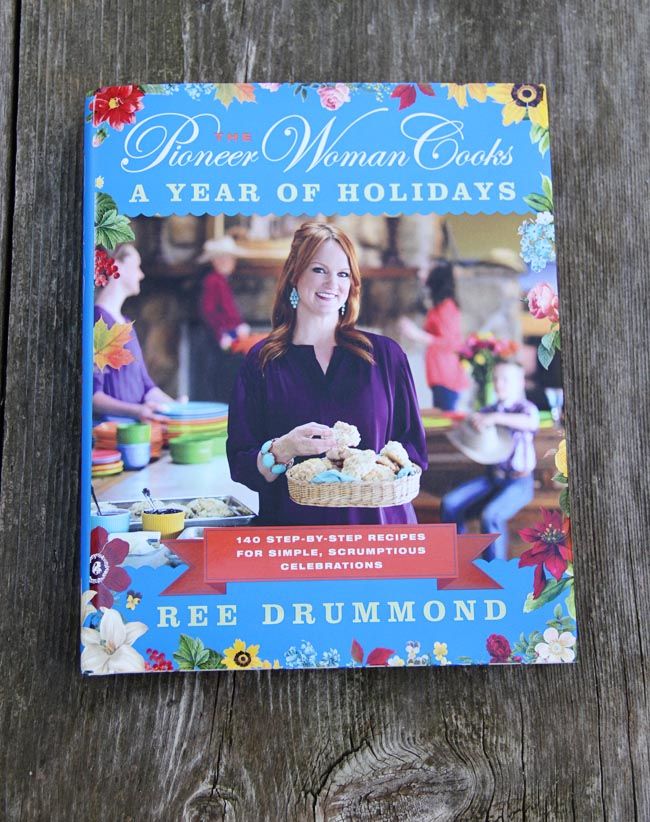 I was going to draw a winner of the giveaway on Friday. And literally
just
as I was headed to do it, my phone buzzed... a text from Ree saying she'd just mentioned the giveaway on her Facebook page.
So then I knew I
had to wait
a bit! Or I'd have thousands of upset people trying to enter a closed giveaway.
I'd just do it later in the day on Friday, I thought.
Then Friday became non-stop errands. I never made it back home.
"Oh well, I'll just do it Saturday", I thought.
But Friday night we were at a friend's house for a Halloween party...
You should know that I can't see at night. I have horrible night vision.
I also had about four pounds of glitter and false eyelashes on each eye.
As we were leaving, I didn't see the uneven sidewalk, but my foot found it. I slowly rolled off my high heel, gracefully crumbled to the ground and let out a soft wimper.
(It may have looked and sounded different from The Man's perspective, but I'm pretty sure this is how it happened.)
He asked me if it was broken. And through my "soft wimpers" I said I thought it was just a bad sprain.
I took off my shoes and did my most graceful Frankenstein walk, dragging one foot behind me, to get in our truck.
I "softly wimpered" all the way home. When I got inside I could see the colors. Oh, it was some lovely shades of blue and purple!
I ended up laying around all weekend with the foot elevated, icing it as needed, gracefully Frankenstein walking through the house when I needed a restroom or food break.
The Boy turned on the movie Up for me, because he knows I love it.
The Girl made me a sandwich for lunch.
The Baby laughed at my walk. Whatever...
I took several naps. Caught up on all my dvr'd episodes of What Not To Wear.
So, all that to say, I'm sorry for the delayed winner announcement!
And if you see me out and about this week, please just assume my interesting Frankenstein walk is in the spirit of Halloween.