Recently we had rock poured for the drive near the Barn.
It needed smoothed out... so The Man and I spent an entire afternoon with rakes and shovels, sweating buckets, moving rock.
After nearly dying, I told him I better stay clean and not commit any crimes because I am clearly not cut out to work on the chain gang. The work was brutal.
So The Man being a man, decided to put some redneck ingenuity to work.
A four wheeler with a piece of metal grate behind it.
But that wasn't quite enough... so he added an old wood pallet to the top.
That still wasn't quite enough to smooth out the rock. So he added a 6 year old.
But that was a little bumpy for The Baby. So they added a yoga mat for padding.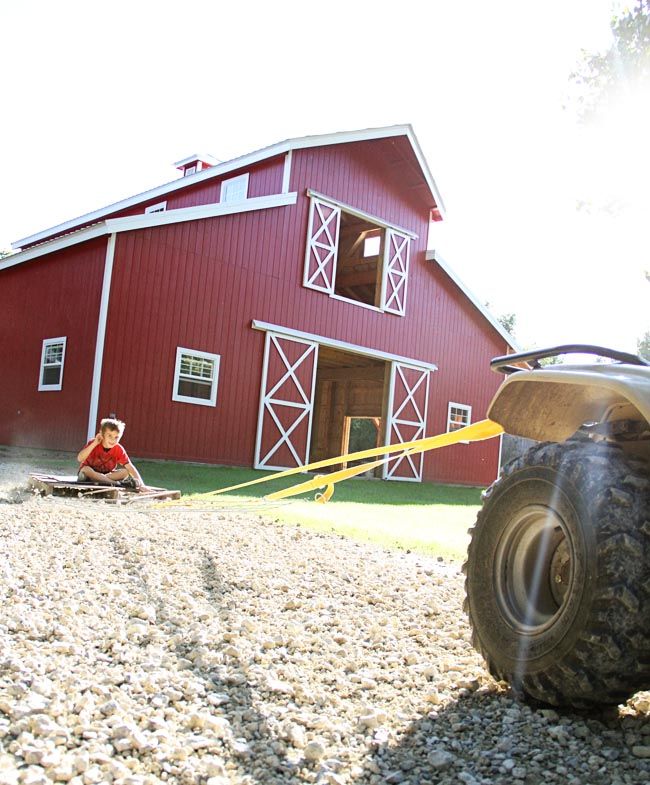 And that? Was jusssst right.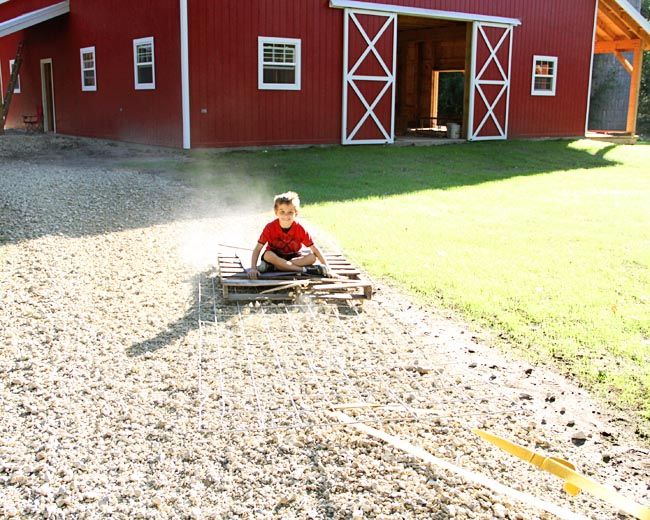 Redneck work at it's finest!