I am a lot of things: wife, mom, sister, daughter, friend, stubborn, tender, dreamer, fierce, entrepreneur.
I embrace all the things that make me, but at the bottom of it all, I'm just a girl.
And I love the power and strength that comes with femininity.
So this week, I'm going all girly on you, talking about beauty products.
Day 5 is lipstick.
A quick story: My sister and I always go Black Friday shopping in November. This past year, before we went into the mall at midnight or so, she told me to put on her lipstick.
She's bossy like that. And we're sisters so I don't mind her germs. And she's stylish, so I trust her taste.
I grabbed the lip pencil thing from her in the car, swiped it on, and away we went.
We shopped, ate, drank coffee, laughed, talked... then went home and went to bed.
When I woke up the next morning, I grabbed my phone and took a selfie of my "shopping hangover".
My lipstick hadn't budged! One person even commented, "This looks like a Revlon ad."
And I guess it was, without me even knowing it.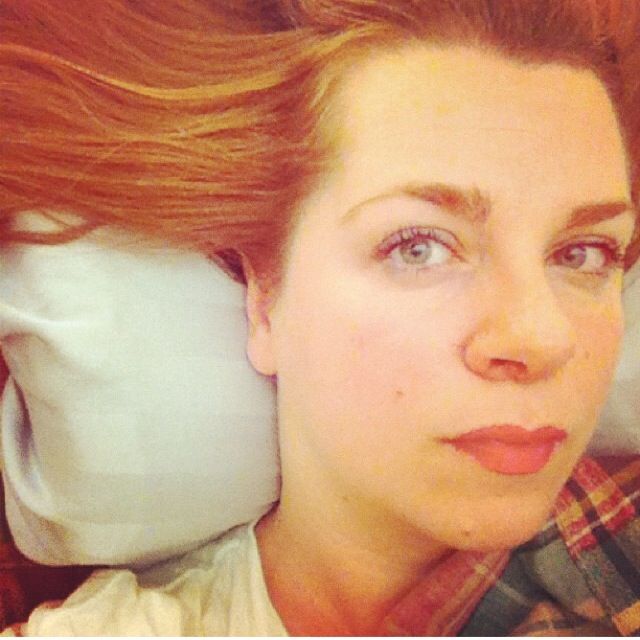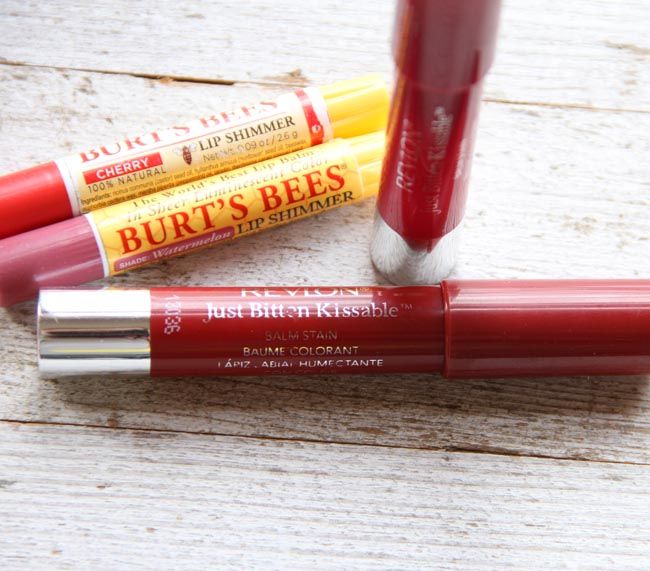 Revlon Just Bitten Lip Stain is what I'd used. Since then, I've bought several more of them.
They're smooth and creamy, like a regular lip balm. (and I will forever love Burt's Bees tinted balms for this.)
They're just slightly minty, which is nice.
But they're highly pigmented and saturated. They give deep intense lipstick color without feeling like a thick pasty lipstick.
Since I now own several of them, I can say that some colors last longer than others.
The pinks seem to last forever, while the reds fade more quickly.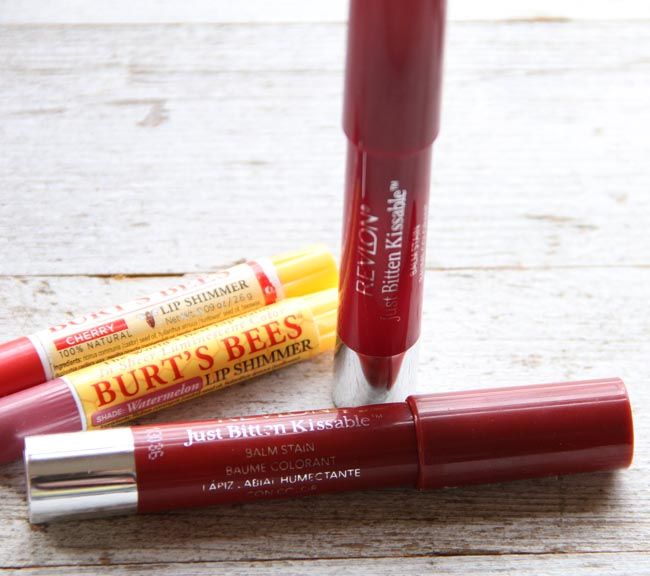 They're super affordable, go on like a dream, and last for ages!
If you're not afraid of a bold lip, try some!
Do you have a favorite lip product?
*not sponsored by Revlon