I've been on the hunt lately for marquee letters for the Barn.
I've looked into buying some but they're really pricey. And I've scoured the interwebs looking at DIY tutorials, and some of them looked ... "Okay". But still not really what I loved.
The other day
it hit me
.
I ordered
these Starry Lights from Amazon
.
They have to be Starry lights, not regular Christmas lights. Starry lights are teeny little lights encased in a bubble of what looks to be hot glue, along a wire. I chose copper wire.
The thing about them is the wire holds it's shape, wherever you bend it!
And the wire becomes nearly invisible when they're lit up.
I got wood letters from Hobby Lobby, the largest size I could find, which was 18". (I got them when they were 50% off.)
We have a lot of barn wood left from when we tore down our old barn so that's what I chose for my background.
But you could do these with a pallet, a piece of plywood, or even no background at all! Just hang the letters straight on the wall if you want.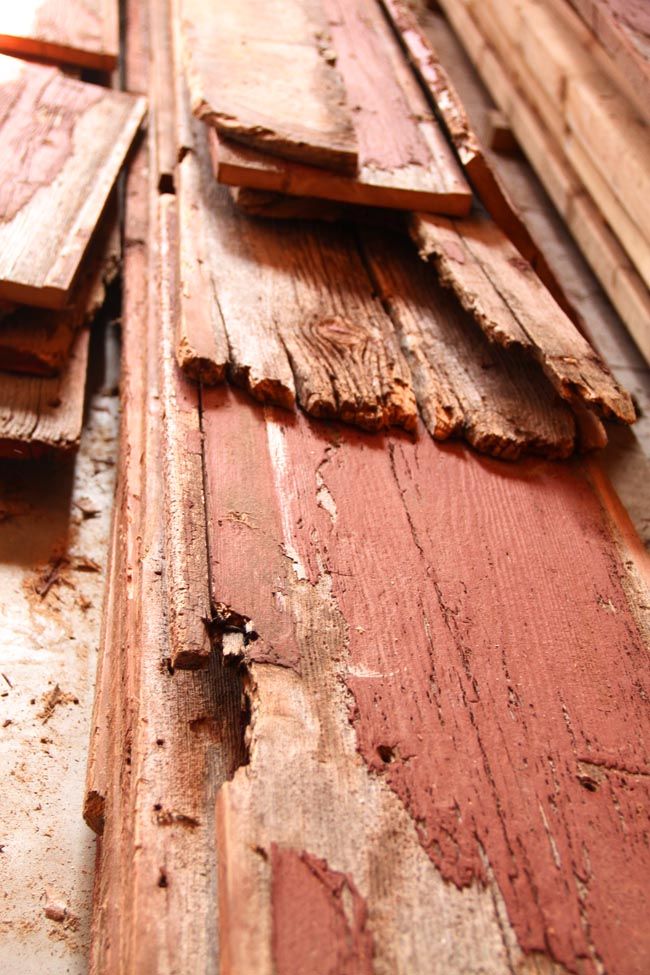 I figured out my placement and knew that my cord needed to be by the plug in, which would be near the bottom left corner of my sign when it was hung.
So I started on the opposite side.
I used
finishing nails
to attach my letters to the barn wood background. They become nearly invisible. But if you're attaching to a smooth surface, you
could use liquid nails
to attach the letters.
I used my finger to trace out my pattern of lights several times before I actually started. This took the most thought... "okay so if I turn here, then I'll end up here, I'll have to backtrack a little bit here, then I have to skip over here..."
Once I
had a pattern in mind
, I just started attaching the wire with hot glue around the outside edge of my letters.
I used little dots of hot glue every 1-2 inches.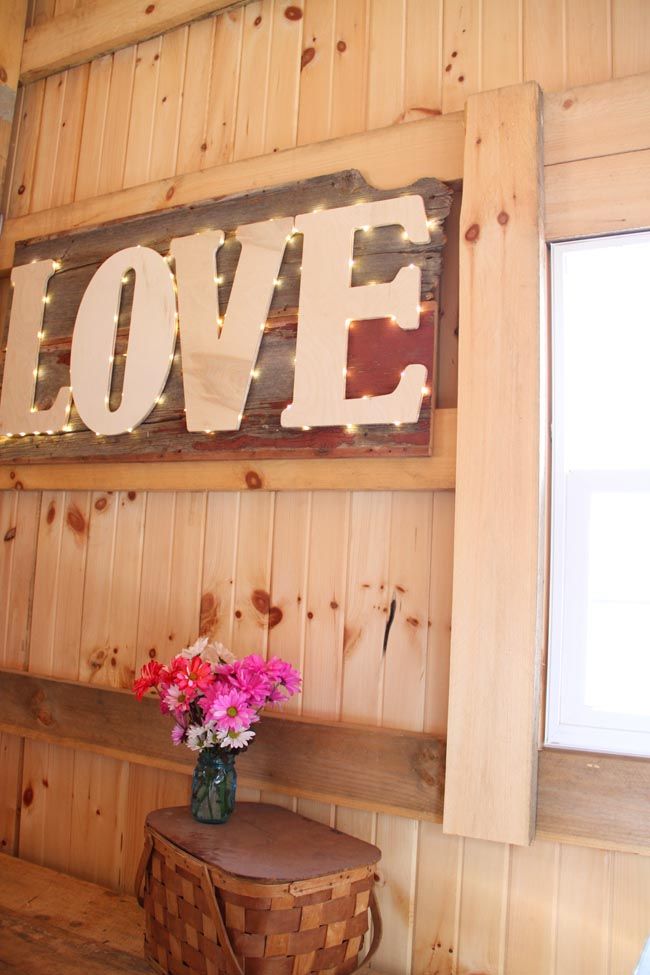 Here's the sign not plugged in. It still looks great! And you can't see the lights at all.
I left my letters natural wood. But you could paint them or even glitter them for a super fun look!
Another option is to apply the lights to the front of the letters in an outline form. It would look more like a classic marquee.
I opted not to do this because I wanted the wire to completely disappear when they're not plugged in, and if attached to the front, you'd still see them.
Total time was
just over an hour.
And I have a Marquee sign in the Barn that
I'm completely in LOVE with!!