We do Easter at our house. It's a tradition.
This year we had a big new barn to host in! So yesterday all the family gathered here.
I told my kids to go stand on the deck so I could grab a couple photos of them.
My boys are weirdos.
We grilled burgers and hot dogs, and had everyone bring side dishes. We always do potluck style around here.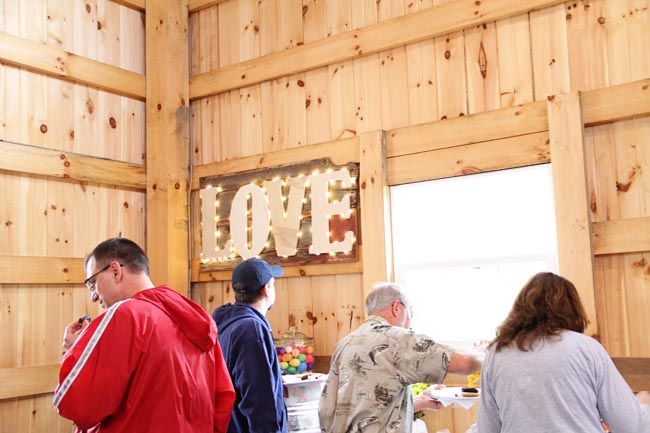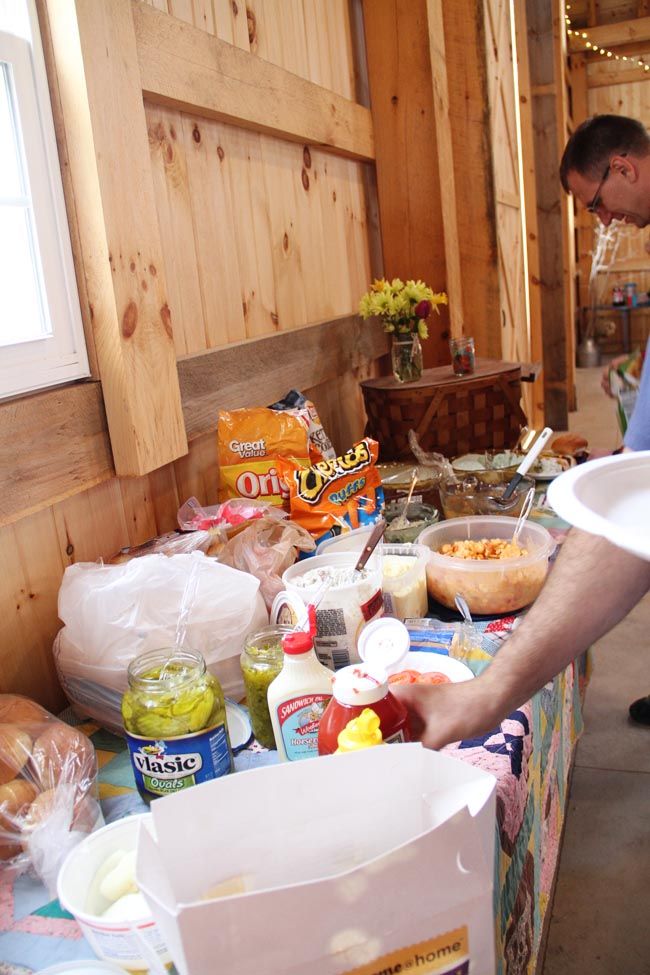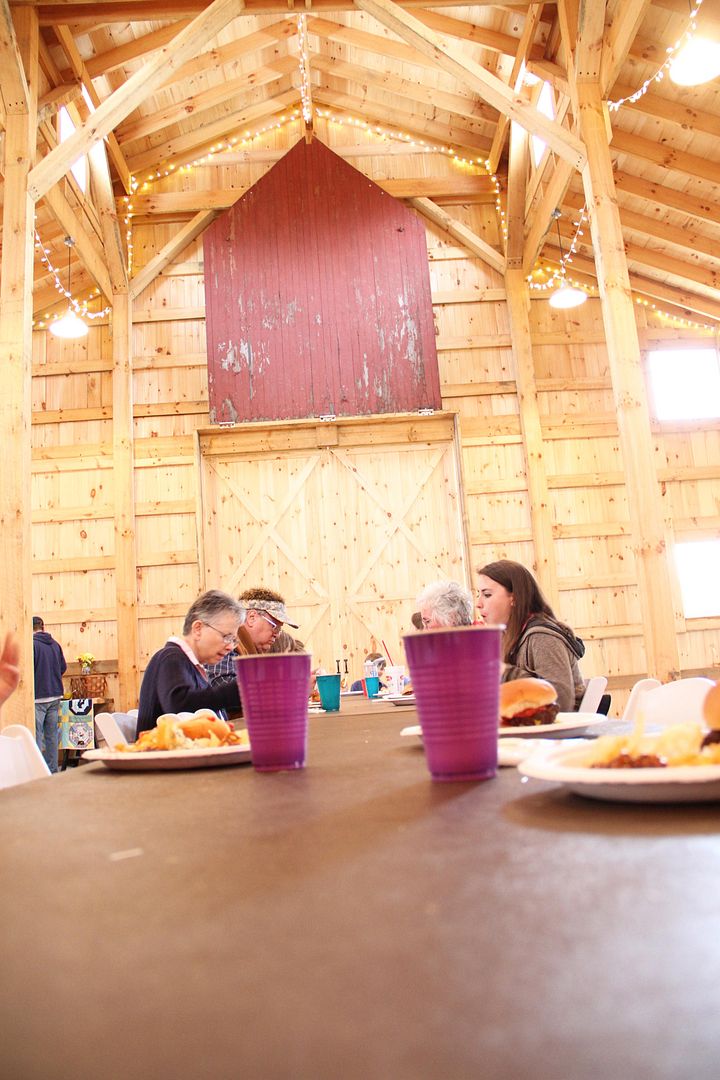 The night before Easter my kids and I stuffed all the plastic eggs with candy and money.
Yes, money. I always think kids get way too much candy. So we put pennies, nickels, dimes, and quarters in some of the eggs.
One whole table gets dedicated to desserts, including a tower of whipped topping.
It was cool and rainy out so we ended up doing the Easter egg hunt in the Barn, rather than outside.
The little ones hide their eyes while the big people hide the candy and eggs.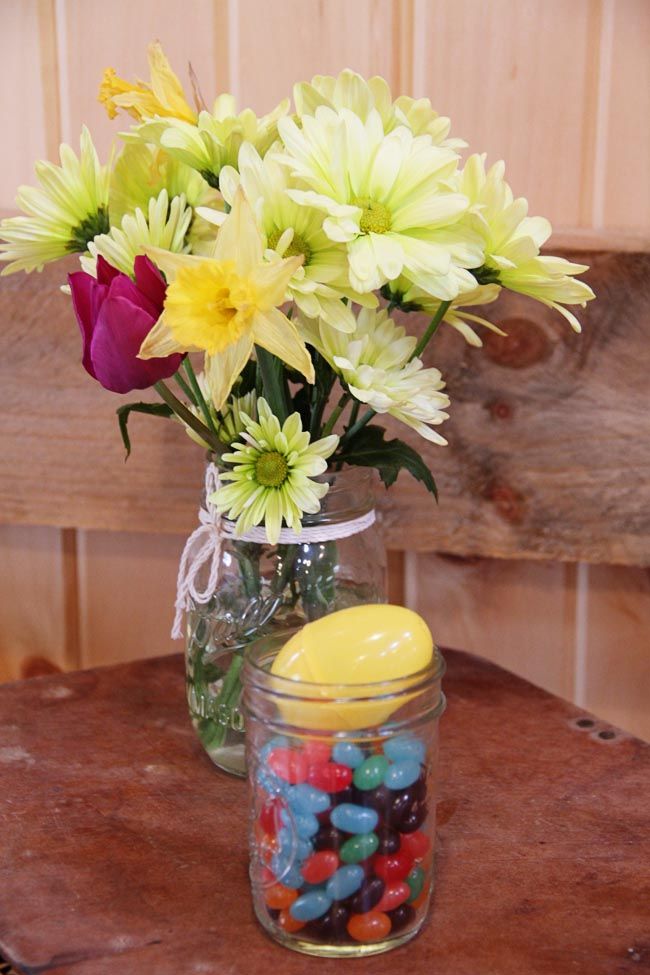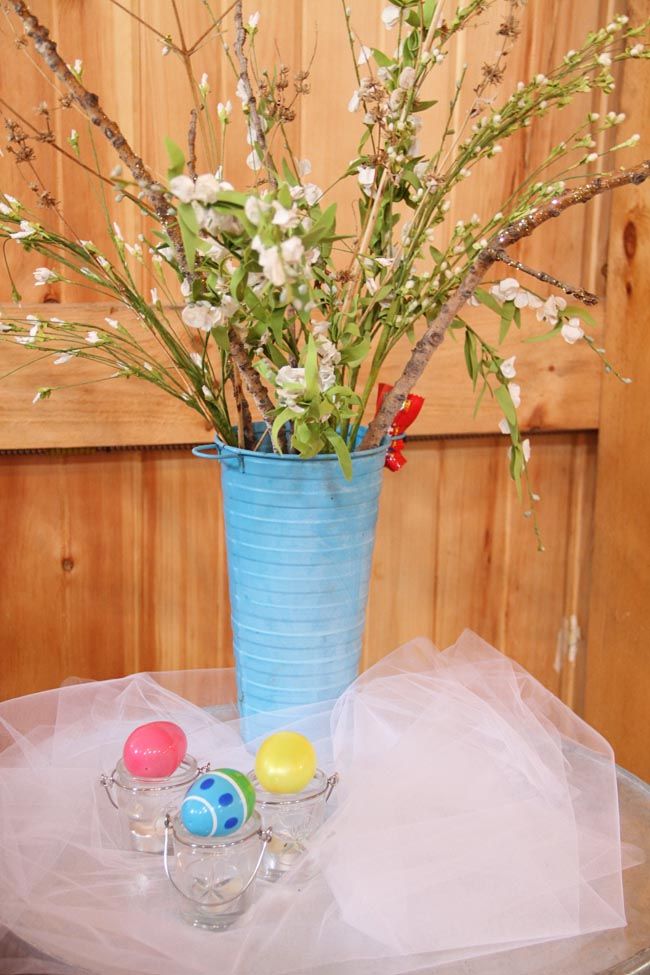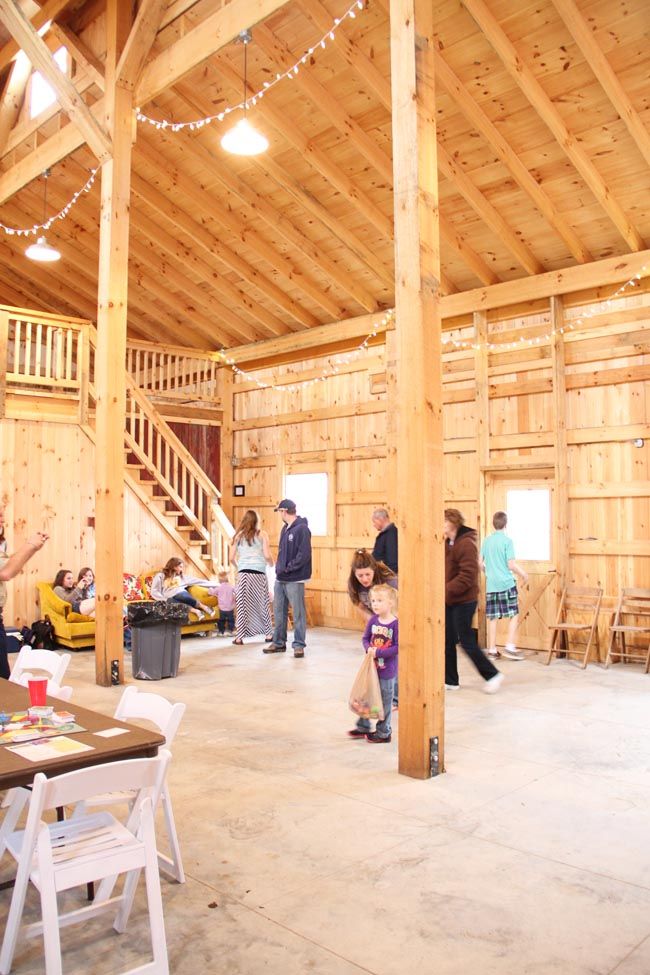 After the egg hunt some people went fishing in the creek. Some took a nap on the barn sofa. Some played card games.
It was time for coffee.
Finally in the afternoon the sun started peeking out. And we started the annual wiffle ball game!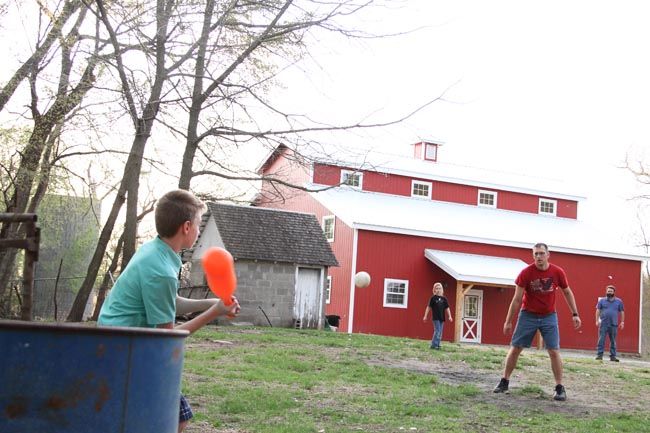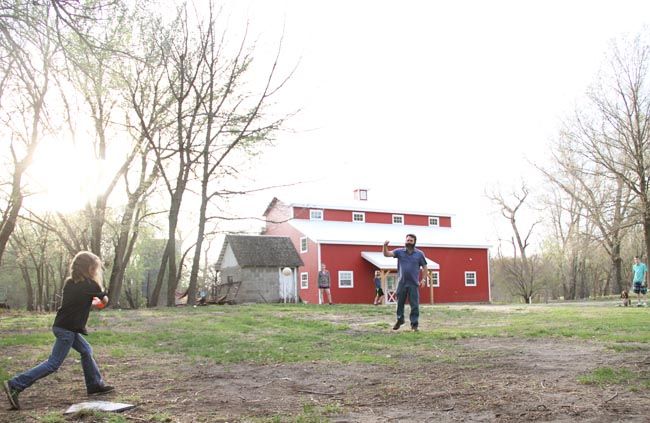 Some of the little ones who are too small to play ball decorated our wood stack with sidewalk chalk.
Wiffle ball is a dangerous game, y'all.
We busted out our inner red-neckedness to build the backstop: a couple barrels and some rusty fence.
Church in the morning. Family for lunch and dinner. Farm activities all day. Green grass and flowers blooming.
It was a perfect way to welcome new life!